Liveaboards cruising around Cuba
Check which Budget Liveaboard options are available in Cuba!
Compare the Luxury Liveaboards of Cuba! </strong

Cuba Liveaboard Diving

Cuba is the largest island in the Caribbean. With its beautiful white sand beaches and pristine warm waters, the country is considered as one of the best Caribbean destinations for liveaboard diving.
Cuba's coastal and marine ecosystems are among the best in the world, with nearly ¼ of the world's shark species found in the country. Cuba is also home to 250 species of corals and sponges. Plus Cuban diving features long drop-offs!
SCUBA divers are definitely assured of exciting and unforgettable liveaboard dives.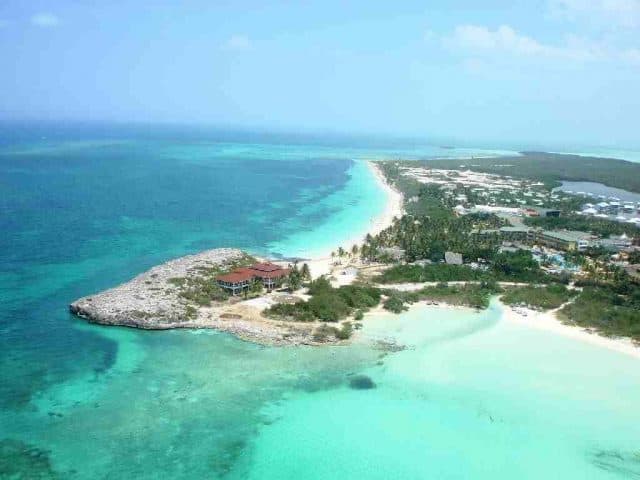 I usually use this website to book in advance my liveaboards in Egypt as they usually have the lowest rates I find. I like it because they have an easy booking system.
Scuba Diving conditions in Cuba
Having the second largest reef system in the planet, Cuba's coral reefs are undisturbed and unexploited. Its marine life, including large reef fishes and sharks are generally curious and will surely interact with SCUBA divers.
Scuba Diving is a year-round activity in Cuba. Water temperature varies little with a yearly average of 24oC (76 F).
Average Visibility on the other hand is 30-40m, which makes sharks and dolphins spotting easy.
The country has 5 hyperbaric chambers scattered regionally. Emergency evacuation by helicopter can be provided when needed. The country also has a floating hotel, liveaboards and hotels dedicated to serve SCUBA divers.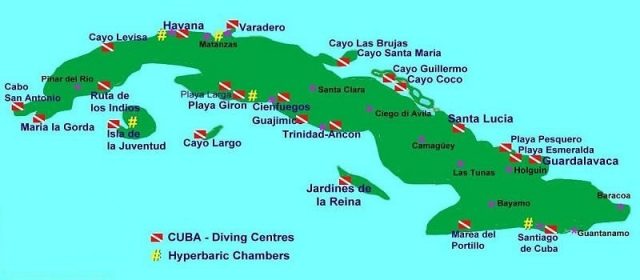 Best time to go on a liveaboard cruise in Cuba?

The best time to dive Cuba is from December to April.
The months between May to October is the rainy season while the coolest water is in between the months of January to March.
Divers are advised though that the east coast of the country is subjected to hurricanes from August to November.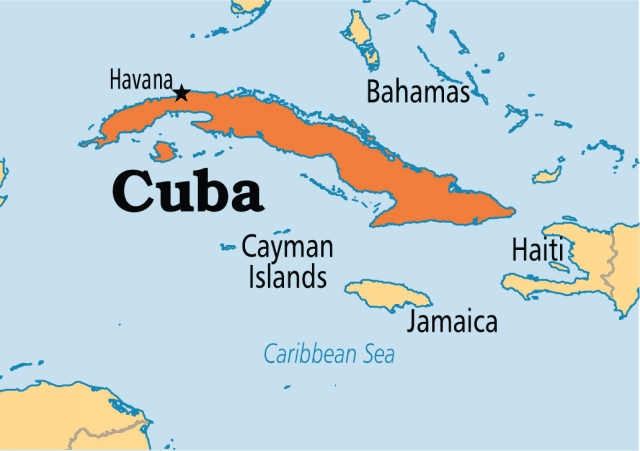 Liveaboard route and Dive sites
 The Isle of Youth (Isla de la Juventud) is a marine reserve, which is sheltered from the prevailing South East winds. It has caves, drop-offs and wrecks.
Jardines de la Reina (The Queen's Garden) off the southern coast of the island. It is considered as one of best dive and fishing spots in the world. Being a Protected Area, it has abundant marine life and sightings of turtles, large reef fishes and sharks are very common and since it is isolated and protected; the site allows no more than 300 divers a year.
Cayo Largo has whitest and finest sand in the country. Seagulls and pelicans are abundant on the surface while under the ocean, reef fishes, rays, turtles and sharks can be encountered. There are more or less 30 diving sites in the area.
Varadero is where divers will experience warm and clear water. The area has great coral gardens, caves, narrow channels, tunnels, valuable remains of shipwrecked vessels and abundant marine life.
Maria La Gorda offers about 40 SCUBA diving sites and has one of the largest colonies of black coral that exists in the country.

Other Destinations you may like