Liveaboards cruising around the Great Barrier Reef
Check which Budget Liveaboard options are available on the GBR!
---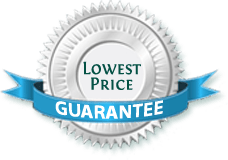 Lowest Price Guarantee: If you can book the same package any cheaper then you will get 100% of the price difference, guaranteed!

Liveaboard diving in Great Barrier Reef
The Great Barrier Reef is popular because of its spectacular underwater scenery. This reef system is located in the east coast of the Australian Continent and is considered as the biggest reef system in the planet. Spanning more than 2,000 kilometers, the Great Barrier Reef is composed of 900 islands and more than 2,900 individual reefs. One would even be surprised to know that it can be seen from outer space! Awesome, isn't it?
Photo credit: http://fallenscoop.com/
Having declared and granted a UNESCO world heritage status in 1981, it is just appropriate to protect the Great Barrier Reef. The reef system is home to more than 400 different types or species of vibrant and attractive corals and more than a thousand species of tropical fish. There is an entire array of striking creatures and natural beauty that envelopes this place. The Great Barrier Reef is indeed a collective abode to a hundreds of wonderful aquatic marine species, which makes it an ideal if not the best dive destination for SCUBA divers.
Photo credit: http://travel.nationalgeographic.com/
Watch this video and explore what is considered as the largest living structure on Earth, the Great Barrier Reef.

The sparkling blue and clear waters of the Great Barrier Reef invites you to visit, sail away and immerse in the beauty of mother nature. And the best way to explore this reef system and its magnificent dive sites is through liveaboard!
I usually use this website to book in advance my Liveaboards in Australia as they usually have the lowest rates I find. I like it because they have an easy booking system.
Best times to go on Great Barrier Reef Liveaboard
The Great Barrier Reef is blessed with tropical climate and over-all auspicious diving conditions. The reef system is naturally blessed with awesome visibility from September to November. Surface conditions through the year are calm, with June to August experiencing moderate conditions. However, it is highly recommended to dive the Great Barrier Reef between the months of December to May. Surface conditions are generally calm, however, it can be choppy sometimes and strong currents might pose a challenge to most divers.
Photo credit: http://blog.queensland.com/
Water temperature is between 24°C and 29°C. Except during the Australian winter months, sea conditions are generally moderately calm. Monsoon season usually happening in January and February may see changes in wind patterns and bring less settled surface conditions that can affect itineraries. It is also in June until November when divers are enticed to go to the Great Barrier Reef to see the humpback whales which can be easily spotted during this period. From October to November, both scuba divers and underwater photographers are more mesmerized by the coral spawning taking place this time.
Photo credit: http://www.mikeball.com/

Great Barrier Reef Liveaboard Routes
Probably the highlight of every diver's diving adventure in Australia is liveaboard diving the Great Barrier Reef, right? More often than not, liveaboard vessels either depart from Cairns, a city located in the northern part of Queensland or from the small town called Port Douglas, which is more than an hour away from Cairns.
Map credit: http://www.divegbr.com.au/
The Great Barrier Reef has more or less 200 dive sites.Most liveaboard operators include and highlights the following dive sites in their itineraries:
The Ribbon Reefs
Located in the northern part of Cairns, the Ribbon Reefs are also famously referred as the Northern Reefs. These reefs are called such as the reefs are long and narrow. The Ribbons reefs are composed of ten reefs that are long and narrow shaped. One can only reach the Ribbon Reefs through liveaboard diving.
Watch this video to see what lies underwater the Ribbon Reefs.

Photo credit: http://www.ribbonreefs.com/
Top dive sites in the Ribbon Reefs include the Cod Hole, Temple of Doom and Pixie Pinnacle.
This dive site as its name suggests, is a spot made popular by the Giant Potato Cods found in the area. What makes this site amazing is the fact that one can get up close and personal with the cods, who are friendly and sociable.
Photo credit: http://best-diving.org/

This site is considered as the site with most numbers of fish. This reef is pretty much alive with all the fish swimming in and around the reef. Warning: Be sure to have your camera fully charged before diving this area. You might ran empty of your battery because of the abundant marine life in this dive site!
Photo credit: http://heiberg.dk/
Play the video and watch a shark sleeping at Temple of Doom dive site!

Probably one of the most famous dive spot in the Ribbons Reefs, the Pixie Pinnacle is only about 15 meters in diameter but the area is toured by liveaboards because of its spectacular marine life, making the Pixie Pinnacle ideal and best for both day and night diving.
Check out this video to have an idea on what to expect when night diving the Pixie Pinnacle.

Osprey Reef
Located in the most northern part off the coast of Cairns, the Osprey Reef is a distant and faraway reef. Being a remote reef made it a good and unspoilt dive site that will leave every diver breathless and captivated. The Osprey Reef also is very famous and popular for its wall diving.
Check out this video, which is all about diving in the Osprey Reef.

The Northern Horne is frequently the highlight of liveaboards touring this area. Aside from its huge gorgonian fans and great corals, this site is popular for its sharks! In fact, the Northern Horne is famous as a shark feeding dive site. So be prepared to see Reef Sharks and even Hammerhead Sharks go on a feeding frenzy on the Northern Horne!
Watch this video about shark feeding in the Osprey Reef.

The Great Barrier Reef indeed is a favorite playground for all amateur and experienced divers, snorkelers and underwater photographers alike! Happy exploring and diving everyone! :).

Other Destinations you may like