If you have dived in Jamaica before, please share your experiences: Dive spots you would recommend, which Dive Center you used, Fishes & Diving, Visibility, Currents, etc. Please post your comments in the section below, by doing so you will help fellow divers to plan their next trip


The Caribbean Sea has many of the world's best diving destinations, and Jamaica is one more to add down the list! Scuba diving might not be the first thing we think about since Jamaica is known for lots of other great features, but it's a shame as the country boasts some great diving opportunities!
Negril, Montego Bay and Ocho Rios are the three leading tourism areas and the best places for scuba diving in Jamaica. In fact, the three regions have established marine parks and reserves in the 1990's to stop abusive and destructive fishing practices. The reefs have greatly recovered since then and are quite healthy today. Plus, as the Cayman Trench is located close to the island's north shore, the reefs are fed by the nutrient-rich cold water coming from the depths. Indeed, this feeds the fishes, improves the visibility and gives way to a great diving opportunity.
In this page you will find more detailed information about scuba diving in Jamaica.
Photos Jamaica
Best Dive Review
There are over 100 dive sites around Jamaica, mostly spread over 5 distinct dive destinations. Divers can explore reefs, wall, shipwrecks and much more while diving in Jamaica! Plus, dive sites are either shore dives or boat dives, but never too far away!  In fact, transportation time will range from 3 minutes to no more than 20 minutes.
Negril: Of the almost two dozen dive sites near Negril, the Throne Room is considered the best! The Throne Room is a cavern dive that is at a depth of 40 feet (12 meters) to 70 feet (21 meters). Novice divers can dive here staying in the area that has direct access. Advanced divers can use an exit window near the bottom of the cavern at 70 feet (21 meters). Both novice and advance divers will also have wreck dives and a number of outstanding reefs. Wall dives near the trench is also available.
Montego Bay: Widow-maker's Cave is the most famous of the dive sites in Montego Bay. The cave is an opening on a reef at 35 feet (11 meters) that sloops down and exits at 80 feet (24 meters). The walls are covered in black coral and other soft corals.
Ocho Rios: The SS Kathryn Wreck, a WWII mine-sweeper, generally gets top billing of the many dive sites of Ocho Rios. She sits in just 50 feet (15 meters) of water with its top most structure a mere 20 feet (6 meters) below the surface. The wreck is completely covered by coral and has a great population of reef fish.
Port Antonio: Alligator reef is a long reef that has five different sections each presenting a different experience and suitable for various skill levels.
Kingston: Just outside of Kingston is the historical Port Royal. A haven for pirates in the late 1600s, it was also a major seaport. A large portion of Port Royal sunk in 1692 by a combination of an earthquake and tidal wave. Diving on the sunken city is restricted. However, nearby is the Port Royal cays which has lured many ships to the shallow depths. The cays is great for reef diving and wreck diving.
How to dive Jamaica?
Jamaica is mostly a land based dive destination. Indeed, given that a portion of the Cayman Trench is not far off the coast line, diving is never too far from shore.
First, if you stay in a resort, such as and all inclusive-resort, they will most likely have an affiliated dive center. Secondly, if not staying in a resort, you'll find dive center in most beach towns. Either way you'll be able to get on a daily boat trip and do a few dives or dive from shore with them.
Best time to dive in Jamaica
Jamaica is a year round destination for scuba diving with the best diving being between June to September. The surface is generally the calmest, and the visibility the best.
However please note, this period falls within the Caribbean's hurricane season and Jamaica is in the center of the hurricane belt. Historically, June to September is not an active time for hurricanes in Jamaica as they appear to occur mostly in October and November.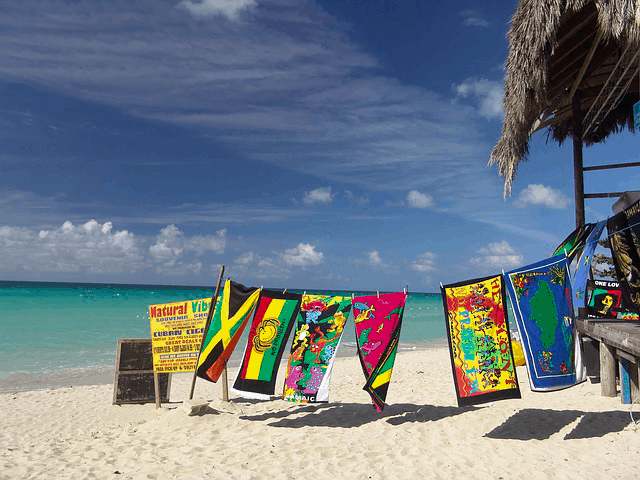 Top liveaboards in Caribbean & Jamaica according to divers reviews
Dive courses
The great, and often shallow, scuba diving conditions make Jamaica a great place to learn how to scuba dive. The dive centers here also offer all levels and types of scuba diving certifications. Wreck or cavern diving courses would be a great idea to take there as they have great training sites for both certifications!
Scuba Diving conditions
There is little difference in the diving conditions all year round, unless a major storm or hurricane is expected. Visibility ranges from 70 feet (21 meters) to 100 feet (30 meters) at most dive sites that are not near a river. In the summer many locations are beyond 100 feet (30 meters) visibility.
Water temperatures at most sites stay in the 80°F to 86°F range with a few dropping into the high 70°F range. The average temperature is 27°C / 81°F. Dive skins or 3 mm wet suits are recommended.
Snorkelling in Jamaica
Snorkeling is a very popular activity to do for the tourist that visits the island. Many of the dive sites that are used for dive training are also used for snorkeling. Party boats that start with snorkeling is a very popular tour.
Fishes and Coral
The reefs are making a healthy recovery from the early abuses. They are full of a variety of reef fish. While sharks and other large pelagic are seen they are not as common as in other Caribbean destinations like the Bahamas or Cuba for example.
This video is great to take a look at what's underwater near Negril!
Diving Safety
If you are planning an upcoming dive trip or travelling to Jamaica, it is a really good idea to invest in travel insurance for scuba diving, because you never know what could happen and when you might need it (because accidents do happen!). I recommend this diving insurance as they offer worldwide coverage and focus on providing scuba divers a quality insurance and medical assistance service.
While Jamaica does not have a strong following as a scuba diving destination, it does have some great diving. It is a great location to consider if you are looking for a destination where dive sites won't be so busy!
Travel Guide
Now that you know all about the underwater world, you might want to start planning your scuba holiday! Check out our Jamaica Travel Review for information about how to get there, activities and excursions, where to stay, and more.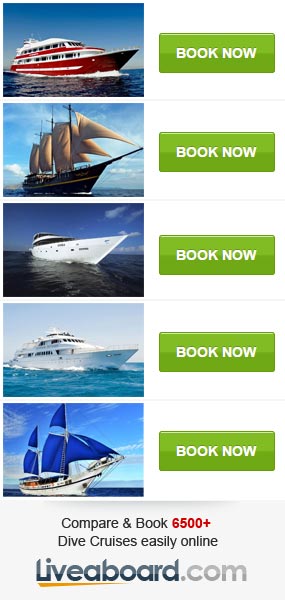 Diving Reviews for this region
Dive spots reviews in Caribbean & Jamaica
No dive sites reviews found
Liveaboard Reviews in Caribbean & Jamaica
Diving centers in Caribbean & Jamaica