If you have dived in Ireland before, please share your experiences: Dive spots you would recommend, which Dive Center you used, Fishes & Diving, Visibility, Currents, etc. Please post your comments in the section below, by doing so you will help fellow divers to plan their next trip

Ireland is not on many people's bucket list of must-do dive destinations. However, for those in the know, it is an outstanding temperate dive destination. Ireland's weather is influenced by the Gulf Stream. The summers cannot be called hot by any means barely short sleeves temperatures. On the other side of the coin, winters are not really cold, seldom reaching freezing.
Jacques Cousteau has been quoted as saying: "Some of the best diving in the world is at the northern side of the Dingle Peninsula where the Atlantic Ocean meets the Brandon Mountains in a landscape of exceptional beauty." That is not the only outstanding diving spot in Ireland. In fact, there is excellent diving around Dublin, Cork, and the west coast as well, let's find out more about it all below.
In this page you will find more detailed information about scuba diving in Ireland.
Photos Ireland
Best Dive Review
Most of the diving in Ireland is club diving as it is in the UK. The Irish Underwater Council has over 80 dive clubs and teaches the CMAS system. Otherwise, there are about 10 dive centers that are PADI or SSI. Also, a large number of clubs leads to numerous dive destinations.
West Cork: There are five different dive destinations in West Cork. Roaringwater Bay, has 16 different dive sites, while nearby Baltimore has only 13 but 7 of them are wrecks including a U Boat. Mizen Head has 14 different dive sites, some of these are shore dives, while others are drift dives that require a boat cover. Plus, there are numerous wrecks in the area, most are deep.
Donegal comprises four destinations which are divided as follow: North East Donegal, Aranmore, North West Donegal, and Malin Beg. These destinations offer some of the best diving in Ireland as they count for about 40 dive sites in total!
Mayo has five dive destinations including Achill Island and Clare Island, which are particularly amazing to scuba dive!
 Around Dublin, you will find a number of dive sites either by Dalkey Island or Lambay Island. Also, there are a half dozen wrecks that you can dive around Dublin.
Furthermore, note that wreck divers will find an incredible amount of wrecks in Ireland. Indeed, according to the website called "Irish Wrecks", there are over 15,000 wrecks to scuba dive on in the country!
How to dive Ireland?
Ireland is a small country and most of the diving is either done from shore or with daily boat excursions. Thus, Ireland does not have a liveaboard industry. Indeed, the way of discovering the underwater world of Ireland is through the numerous local dive centers. As mentioned above, these are related to different scuba agencies and will assure your safety while diving.
Best time to dive in Ireland
The summer months are the best time to visit Ireland. However, there is really only a little difference in the water conditions.
In fact, water temperatures go from 10°C/50°F from January to March and climb to 18°C/65°F from July to September. That being said, if you dive in a dry suit or a heavy wetsuit you should do fine.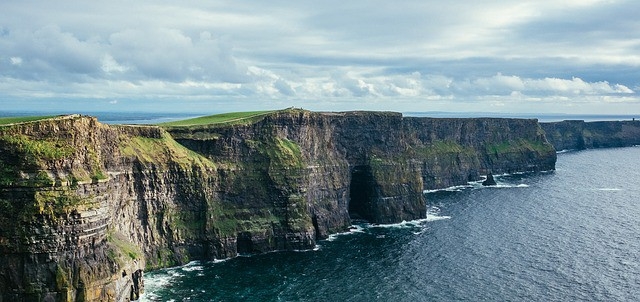 Top liveaboards in Ireland according to divers reviews
No liveaboard found
Dive courses
Ireland is actually a great place to learn how to scuba dive. Indeed, the country boasts many shallow dive sites, which are perfect for beginners.
Moreover, Ireland is a great place to do either a deep diving or a wreck diving specialization course. In fact, these classes are available from the SSI and PADI dive centers. As for members of the local dive-clubs have on-going training programs available to them.
Scuba Diving conditions
The moderate water temperatures may not be tropical, but they vary only slightly over the course of the year and do remain relatively warm. In fact, the waters on the west coast are slightly warmer than the east coast.
Moreover, a dry suit or heavy wetsuit will be needed, depending on where and when you scuba dive in Ireland. Of course, you'll figure this out with any local dive center you will go with!
The surface conditions also vary by season. However, you will generally find good conditions and won't need to swim too far. Indeed, there's a good number of sheltered sites and swimming shouldn't be an overly difficult challenge.
Snorkelling in Ireland
This might be surprising for many, and with reason, but there are great snorkeling sites in Ireland! In fact, the Irish Underwater Council is very active supporting and promoting snorkeling.
On their website you can read that "Snorkelling may be (wrongly) perceived as being reserved only for Mediterranean or Caribbean holidays (…) The Irish coastline offers a fascinating and diverse eco-system that rivals these far-flung destinations. With over 3,000 miles of unspoiled coastline to discover the opportunities are endless. Not only is snorkelling in Ireland fun but its easy and requires very little equipment."
Take a look at their snorkeling page for more information.
Fishes and Coral
Ireland is home to lots of marine species. First, we talk about 10 cetacean species, a few types of whales and seals that are permanently residing in the waters around the island-nation. Secondly, there are much more species of whales that you might encounter seasonally. Here's a quick list of the main species you might encounter on the best diving sites of Ireland:
Harbour porpoise, Atlantic white-sided dolphin, Common dolphin, Risso's dolphin, White-beaked dolphin, Bottlenose dolphin, Northern bottlenose whale, Killer whale, Long-finned pilot whale, and Sperm whale.
Cuvier's beaked whale and Sowerby's beaked whale.
Minke whale, Sei whale, Humpback whale, Blue whale, Fin whale, and Striped dolphin.
Common Seal and Grey Seal.
Diving Safety
If you are planning an upcoming dive trip or travelling to Ireland, it is a really good idea to invest in travel insurance for scuba diving, because you never know what could happen and when you might need it (because accidents do happen!). I recommend this diving insurance as they offer worldwide coverage and focus on providing scuba divers a quality insurance and medical assistance service.
To sum this up, the water temperature might not be as appealing as the tropics, but diving in Ireland can still be great! Actually, for the diver who does not mind temperate waters, Ireland offers year-round diving without needing to deal with ice. Plus, the dive sites offer different styles of diving and the marine life is abundant and fun.
Travel Guide
Now that you know all about the underwater world, you might want to start planning your scuba holiday! Check out our Ireland Travel Review for information about how to get there, activities and excursions, where to stay, and more.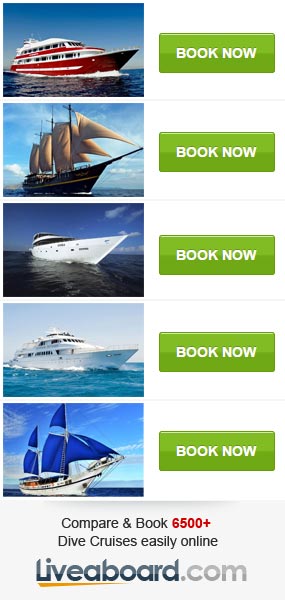 Diving Reviews for this region
Dive spots reviews in Ireland
No dive sites reviews found
Liveaboard Reviews in Ireland
Diving centers in Ireland