If you have dived in Iceland before, please share your experiences: Dive spots you would recommend, which Dive Center you used, Fishes & Diving, Visibility, Currents, etc. Please post your comments in the section below, by doing so you will help fellow divers to plan their next trip


Traveling to Iceland and scuba diving? Doesn't it sound like an unlikely mix? However, Iceland has some great cold water diving and great diving conditions you can not experience anywhere else. Iceland is known as the "The Land of Fire and Ice" and both have their impact of diving in Iceland. Indeed, with lots of random facts and unique features, Iceland is an interesting diving destination to explore!
Furthermore, with the unique features of the country comes unique rules and regulations. Indeed, you may need a medical check-up before you can dive in Iceland, and children under a certain age can't dive. Also, a dry suit certification is often mandatory… We give more details about all the scuba diving regulations of Iceland in the sections below!
In this page you will find more detailed information about scuba diving in Iceland.
Photos Iceland
Best Dive Review
When you are talking about diving in Iceland a few dive destinations are world renowned, let us introduce you to some!
The Silfra fissure considered one of the top dive sites in the world. While in places the site reaches as deep as 65 meters, divers are not allowed to dive deeper than 18 meters. But with 100 meters of visibility, no one really has anything to complain about. The dive is in the rift valley between the North American and Eurasian tectonic plates. Most of the water originated as melt off from the Langjökull glacier. It takes an estimated 50 to 100 years of underground travel to reach the fissure. When it reaches it, it is the purest natural water in the world.
Davidsgjá / David´s Crack is located in the Lake Thingvallavatn, which the Silfra fissure feeds. This dive site is not as well known as the Silfra fissure but has many of the same features.
Diving the Devil's Jacuzzi. The Devil's Jacuzzi is the name given by one dive center to underwater hot spring in Kleifarvatn lake. Kleifarvatn is the largest lake on the Reykjanes Peninsula and is in one of the most active geothermal areas. In the year 2000, a new fissure developed near the lake and the lake started to shrink. It slowly restored itself over an 8-year span, however, in 2008 it started to shrink again. It was after this recent shrinking that a new hot spring was discovered in the lake.
Strýtan in the north near Akureyri is also a great Iceland diving destination. Indeed, there are a number of dive sites in the middle of the Eyjafjörður. At depth of about 70 meters, hot springs have been releasing mineral-rich fresh water into the fjord. Note that when the hot water and the ocean water meet, the minerals solidify. It has been estimated that this process has been happening for approximately 11,000 years. The minerals have form chimneys some reaching almost to the surface.
How to dive Iceland?
A great thing about scuba diving in Iceland is that nothing is too far away! Indeed, the best diving sites of Iceland are either inland or close to shore.  Plus, many of the ocean dives are done as shore dives. Therefore, you will not find any liveaboards, nor dive resorts.
So, you will most likely be diving with a dive center. Most of the dive centers include a pick up from your hotel and returning you there if you wish. Also, the majority of the dive sites are within a reasonable drive time from Reykjavík, except the diving in the North region near Akureyri. If you plan on diving a few times, it's a good idea to base yourself near a dive center on any of these two locations.
Furthermore, diving in Iceland is subject to a few regulations which you might not be used to. Here's more about it. First, Icelandic law requires divers to be at least 17 years of age. Divers that are 17 may dive but will require parental consent and a parent must dive with them. However, diving in the national park requires the diver to be 18.
Secondly, to dive in Iceland, the diver must complete a medical self-check form. Any box ticked on "yes" will require a physician permission to dive. While the "form" procedure is common, the Icelandic form has some more specific questions. For example, if you are taking any prescribed medication (except birth control pills), if you are over 60, or if you are over 45 and smoke. So, if any of these apply to you, go ahead and consult your doctor prior to head to a dive center.
The third point is about the dry suits, which are required to dive in Iceland. You must present your dry suit certification card to dive. If you are not certified but do have experienced, you can present your log book to show you have 10 or more dry suit dives. You also will need a letter signed by an instructor stating he has verified the dives and you meet the requirements of a dry suit certified diver. The third option is to take a dry suit certification while in Iceland.
Best time to dive in Iceland
The water temperature and visibility are relatively stable across the year. However, surface conditions and your ability to get to the dive site and into the water can be impacted by the weather.
Your best time to dive would be April to October. During June you may be able to do a Midnight sun dive. It not really a night dive because it not really dark, just a long dusk before the sun comes back up.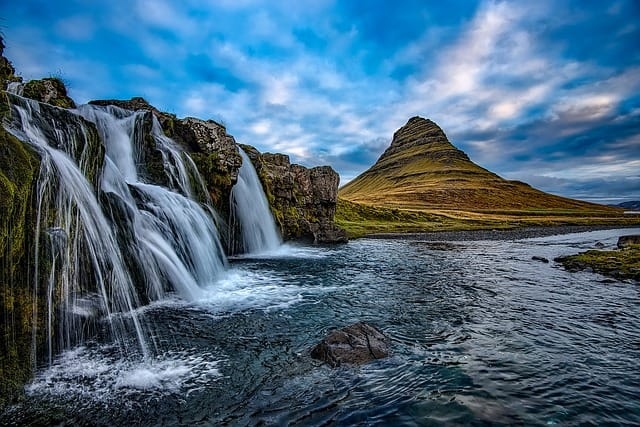 Top liveaboards in Iceland according to divers reviews
No liveaboard found
Dive courses
Diving in Iceland requires a dry suit. If you are not dry suit certified, this is a great place to get certified.
Scuba Diving conditions
The conditions will vary by site. Some ocean sites will have a temperature change from 4ºC all the way up to 10ºC. However, the inland sites will stay in the 2ºC to 4ºC range.
The thermal spring dives also require a dry suit for two reasons. First to protect you from water that may exceed 80ºc, but also because to get to the hot water you are exposed to very cold water.
Water temperature in the Silfra fissure stay in the 2ºC to 4ºC range and visibility there stays around 100 meters.
Snorkelling in Iceland
There are a number of inland destinations that are great for snorkeling such as the Silfra fissure. However, snorkeling on your own is not advised as you will still need a dry suit.
Fishes and Coral
There is marine life in Iceland's waters, however, it is not the main attraction.
Diving Safety
If you are planning an upcoming dive trip or travelling to Iceland, it is a really good idea to invest in travel insurance for scuba diving, because you never know what could happen and when you might need it (because accidents do happen!). I recommend this diving insurance as they offer worldwide coverage and focus on providing scuba divers a quality insurance and medical assistance service.
Iceland offers the dry suit diver an experience that is only available in Iceland. All thanks to the Fire and Ice that is Iceland.
Travel Guide
Now that you know all about the underwater world, you might want to start planning your scuba holiday! Check out our Iceland Travel Review for information about how to get there, activities and excursions, where to stay, and more.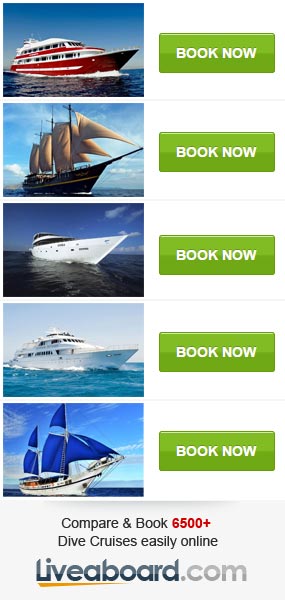 Diving Reviews for this region
Dive spots reviews in Iceland
No dive sites reviews found
Liveaboard Reviews in Iceland
Diving centers in Iceland