If you have dived in Mauritius before, please share your experiences: Dive spots you would recommend, which Dive Center you used, Fishes & Diving, Visibility, Currents, etc. Please post your comments in the section below, by doing so you will help fellow divers to plan their next trip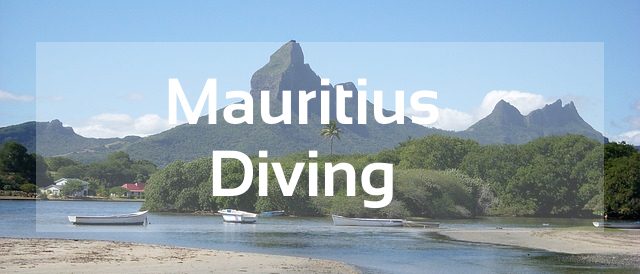 Mauritius is an island nation in the Indian Ocean. The country has two main islands, which are Mauritius and Rodrigues, and some outer islands. The island of Mauritius is about 2,000 kilometers (1,200 mi) off the southeast coast of the African continent. As for the Rodrigues Island, it's located about 560 kilometers (350 mi) further east of Mauritius.
The scuba divers will be happy to find something rare on these two islands, which are untouched, pristine dive sites! Indeed, the scuba diving in Mauritius is an uncrowded, genuine experience. The islands are unpolluted, so divers will find perfect diving conditions with outstanding visibility.
In this page you will find more detailed information about scuba diving in Mauritius.
Photos Mauritius
Best Dive Review
There are over 100 dive sites around the coast of the main island, so the "best dive sites of Mauritius" list could be long! Here is a short selection of the "must dive" sites and destinations.
Le Morne, located on the south-west coast, has a few outstanding dive sites. St Jacques is considered the best drift dive in Mauritius Island. In fact, the dive starts shallow in the lagoon, and then as you follow the current you can get to reach the 30 meters. The current will take you through a channel in the reef and out to open water. You will likely pass by sharks, rays and turtles as they are watching for an easy meal. Because of the unpredictability of the current, this dive is for experienced divers. Also, the Hoi Siong Wreck 6 also in Le Morne was sunk intentionally in 2003 and is one of the best artificial reefs.
Grand Bay is one of the top tourist destinations in the country, it is also one of the top diving destinations. There are over a dozen dive sites in the bay, of which most are perfect for open water divers. Aquarium (Grand Bay) is considered the best dive for a beginning diver. It is a beautiful coral reef with sand chutes in breaks. The depths of the breaks are two to three meters.
Flic en Flac is on the west coast of Mauritius and a favourite of many divers! The dive site called "Cathedral" is located here and it is considered one of the best dive sites in Mauritius. Indeed, starting at 18 meters on a sandy base and going deeper to 30 meters, the cathedral is a large cavern and cave system. The cavern allows properly guided divers to enter. The area is a photographers dream with abundant marine life and interesting features. Rempart Serpent or snake reef is another popular dive site in this area.
Trou aux Biches is on the North West coast, just a short distance from Port Lewis. Stella Maru is located here. A Japanese fishing boat that now sits in 25 meters of water. It is considered one of the best wreck dive in Mauritius.
The south-east coast also offers great diving. The best is said to be found within the Blue Bay Marine Park.
Rodrigues Island is very remote and considered the middle of the Indian Ocean. The dive sites here are rarely dived and offer the diver some of the best marine life in the world.
How to dive Mauritius?
There are six tourist destinations on Mauritius Island and five of them offer outstanding diving. One of the great things about visiting Mauritius is that the island is small enough you can get to any part of the island in less than 2 hours if you drive.
Rodrigues Island is also an outstanding dive destination and small and easy to get around. Diving in Mauritius is close to shore within the barrier and fringing reefs. So diving from the land base dive centers is the best way to dive.
Best time to dive in Mauritius
Diving is great year round with little change in diving conditions. You might find the best time to dive is from November to May as the winds are not as strong.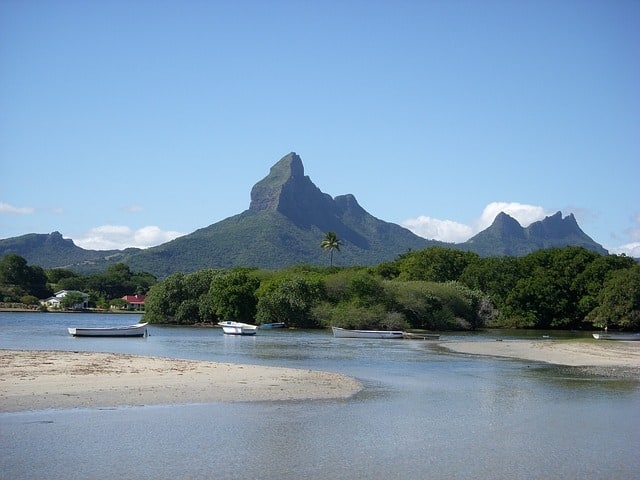 Top liveaboards in Mauritius according to divers reviews
No liveaboard found
Dive courses
You can find all of the warm water diving courses here. The Grand Bay area is a perfect location to learn how to dive. If you plan on diving some of the drift dive sites then taking a drift dive course would be helpful!
Scuba Diving conditions
In the summer the water temperature is often called bath temperature. Plus, it stays quite warm, even in the winter.
Visibility is normally over 20 meters on most dive sites and some are known for visibility of 50 meters of more.
Snorkelling in Mauritius
Your best choice for snorkeling would be in Grand Bay. The water is protected here and conditions ideal for snorkeling.
Fishes and Coral
The marine life around the islands is outstanding. Being near deep water the currents bring nutrients to feed the coral reefs and the reef fish. They also bring the large pelagic to shallow waters to feed. The result is a wide variety of marine life on healthy reefs.
Diving Safety
If you are planning an upcoming dive trip or travelling to Mauritius, it is a really good idea to invest in travel insurance for scuba diving, because you never know what could happen and when you might need it (because accidents do happen!). I recommend this diving insurance as they offer worldwide coverage and focus on providing scuba divers a quality insurance and medical assistance service.
The Republic of Mauritius is not a destination for everyone. It does not have the high number of tourist that many people believe is necessary to have a successful tourism destination. It is a destination for those seeking a vacation where they are with the locals, not just tourist. It is a simpler life. Those that come here for the diving will find some of the best diving in the world and it is uncrowded.
Travel Guide
Now that you know all about the underwater world, you might want to start planning your scuba holiday! Check out our Mauritius Travel Review for information about how to get there, activities and excursions, where to stay, and more.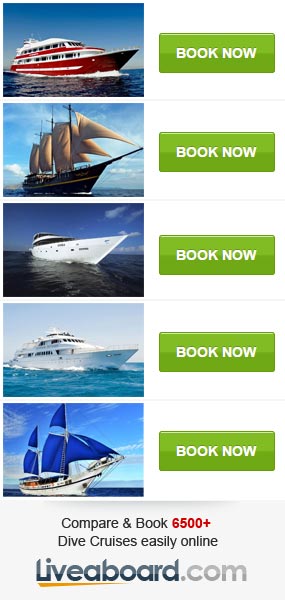 Diving Reviews for this region
Dive spots reviews in Mauritius
No dive sites reviews found
Liveaboard Reviews in Mauritius
Diving centers in Mauritius