If you have been to Mauritius before, please share your experiences, ideas and feedback (Hotel, Excursions, General Feeling,…) in the comments section below, by doing so you will help fellow travellers to plan their next trip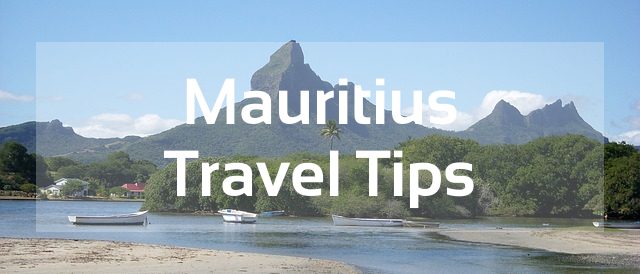 Mauritius is a small island nation that few have heard of. Isolated off the African Coast in the Indian Ocean, Mauritius offers the knowing visitor a wonderland of activities.
In this page you will find practical information to plan a scuba diving trip to Mauritius:
Mauritius Photos
Where to stay?
Mauritius Island is only 45km in width and 65km in length. Given such a small land mass you would not expect much variety nor choices, and you would be wrong! Indeed, the range of activities offered in this small nation is quite surprising and pleasing for the visitor!
Mainly, there are 6 major tourism destinations in the country, each with something unique for the traveler!
Port Louis was founded in 1735 by the French governor and pioneer Bertrand-François Mahé de La Bourdonnais. It offers the visitors a look into the islands history as well as its culture. The city has a number of outstanding museums and historical building. It is a modern city with all that has to offer including shopping and nightlife. The southern hemisphere's oldest horse racing track is also found here. Port Louis is the center of the islands transportation system, so it is the most convenient place to stay if you wish to explore different portions of the island.
The area to the north of Port Louis, especially Grand Bay, through sustained development, has become the premier tourist destination of Mauritius. The area is known for its great beaches. Sir Seewoosagur Ramgoolam Botanical Garden is also located in this area. The garden has an excellent reputation with one of the best collections in the world. Plus, water sports are popular here! Grand Bay is excellent for sailing and scuba diving. Indeed, some of the best dive sites of Mauritius are located near Grand Bay!
The East coast is also a great beach destination. You will find many of the island's luxury resorts mixed with some local villages. Water sports are popular here including kayaking in the mangroves. Many fine places to eat and enjoy your evenings as well.
The South and South-East areas have the wildest and most beautiful landscapes. Huge sugar cane plantations, rocky shores and sandy beaches sitting at the base of cliffs and mountainous terrains showing unbelievable panoramas. The integrated tourist area of Bel Ombre is one place to consider staying here.
The West and South-West coasts of Mauritius are the driest areas on the island. Indeed, the region is somewhat wild, but it is the best destination for surfing and kite surfing. Moreover, there are lagoons calm enough for swimming, water-skiing, diving, sailing activities, snorkeling, and kayaking. The coasts have some superb hotels. Inland is the Black River Gorges, a lush jungle, and national parks.
The central and inland regions are mostly a vast plateau. The central plateau is situated between 400 and 600 meters above sea level and about a third of the country's population live here. The four towns of the island are all located in this area. This area has many historical and cultural sights as well as great shopping for local items. Those liking to hike will love this area as well. Great selections of restaurants.
Rodrigues Island is the second major island of the country and is surrounded by a crystalline blue lagoon twice the land's size. The lagoon has over 20 islets. Thus, the island is perfect for eco-tourism activities and is best known for its sports fishing, kite surfing, and scuba diving. There are great trails for trekking and visiting the local fauna.
Activities and excursions in Mauritius
There are dozens of different things to do and see depending on what you like to do. Here are just a few suggestions:
The Folk Museum of Indian Immigration Mahatma Gandhi Institute: Over 2/3 of the county's population can be traced back to immigrates from India that arrived in the 1800s. This museum gives you a very good background into the people of the island.
The diving in Mauritius is excellent, with many outstanding dive sites. Rodrigues Island is also great for scuba diving. Many of the reefs are untouched by man.
Surfing and kite surfing: There are many outstanding sites around both islands for these activities.
Deep Sea Fishing: considered one of the best locations for deep sea fishing, especially Rodrigues Island where multiple world record catches have been made.
Trekking and hiking in Mauritius is said to be outstanding, and the views definitely rewarding!
The beaches on all of the country's islands are amazing!
Markets: There are a number of open-air markets to attract local as and visitors alike.
Best time to visit Mauritius
Mauritius has a mild climate with moderate temperature year round. The climate is warm enough for outdoor activities, including water sports, but without dangerously high temperatures.
The best times to visit Mauritius are considered in April and June, as well as between September and December. Also, remember that Mauritius is located in the southern hemisphere, so the seasons are different than in the north. Indeed, the summer and winter months are opposite to seasons in the northern hemisphere.
The summer season is from November to April. The weather is hottest December, January and February. Rainfall is abundant in this time with it peaking in February going into March. The summer season is also the cyclone season, however, the islands are outside the major track areas. Plus, the summer months are also the best time to scuba dive in Mauritius!
The winter season goes from May to October and is cooler but still comfortable. The lowest temperatures on the coast, 20°C, are felt in August. This is the best season for surfing (June to August).
Health and Safety
The government of Mauritius considers health care a basic human right and has social medical care for their citizens. The international health community rates it as adequate.
While the international visitor is not entitled to free healthcare, they will be seen as needed in emergencies. The country also has a network of private hospitals and clinics which may offer a better level of service. Severe cases may still require medical evacuation. Medical insurance that covers medical and evacuation coverage is a must for the visitor.
Mauritius is considered a safe destination. Travel advisories suggest that tourist take normal precautions.
If you are planning an upcoming dive trip or travelling to Mauritius, it is a really good idea to invest in travel insurance for scuba diving, because you never know what could happen and when you might need it (because accidents do happen!). I recommend this diving insurance as they offer worldwide coverage and focus on providing scuba divers a quality insurance and medical assistance service.
Where is Mauritius located in the world?
Mauritius, officially the Republic of Mauritius, is an island nation in the Indian Ocean. The country has two main islands: Mauritius and Rodrigues as well as a few smaller islands.
The island of Mauritius is about 2,000 kilometers (1,200 mi) off the southeast coast of the African continent. Rodrigues is 560 kilometers (350 mi) further east of Mauritius. Also, both islands, along with nearby Réunion Island, a French overseas department, are called the Mascarene Islands.
How to get to Mauritius?
Sir Seewoosagur Ramgoolam International Airport (MRU), is located to the southeast of the capital city of Port Louis,  on Mauritius Island. Indeed, the airport is the country's main international gateway.
Plus, that's where you will find domestic flights to Sir Gaëtan Duval Airport (RRG) on Rodrigues Island. Also, note that this airport does have a few seasonal flights to the French island of Réunion.
Overall, numerous major airlines fly into Mauritius, so you can make it there fairly easily!
Do I need a visa for Mauritius?
Like it is the case for most countries, Mauritius delivers a varied range of visas to visitors from everywhere. Indeed, you can be granted a tourist visa, student visa, worker visa, and sometimes a visa-on-arrival. The type of visa and the granted length of stay on Mauritius varies both in function of the purpose of your trip, and of your country of origin.
Please view the complete list of countries on the Mauritius Government's website in order to determine which conditions and requirements apply to you.
Plus, note that the basic rules such as having a passport valid for at least 6 months beyond the intended departure date apply to Mauritius.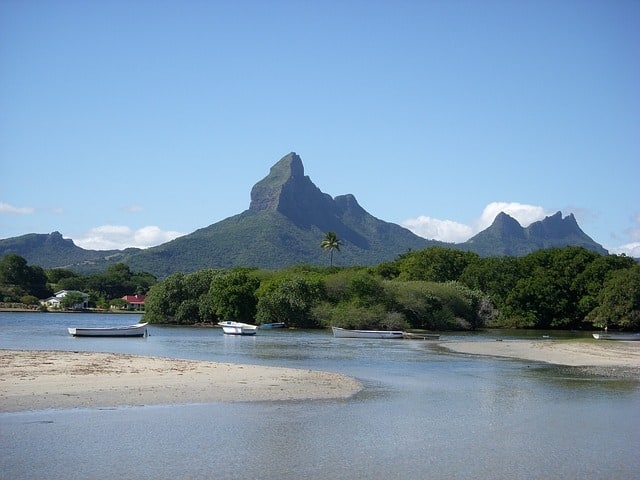 Getting Around
On Mauritius Island, the best way to get around is by public buses. The bus system may not be the fastest way of travel, but the routes are very inexpensive. That being said, some routes are said to be "express buses", going to different parts of the island more quickly.
Port Louis is the center of the transportation network and there are over 900 bust stops around the island There is a website that you can search the routes and fares.
Otherwise, the shuttle services from the airport may be a good option when you arrive with your luggage. Taxis are also available.
Mauritius may not be a location on everyone's bucket list but for those who looking for something different, it is a sure bet.
Scuba diving
You will find all information about sea life, best time to visit, top dive spots, etc. in our review: Mauritius Diving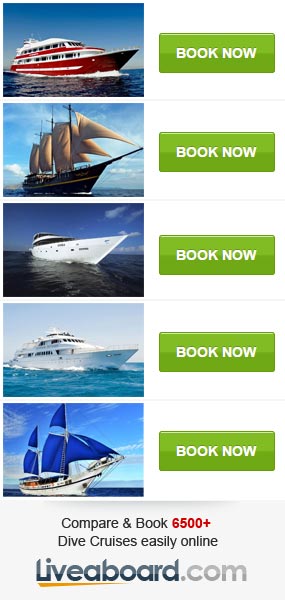 Diving Reviews for this region
Liveaboard Reviews in Mauritius
Cruise ship Reviews in Mauritius