---
Please note // The statistics shown on this page are outdated. Indeed, DiveZone has grown a lot more since 2012! Numbers have almost doubled! We have an amazing international community of scuba divers and world travelers reading our pages and following us, which is amazing and beyond our expectations!
Regarding any partnership inquiries or advertising inquiries, please contact us at hello@divezone.net to get our updated Media Kit with the latest numbers and figures! In the mean time, we will work on an update of this page!
Thank you!
Best bubbles, always!
Updated January 2018
---
In early 2011, I created my own Scuba Diving blog because I wanted to share my experiences with fellow divers and travelers all over the world. I was quite astonished how divezone.net became quickly popular and how the international community kept expanding. Now, Divezone has become a major player in the online Scuba Diving world.
Summary:
Divezone.net in figures
Updated figures as of October 2012.
57 000 unique visitors / month
116 000 unique page views
2 min 10 sec average duration visit time.
You can have check out the screenshot below for the month of September 2012.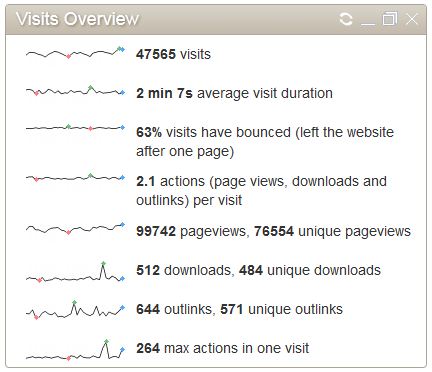 Divezone now has about 1900 visitors each day as you can see below.

Visitors are mostly coming from search engines such as Google and Bing. A good share of that is also returning visitors.
Visitors come from more than 145 countries! See the most represented nationalities below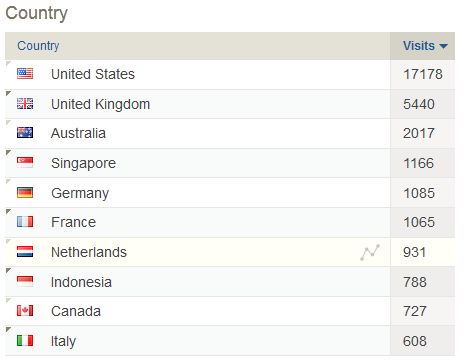 Page Rank: 7
Alexa Rank: 159 000
Divezone advertising packages
If you are interested in advertising on Divezone to get more visitors to your website, you have the option of either advertising on the whole website or only in your specific location (eg Bali, Thailand,…). If you don't have a banner yet, I have a friend who is a professional web designer who can take care of it for you.
So, the deal is:
If you take a 3 month package, you get 20% off.
If you take a one year package, you get 2 months free.
If several publishers want the same advertising spot, the rule is first come, first serve.
If you need I can give you the real time statistics of your advertising campaign.
Geo targeted advertisement
This is ideal for liveaboard operators and dive centers. You will get visibility from visitors that are actually looking for information and planning their trip in your particular area. This option is particularly adapted to small and medium sized Dive Centres or Travel Agencies that are looking for divers coming to their area to dive.
View the Demo Page to see what you can get.
Pricing plans:
728×90 banner: 40 euros / month
468×60 banner: 30 euros / month
234×60 banner: 20 euros / month
234×60 banner sidebar: 10 euros / month
Interested? Fill up the form below:
Advertise on Divezone.net!
Whole Website Advertising (120 000 views / month)
300×250 Top Sidebar Banner Ad
Maximum Visibility / Hot Spot
Above the fold
Flash, animated GIFS acceptable
Price: 250 euros / months
View the Demo Page to see how it looks like.
728×90 Top Banner Ad
High visibility
Flash, animated GIFS acceptable
Price: 200 euros / months
View the Demo Page to see how it looks like.
240×400 Skyscraper Banner Ad
Stays on page longer when scrolling
Great lead generator
Flash, animated GIFS acceptable
Price: 150 euros / months
View the Demo Page to see how it looks like
Special Events and Requests
If you would like a maximum visibility, special requests such as contests, mailing list + Facebook + Twitter broadcast and so on are also possible.
Over the years, I have gained excellent skills in online marketing, Search Engine Optimization and design. I can audit your Dive Centre website and come up with a list of corrective actions to take and a list of ideas and tools you should implement. This definitly improve your website and brings more customers to dive with you. Cost: 400 Euros.
If you would like more details or you have any questions, please contact me.
Dont forget you can also post your Scuba Diving Jobs Ads for free.