If you have dived in Yucatán, Mexico before, please share your experiences: Dive spots you would recommend, which Dive Center you used, Fishes & Diving, Visibility, Currents, etc. Please post your comments in the section below, by doing so you will help fellow divers to plan their next trip

Cancún, Cozumel, and the Mayan Rivera are well known destinations to those who love the sun and sea. The Beaches, resorts and nightlife of Mexico are world renowned. The truth of it is that it was the scuba divers who first came here to the wonderful reefs and the inland cenotes.
Their love of the Mexican land and sea started the tourism industry that now attracts over five million people a year. While scuba diving is now just one of the activities available to the tourist, divers come from all over the world just to dive here.
There is diving for all skill levels. Discover divers and snorkelers have a wide range of dive sites to choose from. Novice divers and those just becoming certified will have amazing dives. Drift divers and deep divers have walls they will always remember.
In this page you will find more detailed information about scuba diving in Yucatán, Mexico.
Photos Yucatán, Mexico
Best Dive Review
If you look at "best dive site" lists that are all over the web, you will very likely find at least one dive site from the Yucatán Peninsula. The only type of warm water diving you will not find here is from a liveaboard.
The video below briefly shows why Mexico is among the leading dive destinations:
We've summed up the best diving sites of Mexico's Yucatan peninsula right here:
MUSA (Museo Subacuático de Arte) was formed in the waters surrounding Cancun, Isla Mujeres and Punta. MUSA consists of over 500 permanent life-sized and monumental sculptures and is one of the largest and most ambitious underwater artificial art attractions in the world. Cancun is one o the most popular dive destinations in the world. The pressure on the reef with so many divers was causing harm to it. MUSA was created on an area of sand near the reef. Sections of the museum are designed for scuba divers while other sections are also great for snorkelers and viewers from glass bottom boats.
Santa Rosa Wall is a Cozumel dive site. Many consider it the signature dive of Cozumel. Santa Rosa is a reef that is about 50 feet deep. Off the edge of the reef is a steep wall that drops beyond recreational dive limits. The wall generally has a mild current that make for an excellent slow drift dive. However, this site is generally not suitable for novice divers as the currents can change without notice and can be very strong.
Paradise Reef off Cozumel. This reef is just within the marine park and is close to where the cruise ships dock. Depths range from just 25 feet to 40 feet and is a great site for novice divers and training. It is three coral ridges with a sandy bottom between them. Marine life is lively and divest. It is also a leading snorkeling site since currents are none to mild and visibility is great. Night divers consider this one of the best sites.
Gran Cenote nearTulum Riviera Maya Mexico. If you only dive one cenote, this one should be high on your list. Easy to get to it offers opportunities to swim, snorkel, scuba dive and cavern diving.
Bull Shark Point Playa Del Carmen: Playa Del Carmen has become know for bull shark diving. Bull sharks may be the most dangerous of the shark species. They account for most of the shark attacks and can be found in both fresh and salt waters. Still, with precautions it is safe to dive with them. Each year from November to March pregnant females come here to give birth. Divers are able to see perhaps dozens of these apex creatures. To some these dives are controversial, and some dive operators may act in manners that are not in the best interest of everyone including the divers and sharks. Please consider the guidelines from saving our sharks.
How to dive Yucatán, Mexico?
You have many options deciding how you want to dive the Yucatán. Sadly, liveaboard diving is not one of them. While liveaboard diving is popular in Mexico pacific coast, Baja California, resort and dive center based diving is what you will find in Cancún, Cozumel, and the Mayan Rivera.
Cancún is mostly inclusive resorts and high rise condos. Cozumel is more laid back with many smaller resorts and inns.
The Mayan Rivera sees a mix of both but also tends to the larger resorts. While Cozumel does have a few cenotes, the best cenotes are on the Yucatán Peninsula.
However, if wall diving and drift diving is your thing then Cozumel may be the better choice. All locations offer outstanding above water activities and nightlife.
Best time to dive in Yucatán, Mexico
The travel tips section gives the best time to visit for general tourism. Part of the information found there is:
March is one of the most popular times to visit the area, however, much of that popularity is because it is college spring break. Families may want to avoid the wildness that unsupervised teenagers might enjoy.
December through February are the most popular months for general tourist. People taking a break from the harsh winters of Canada, parts of the US and northern Europe.
July is popular with families, as children are out of school.
September through November are the three least favorite months these are during the rainy season and it is also the Caribbean hurricane season.
May and June are often best for those looking for a value but do not want to risk the rainy season.
If scuba diving is your reason for going consider that:
Whale sharks are common from June to September
Bull shark season is November to March
Visibility and water temperatures vary little year round.
Cenote diving does not have rough boat rides.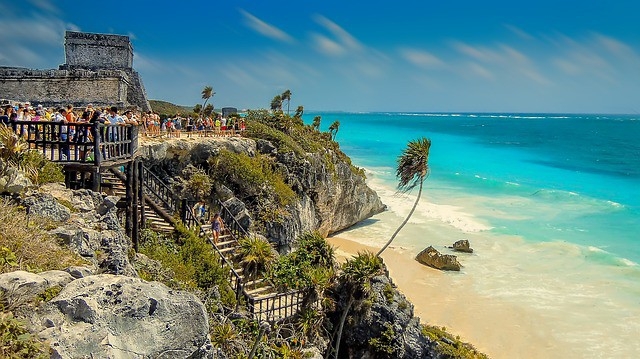 Top liveaboards in Mexico according to divers reviews
Dive courses
The Caribbean Sea off Mexico's coast is a great place to learn how to dive. Most of the resorts have an affiliation with a dive operator and you can often do your classroom and confined water training at your resort.
Discover diving is also very popular. For those who are already certified, the cenotes are great for taking a cavern diver course. Advance Open Water Diver training allows you to explore some of the deeper dive sites if you are not already a AOW diver. Deep and drift diver training is also very popular.
Scuba Diving conditions
For open-ocean dives off the Riviera Maya, visibility can range from 12 meters/40 feet in the winter to 27 meters/90 feet in the summer.
The further from shore you are the less the difference between seasons.
The dive sites off Cozumel generally offer 100+ feet of visibility year round.
Visibility in the cenotes and caverns is only limited by the quality of your vision. Water temperatures average 25-28° C/77-82° F in winter and 27-29° C/81-85° F in summer.
Snorkelling in Yucatán, Mexico
The crystal clear warm water and shallow reefs make this a perfect place for snorkeling. Additionally many of the cenotes are also excellent for snorkeling.
Fishes and Coral
Scuba Divers can expect to see a full range of reef marine life as they dive in the waters of the Yucatán Peninsula. Marine turtles are common on most sites.
Dolphins are known for following boat traffic and are also seen while diving. Wall divers will also see their share of sharks and rays.
Diving Safety
If you are planning an upcoming dive trip or travelling to Yucatán, Mexico, it is a really good idea to invest in travel insurance for scuba diving, because you never know what could happen and when you might need it (because accidents do happen!). I recommend this diving insurance as they offer worldwide coverage and focus on providing scuba divers a quality insurance and medical assistance service.
The Yucatán Peninsula has been drawing divers since the early days of recreational scuba diving. The reason divers came then has not changed that much to now. While now a tourism destination with a broad appeal, scuba diving is still a mainstay of the tourism industry.
Travel Guide
Now that you know all about the underwater world, you might want to start planning your scuba holiday! Check out our Yucatán, Mexico Travel Review for information about how to get there, activities and excursions, where to stay, and more.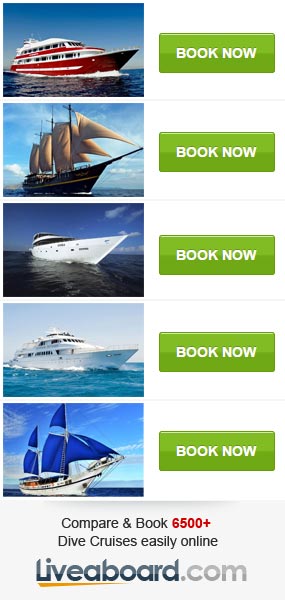 Diving Reviews for this region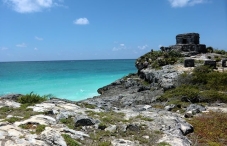 Mexico offers divers choices, Great liveaboards and large marine life encounters in the west, great reefs and cenotes in the east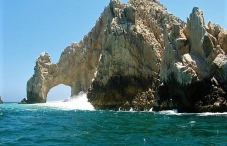 The Baja offers outstanding diving and is one of the best shark diving destinations for liveaboards.
Dive spots reviews in Mexico
No dive sites reviews found
Liveaboard Reviews in Mexico