If you have dived in St. Kitts and Nevis before, please share your experiences: Dive spots you would recommend, which Dive Center you used, Fishes & Diving, Visibility, Currents, etc. Please post your comments in the section below, by doing so you will help fellow divers to plan their next trip

St. Kitts and Nevis is not a destination that many divers have visited. It is, however, an excellent choice for divers of all skill levels. The islands are a part of the Leeward Islands in the Lesser Antilles and are near better known destinations of St. Martin and Saba. You will find the diving here as good if not better those other destinations. If you can not decide which of the three destinations to dive, the liveaboards visit all three. The liveaboard option is an outstanding choice, however, the departures are limited.
In this page you will find more detailed information about scuba diving in St. Kitts and Nevis.
Photos St. Kitts and Nevis
Best Dive Review
Diving St. Kitts and Nevis is mostly around the island of St. Kitts. Here divers will find more dive sites than can be dived on a traditional vacation. Scuba Divers can find many natural reefs and artificial reefs created by ship wrecks. Of the 25 or so dive sites that are normally dived a few stand out above the rest.
MV River Taw: The 144 foot inter-island freighter was sunk in 1985. When she originally went down she was upright on a sandy bottom. In 1989, hurricane Hugo broke her into two. The wreck has an outstanding coral covering and a massive number of fish. The site is only 40 feet deep, making it a favored second dive and perfect for training dives. Visibility is excellent meaning this is also a great location for photography.

MV Talata: Is another wreck site that is very popular with divers of all skill levels. Now sitting in about 55 feet of water. The M/V Talata was the victim of a hurricane in 1989. since her sinking another storm moved her 100 feet. She sits upright and is loaded with corals and reef fish.

Coconut Tree Reef: One of the largest reefs in the area. It offers diving from 40 feet to 110 feet. The reef is in pristine shape with a large number of barrel corals. You will see large schools of fish and you can expect 100 foot visibility.

Monkey Shoals: Situated just off the western tip of St. Kitts' peninsula between St. Kitts and Nevis. It is located away from the narrowest point between the two islands so there is little current. Monkey Shoals is a square mile reef in an atoll, so these is really a group of dive sites. The depth average 50 feet and the shoal is home to lobsters, rays, lizard fish, and nurse sharks.

Sandy Point Reef: Considered by most to be the best reef dive in St Kitts, it ranges from 50 feet to 130 feet. The reef has two moorings, Anchors Away and Paradise Reef, creating two different dive sites. You will find pristine coral reefs, abundant marine life and some interesting swim thru.

Nags Head: Located at the point where the Caribbean Sea meets the Atlantic Ocean. The site is known for it sometimes strong currents that experience divers find exciting. The depth is only down to 80 feet, but the drifts and marine life are outstanding.
Nags Head St Kitts. To the left side is the Atlantic ocean, right side is the Caribbean Sea photograph by Isabelle Acatauassú Alves Almeida
How to dive St. Kitts and Nevis?
St. Kitts and Nevis can be dived either from a liveaboard or from a land based dive center. The islands are small so the liveaboard option includes other locations such as Saba and St. Martin. The typical liveaboard trip will start in either St. Martin or St. Kitts and head towards the other with Saba and the Silver Shoals in between.
Both of the islands have dive operators, however, the majority of them are on St. Kitts. While not overly developed, the island of St. Kitts has more facilities for tourism.
Cruise ships do call on the islands at times , so you can dive here from a cruise ship.
Best time to dive in St. Kitts and Nevis
St. Kitts and Nevis is a year round destination. It does have two seasons, wet and dry.
The rainy season lasts from May to October, and it should be noted that is is similar to the hurricane season of June to November with August to November having the highest possibility of a severe storm. Outside of a possible hurricane the rainy season does not impact much on your vacation.
Water temperature year round is about 80 degrees. The average air temperature is the same, with it being slightly warmer in the rainy season.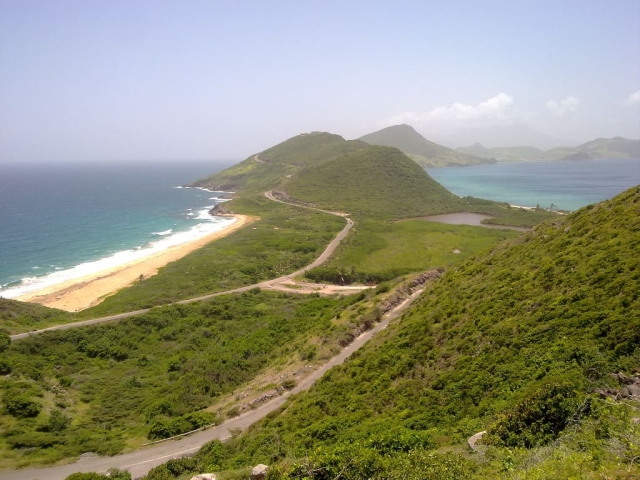 Top liveaboards in St Kitts according to divers reviews
Dive courses
Scuba Divers will find this a great destination to learn to dive as well as taking some advance courses. AOW (Advanced Open Water) and wreck diving are perfect courses to take to get more out of your diving visits. Non- divers will find that this is perfect location for a discover scuba experience.
Scuba Diving conditions
The conditions here are constant year round, except when a storm is present. You can expect a water temperature around 80 degrees and visibility up to or beyond 100 feet. There are some dive sites known for their currents and drift dives, however, most sites are calm with little or no currents.
Snorkelling in St. Kitts and Nevis
Many of the dive sites, including some of the wrecks, are in water of less than 40 feet. With visibility at least double that, snorkelers will love experiences it. There are also a number of opportunities off the beaches of the islands.
Fishes and Coral
St. Kitts and Nevis has a marine protected zone that extends out two miles from land. Different areas are zoned for different applications. The management plan means that the area around the islands are alive with marine life. The reefs are home to many species of coral and hundreds of different species of reef fish. Sea turtles are also found in abundance. Sharks, rays and marine mammals are also found in the waters.
Diving Safety
If you are planning an upcoming dive trip or travelling to St. Kitts and Nevis, it is a really good idea to invest in travel insurance for scuba diving, because you never know what could happen and when you might need it (because accidents do happen!). I recommend this diving insurance as they offer worldwide coverage and focus on providing scuba divers a quality insurance and medical assistance service.
If you are looking for a dive vacation that focuses on diving and interacting with the locals, there is no better place then St. Kitts and Nevis. If you are looking for a liveaboard destination, the liveaboards that visit St. Kitts and Nevis are an excellent choice.
Travel Guide
Now that you know all about the underwater world, you might want to start planning your scuba holiday! Check out our St. Kitts and Nevis Travel Review for information about how to get there, activities and excursions, where to stay, and more.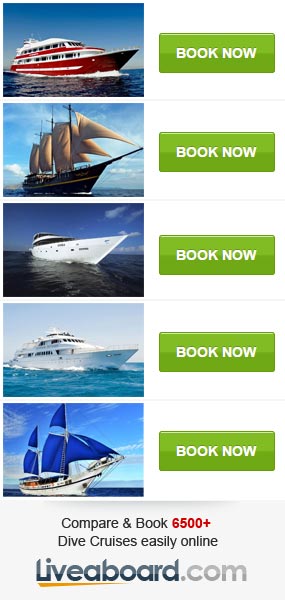 Diving Reviews for this region
Dive spots reviews in St Kitts
No dive sites reviews found
Liveaboard Reviews in St Kitts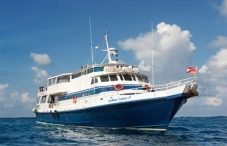 The Caribbean Explorer II departs from e
Diving centers in St Kitts