If you have dived in Khao Lak before, please share your experiences: Dive spots you would recommend, which Dive Center you used, Fishes & Diving, Visibility, Currents, etc. Please post your comments in the section below, by doing so you will help fellow divers to plan their next trip

As well as being an excellent departure point for one of the best diving destinations in the world, the Similan Islands and Surin Islands Khao Lak has some very good local dive sites in its own right, all easily accessible for a diving day trip. There are 3 local wrecks conveniently located from the Khao Lak coastline, all of these wrecks have a huge variety of fish life making them exciting dives.
Located only 12 nautical miles off shore from Tap Lamu pier, this is an easily reached dive site from Khao Lak by speed boat and is suitable for all levels of divers. The wreck rests peacefully on a flat sandy bottom at 20 metres with the highest point at 14 metres. The visibility is normally around 5-10 metres, occasionally there may be some mild currents.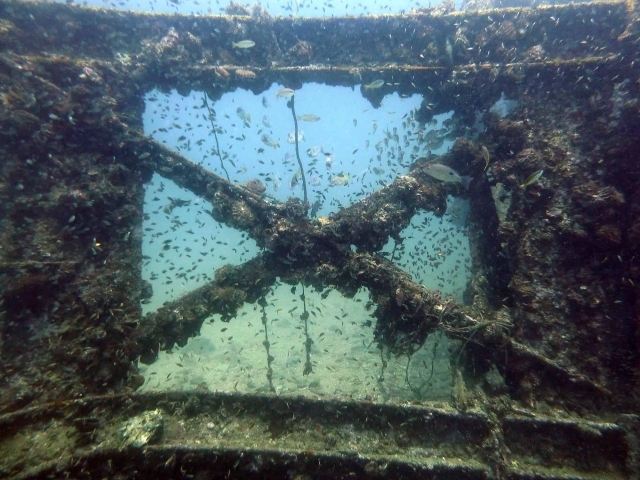 Originally, the Bonsung barge was a used for tin mining ore, common in Thai waters but unfortunately it sunk during a storm in 1984. The length of the wreck was 60 metres, but it was damaged during the Tsumani and is no longer fully intact.
A buoyline gives a reference point for descent down to the wreck through thick, dense schools of Trevilly and Yellow Snapper. Upon reaching the thickly encrusted wreck, you can carefully make a circuit which should give opportunity to see Lionfish, Moray Eels including Leopard and White Eye, also some beautiful nudibranch can be found by those with sharp eyes.
Attention should be paid as normal during a wreck dive to sharp edges as the wreck is encrusted with shells and coral growth, also there are many scorpion fish tucked into hidden corners. Penetration of this wreck is not possible.
MV SEACHART 1
Easily reached within 1 hour by speed boat from Khao Lak, this deeper wreck is suitable only for experienced divers and is best dived on Nitrox. It is often used for Technical and Deep Diver Courses.
The wreck rests on the sea bed on her starboard side at 40 metres, with the top reaching 25 metres. The visibility is normally around 10 metres, there can be currents.
This fascinating ship wreck still retains her cargo and this along with many other original features makes a jaw dropping dive for wreck divers. Surrounded by shoals of Batfish and Rainbow Runners, this exciting dive explores a mammoth wreck, making the diver feel insignificant and dwarfed in comparison to the size of the MV Seachart.
A huge amount of marine life has already settled on this wreck. Alongside many Lionfish, you can also find several different unusual nudibranchs, a big old Baracuda, Octopus, Ghost Pipefish, Frogfish and many others.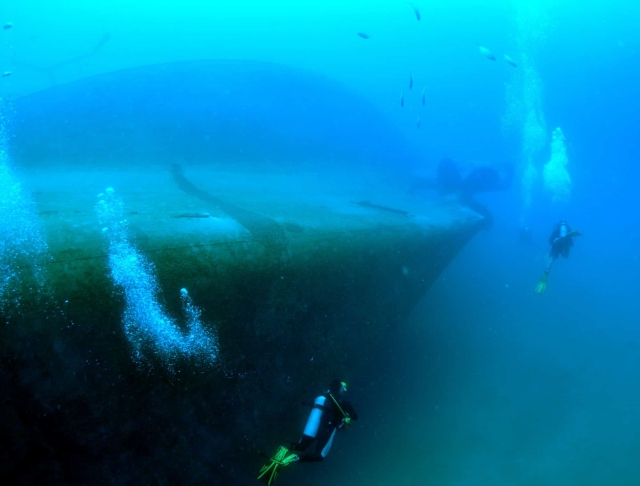 PREMCHAI WRECK
A short boat trip from Tap Lamu pier can take you to Premchai wreck, a site located only a few hundred metres from the beautiful back drop of Thai Muang beach. This is a dive suitable for all levels of diver with the wreck herself to be found in good condition laying on the bottom at 20 metres reaching up to 15 metres.
Having sunk in September 2000, the Premchai wreck started her life in the Netherlands in 1976, having been built in Sliedrecht. She worked as a tin dredger for a Tin Mining company from the Phang Nga province when in September 2000 she sunk due to a crack in the hull which is still visible.
The wreck is still intact and is a shelter for many marine creatures with large shoals of fish to be found, there is also the opportunity to find Ornate Ghost Pipefish and scorpion fish alongside a variety of Moray Eels. Covered in a variety of soft and hard corals, attention should be paid to sharp edges, penetration is not allowed.
In this page you will find more detailed information about scuba diving in Khao Lak.
Where to stay?
I usually use this website to book in advance my hotels in Khao Lak as they usually have the lowest rates I find. I like it because it's free to cancel and change the dates.
Best time to dive in Khao Lak
The peak diving season at KhaoLak is normally from October through to April, but it can be possible to dive all year round although the visibility and sea conditions may not be optimum, also from the 1st of May until the end of October, the National Park is closed to diving and snorkelling activities due to sea conditions.
You are sometimes more likely to spot Manta and Whale Shark when the visibility is poor as that usually is the season for them to come and feed which is in the January, February, March months.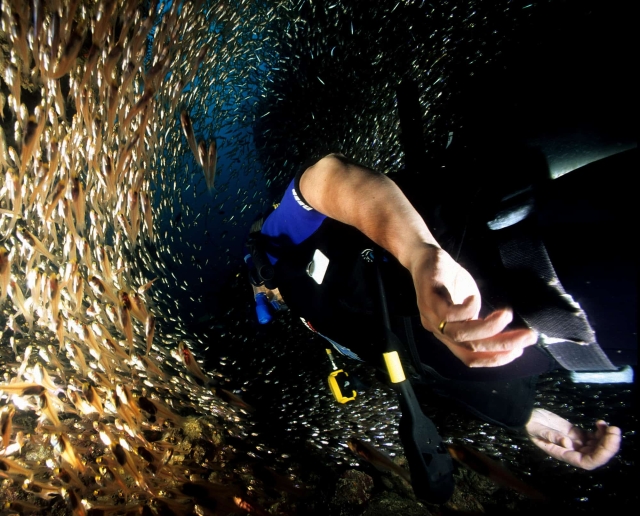 Top liveaboards in Khao Lak according to divers reviews
Scuba Diving conditions
Khao Lak has dives suitable for all levels of diver ranging from shallower wreck dives to more advanced deep wreck dives and technical dives for those so inclined.
Current: Normally mild, but be prepared for stronger during the full moon.
Average Visibility: 15 metres
Average water temperature: 29 Degrees
Depth range: 5 metres to 40 metres
Snorkelling in Khao Lak
It is possible to snorkel from Khao Lak beaches, but this is dependent on the sea conditions and you may not see that many fish. The majority of people join a snorkelling speedboat party to one of the 9 Similan Islands to enjoy a spot of snorkelling and swimming.
Travelling time by speed boat is normally around 1.30 mins. You can see the regular tropical coral fishes and if lucky turtles, whale sharks or Manta although this is rare. It is possible to charter a boat for a Snorkelling day tour if so desired.
Diving Safety
If you are planning an upcoming dive trip or travelling to Khao Lak, it is a really good idea to invest in travel insurance for scuba diving, because you never know what could happen and when you might need it (because accidents do happen!). I recommend this diving insurance as they offer worldwide coverage and focus on providing scuba divers a quality insurance and medical assistance service.
Review written by Sally Usher from Khao Lak Dive Centre . Pictures by Joakim.
Photos Khao Lak
Travel Guide
Now that you know all about the underwater world, you might want to start planning your scuba holiday! Check out our Khao Lak Travel Review for information about how to get there, activities and excursions, where to stay, and more.

Diving Reviews for this region
Dive spots reviews in Khao Lak
No dive sites reviews found
Liveaboard Reviews in Khao Lak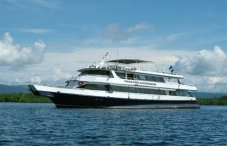 The MV Thailand Aggressor is part of the
Diving centers in Khao Lak