If you have dived in United States West Coast before, please share your experiences: Dive spots you would recommend, which Dive Center you used, Fishes & Diving, Visibility, Currents, etc. Please post your comments in the section below, by doing so you will help fellow divers to plan their next trip


The West Coast of the United States is running from the US/Canadian border in the north to the US/Mexican border in the south. In fact, the area covers about 1,300 miles (2,092 km) of coastline, and includes 3 states: Washington, Oregon and California.
Washington state not only has a Pacific Ocean coastline, it also has Puget Sound, which opens to the ocean and is over 100 miles (161 km) long. The state has ten underwater parks for diving in the area of the sound. Indeed, there are hundreds of dive sites that include ship wrecks, cold water reefs and unusual underwater formations. Whales, sea lions and seals are commonly found. Divers will find the water temperature varies little from 55°F/13°C.
When it comes to scuba diving in California, the warmer water temperatures, that are still on the chilly side, are at around 70°F/21°C. You may also experience a thermocline that will drop it around 50°F/10°C. The kelp forest off portions of the coast are some of the best in the world. While the diving is temperate, it is highly rated.
In this page you will find more detailed information about scuba diving in United States West Coast.
Photos United States West Coast
Best Dive Review
The West Coast of the United states has always been a favorite dive destination. In fact, many of the pioneers that propelled scuba diving into the hearts of man started diving the kelp forest of California. The long coast line and different diving conditions allows for dozens of different dive destinations and thousands of different dive sites. We picked some of the best dives sites of California and Washington to make you a quick to-do list on the go, see below!
.
Diving in California
Channel Islands National Park has been called the "Galapagos of North America". The park is made up of 5 islands off the coast near Los Angeles. While only an hour from the mainland, the park is in a natural state. Campers are allowed to stay on the islands, however, there is no infrastructure of any kind.
Saint Catalina Island is also located just off the coast of Los Angeles. The diving is great here as well. However, this island is well-developed. There are a number of great resorts and hotels here as well as a number of dive shops. Plus, note that many of the dive sites are shore dives.
La Jolla, San Diego, California: Along the shore of the La Jolla section of San Diego is an underwater park. The park has multiple protections: an Ecological Reserve, a Marine Life Refuge and the Scripps Coastal Reserve. The scuba divers will find four habitats there, including rocky reefs, kelp beds, sand flats, and a submarine canyon. Most of the diving is done as shore dives. Diving here is common year-round with the cove protecting many of the sites from rough surface conditions.
Diving in Washington State
While Washington State does have a long shoreline on the Pacific ocean, most of the diving is in Puget Sound. The area is an inlet, which allows ocean waters to reach towards inland on some 50 miles (80 kilometers). Thus, Puget Sound starts on the Pacific Coast and provides all-weather ports for Seattle, Tacoma and Olympia. Most of the state's population is also found along the shore of the sound, including seven major cities.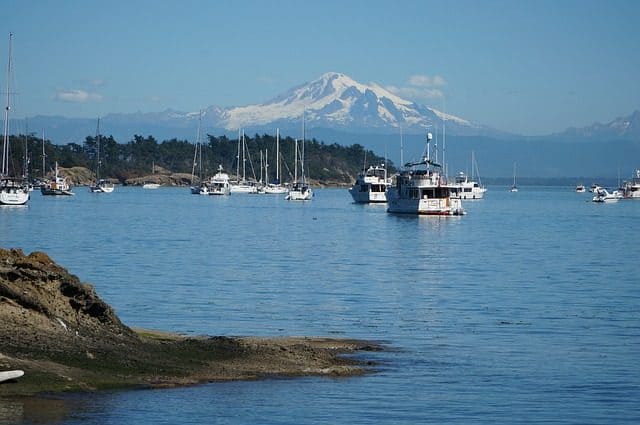 Edmonds Underwater Park: The Brackett's Landing Park is a small beachfront park sitting at the end of the town's main street, next to the ferry terminal. The 2 acre park is nice but not especially famous among the locals. However, the over 25,000 scuba divers who visit the park each year do think it is something special!Also called the "Bruce Higgins Underwater Trails," the Edmonds Underwater Park is 25 acres of underwater delight. Having been established over 40 years ago as a marine sanctuary the waters are teeming with marine life. There is also a set of trails 2.5 miles (ca. 4 kilometers) long allowing you to visit the over 30 man made structures now found in the park.
Washington has an extensive park system that includes 13 underwater parks around the state. Ten of these are in Puget Sound, with two being near the sound's entrance and the last one in the eastern mountains.
How to dive United States West Coast?
Diving on the West Coast of the United States is done either with charter boats and/or dive centers. That being said, note that some dive centers might not operate their own dive boats, but will instead book you on a charter vessel and provide a dive guide. For example, they will do so when they send a group of divers on the same boat.
The charter boat will select the dive site and give a site brief. However, they do not provide a dive plan, that is the responsibility of the divers. If you are familiar with the dive sites, you may be able to book direct on a charter. Otherwise, hiring a dive master / dive guide is the thing to do, either on your side or getting in touch with a certified dive center.
Shore diving is very popular in many of the dive destinations. Local dive centers can provide site information as needed.
Best time to dive in United States West Coast
The West Coast is dived year round. The fall is generally considered the best time of the year to dive. Algae blooms are over and surface conditions are still good. Therefore, the visibility is best. Also, land base activities are still great. The winter often has the best visibility but surface conditions can be rough.
Top liveaboards in USA & West Coast according to divers reviews
No liveaboard found
Dive courses
Scuba diving in California and Washington is done in temperate conditions and offers various environment. Thus, there's a whole range of diving certifications that can be done in the United-States. First, the West Coast is a great choice to do your open water diver certification. Plus, it is a good location to become a dry suit certified diver.
Scuba Diving conditions
As mentioned before, scuba diving in Washington and California implies temperate and cold water diving. The water temperature will vary between locations and seasons. So, the water along the coast and in Puget Sound will be cold, but not to extremes.
Visibility will vary by dive site and season. During the summer many dive sites will have reduced visibility. However, in the fall to spring, visibility may reach 100 feet (30 meters) at many sites.
Snorkelling in United States West Coast
Shore diving is very popular and many of the shore dive sites are also great for snorkeling.
Fishes and Coral
Marine life is plentiful and varied. This is a great place to find whales, seals and sea lions. Otherwise, you will find cold water reefs and kelp forest in most locations.
Diving Safety
If you are planning an upcoming dive trip or travelling to United States West Coast, it is a really good idea to invest in travel insurance for scuba diving, because you never know what could happen and when you might need it (because accidents do happen!). I recommend this diving insurance as they offer worldwide coverage and focus on providing scuba divers a quality insurance and medical assistance service.
If you dive with a dry suit or heavy wet suit, the West Coast of the United States provides some of the best diving in the world.
Travel Guide
Now that you know all about the underwater world, you might want to start planning your scuba holiday! Check out our United States West Coast Travel Review for information about how to get there, activities and excursions, where to stay, and more.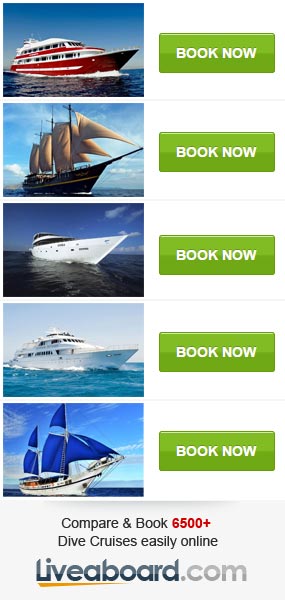 Diving Reviews for this region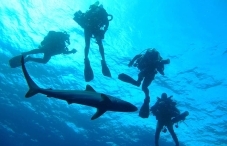 From the Florida Barrier Reef to the Great Carrier Reef -- Florida has diving that fits everyone.
Dive spots reviews in USA & West Coast
No dive sites reviews found
Liveaboard Reviews in USA & West Coast
Diving centers in USA & West Coast