If you have dived in Nuweiba before, please share your experiences: Dive spots you would recommend, which Dive Center you used, Fishes & Diving, Visibility, Currents, etc. Please post your comments in the section below, by doing so you will help fellow divers to plan their next trip

Diving in Nuweiba has something for everyone; calm and relaxed shore diving provides the perfect conditions for students and new divers, whilst the variety of special marine life around holds the interest of experienced divers. For technical divers there is the opportunity to dive pristine and newly explored technical sites.
Most dives are made from shore over sloping coral gardensand the surrounding sea grass, where current is rare, with a few deeper areas offering wall dives and technical diving.
With only a few diving centres in the area, one of the best things about diving in Nuweiba, is that you are unlikely to see any other dive groups in the water with you.
In this page you will find more detailed information about scuba diving in Nuweiba.
Best Dive Review
Nuweiba is known to underwater photographers as a macro and wide-angle paradise, which when coupled with the relaxed pace of diving gives you time to take some great photos.
Special marine life in the area includes the Mimic Octopus, Giant, Freckled and Painted Frogfish, and the Randall's Frogfish has even been seen in Nuweiba in the first ever sighting of its kind in the Red Sea.
Different varieties of Ghost Pipefish can be seen year round, as can more than fifty kinds of Nudibranches, (which can also be seen mating throughout the summer).
There is a large population of resident Female Green Turtles, the largest of which has a shell length of close to two metres, and Dolphins and Rays are frequent visitors in the winter months. Unlike other Red Sea scuba diving areas, Shark and Manta Ray sightings are a rarity but this is more than made up for with the number of smaller species.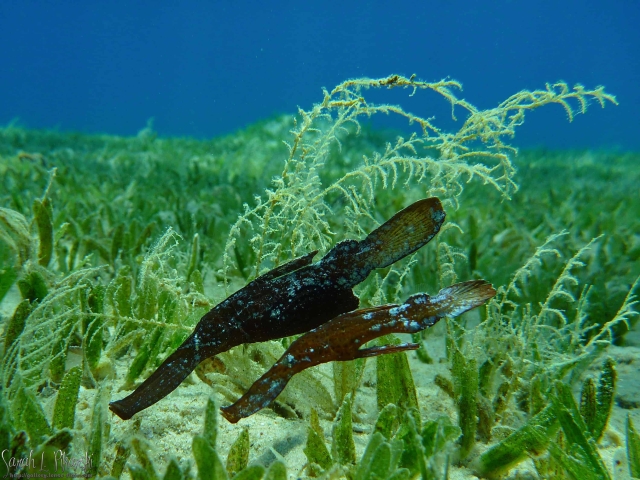 Prices
Average cost of a single dive – 27.50 Euro.
Average cost of a 5 day dive package – 220.00 Euro
Average cost of an Open Water Diver Course – 330.00 Euro.
Where to stay?
I usually use this website to book in advance my hotels in Nuweiba as they usually have the lowest rates I find. I like it because it's free to cancel and change the dates.
Best time to dive in Nuweiba
Scuba diving in Nuweiba is possible the whole year round, though some of the creatures that make Nuweiba special are most likely to be spotted in either the summer or winter.
If there is something in particular that you want to see, the diving centres in the area will be able to help you to plan the best time to visit.
In the winter months, from January to May, there can be some wind which makes the outside temperature feel colder, so come ready to wrap up in between the dives.
The summer can be very hot, so if you are not a fan of the heat, avoid the months between July and October.
Hot Tip:
To get a better idea of the fish that are seen and when they are around, have a look at Sarah's Fish Watch http://fishwatch.dive-nuweiba.com/ where the daily fish sightings in Nuweiba are photographed and described.
Top liveaboards in Nuweiba according to divers reviews
Scuba Diving conditions
Current: It is rare to have strong current in Nuweiba, and on most days there is little to no current. Current is most likely to be strong at new moon and full moon.
Average visibility is 20 to 30 meters.
The water temperature in the winter months, from January to May, can be as low as 22 degrees centigrade. In the summer the water can reach 28 degrees in the deeper areas, and be 31 at the surface.
Depth Range: Dive sites range from 8 meters to 40 meters for recreational diving, and technical dive sites drop down to over 100 meters.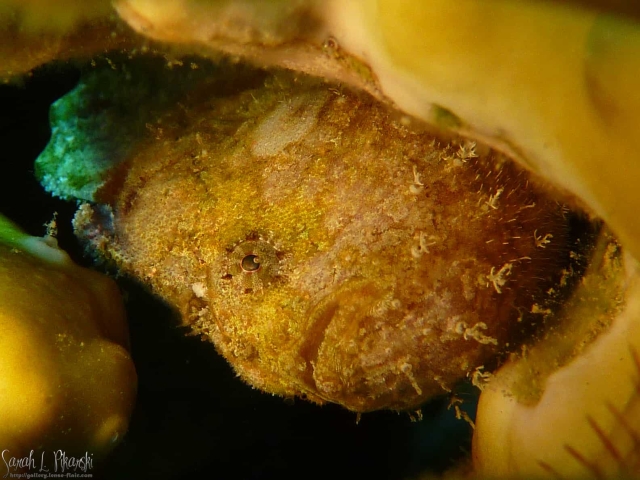 Snorkelling in Nuweiba
Snorkelling in Nuweiba is very good, with snorkelers having frequent encounters with Rays and Turtles from their hotel beaches. Most of the dive sites and hotel beaches offer interesting snorkelling where snorkelers can expect to find large numbers of small fish and very good corals.
There is a snorkelling boat operating in Nuweiba, so day trips for snorkelling can also be arranged.
Diving Safety
If you are planning an upcoming dive trip or travelling to Nuweiba, it is a really good idea to invest in travel insurance for scuba diving, because you never know what could happen and when you might need it (because accidents do happen!). I recommend this diving insurance as they offer worldwide coverage and focus on providing scuba divers a quality insurance and medical assistance service.
Article and pictures by Sarah L. Pikarski, PADI, EFR & SDI Instructor at AFRICAN Divers Nuweiba
Photos Nuweiba
Travel Guide
Now that you know all about the underwater world, you might want to start planning your scuba holiday! Check out our Nuweiba Travel Review for information about how to get there, activities and excursions, where to stay, and more.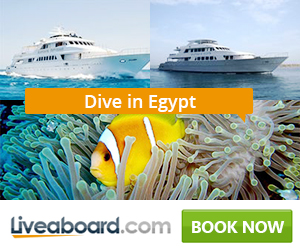 Diving Reviews for this region
Dive spots reviews in Nuweiba
No dive sites reviews found
Liveaboard Reviews in Nuweiba
Diving centers in Nuweiba