If you have dived in Solomon Islands before, please share your experiences: Dive spots you would recommend, which Dive Center you used, Fishes & Diving, Visibility, Currents, etc. Please post your comments in the section below, by doing so you will help fellow divers to plan their next trip


The Solomon Islands tourism industry is limited to a small number of outstanding resorts and services. The islands have a few amazing dive resorts and no high rise all inclusive hotel chains. Therefore, the tourism is limited and makes the adventure to the Solomon Islands even more unique.
The Solomon Islands are not a hot destination for divers from the Americas nor Europe. Indeed, as the islands are half way around the world and traveling there requires multiple connections, there's only a limited number of visitors. Also, it's often overlooked as a diving destination as there isn't much promoting done. The country itself cannot afford to spend millions in flashy PR programs, television ads and full page magazine exposure.
The islands have a lot to offer. Indeed, you will find a small number of outstanding dive resorts and scuba liveaboards. You will be visiting dive sites that are teeming with marine life, and thus live an undersea experience that can not be matched anywhere.
Divers that do go out of their way to explore the far reaches of the Solomon Islands will tell you of the outstanding diving. You can easily imagine spending a week, even two, with no other divers around except from their boat. Also, expect dive sites with gin clear water teeming with marine life and many WWII wrecks that remain as they were sunk. Plus, you can experience the thrill of diving a lava tube or drifting along a wall that drops a thousand meters.
In this page you will find more detailed information about scuba diving in Solomon Islands.
Photos Solomon Islands
Best Dive Review
The Solomon Islands are often found on "best-of" lists, with many dive sites being recognized world-wide among divers. Here's a quick list of the best Solomon Islands dive spots:
White Beach: Located in the Russel Islands chain this dive site has two faces. Towards the end of WWII, the island was a U.S. military base. After the war, military equipment was dropped in the water near an off shore reef. Now divers can choose to dive the reef or on the underwater junk yard that is now overgrown with coral. The site is suitable for both shallow dives at 5 meters down, and as deep as 30 meters. This is also a very popular night diving site as well as a marco photography site.

Leru Cut: Also in the Russel islands chain is the small island of Leru. There is a 100 meter cut in the island making a channel going inland. The channel is 12 meters deep, with a sandy bottom and corals on the cliff walls. Above the water surface the walls continue with a jungle above.

Devil's Highway: Off the shore of Maravagi island in the Florida Islands group is a channel between that island and the one next to it. The current that runs between the island can be very strong but it is a favorite spot for Manta Rays. The dive site is called Devil's Highway. Experience divers can hook into the reef and watch the action.
How to dive Solomon Islands?
One of the first question that comes up when considering a trip to the Solomon Islands is if you should either book a diving resort or a liveaboard cruise. Both options are great and will allow you to visit and dive the islands. The scuba diving is great everywhere, and diving from a resort will often mean a certain exclusiveness on some sites. Also, there are also many excellent dive sites including wreck sites that can be done as shore dives.
On the other hand, the liveaboard cruises will take you to a number of different dive sites, and allow to cover a greater distance. Indeed, a Solomon Islands liveaboard cruise will cover a lot in a typical week, offering a wider range of dive conditions and attractions along the way. With up to five dives a day, the liveaboards may have a slight edge.
Best time to dive in Solomon Islands
Diving is great year round in the Solomon Islands. Between the months of June and September, the sea is often more rough then the rest of the year, but you can still dive. The wet season goes from November to April, peaking in January and February. However, the rain has little impact on diving.
Top liveaboards in Solomon Islands according to divers reviews
Dive courses
The Solomon Islands is a great place to learn to dive ad most of the resorts have courses for beginners. However, given the islands remote location, most visitors are already certified divers.
To get the most out of your trip you should be an Advance Open Water Diver with Nitrox. If you are not, then it would be best if you plan on taking these courses as a part of your trip. Plus, drift diving, deep and wreck diving course should also be considered. Note that the liveaboard boats have limited classes available and they need to be prearranged.
Scuba Diving conditions
The Solomon Islands offer great diving conditions all year round. Indeed, the water temperatures are stable at 26-29°C/80-85°F.
Visibility is generally around 15 meters/50 feet to 21 meters/60 feet or more. Also, on dives over deep water, you can expect a visibility that exceeds 30 meters/100 feet.
Snorkelling in Solomon Islands
Snorkeling is considered very good in the Solomon islands. Indeed, the shallow reefs and the great visibility make snorkeling an exciting activity. There are many opportunities for snorkeling from the beaches, and most of the resorts will allow snorkelers to join the dive boat if they are going to shallow dive sites.
Fishes and Coral
According to a Solomon Island government report, The islands have 485 different species of coral, ranking it second world wide in coral diversity. Also, they have 1019 species of reef fish, 17 species of marine mammals, 5 species of turtle and one specie of saltwater crocodiles. Plus, many pelagic species are commonly seen.
Diving Safety
If you are planning an upcoming dive trip or travelling to Solomon Islands, it is a really good idea to invest in travel insurance for scuba diving, because you never know what could happen and when you might need it (because accidents do happen!). I recommend this diving insurance as they offer worldwide coverage and focus on providing scuba divers a quality insurance and medical assistance service.
If you are looking for a once in a life time dive experience, then the Solomon Islands should be at the top of your list.
Travel Guide
Now that you know all about the underwater world, you might want to start planning your scuba holiday! Check out our Solomon Islands Travel Review for information about how to get there, activities and excursions, where to stay, and more.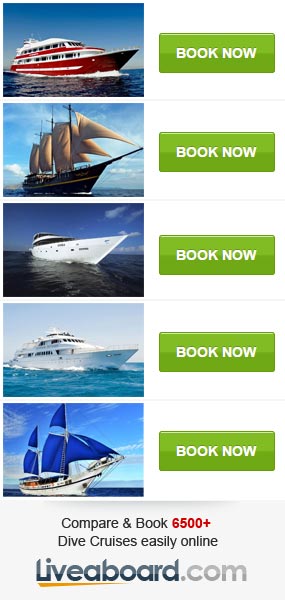 Diving Reviews for this region
Dive spots reviews in Solomon Islands
No dive sites reviews found
Liveaboard Reviews in Solomon Islands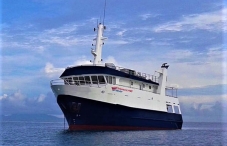 The 30 meters Solomon PNG Master is a li
Diving centers in Solomon Islands