If you have dived in South Korea before, please share your experiences: Dive spots you would recommend, which Dive Center you used, Fishes & Diving, Visibility, Currents, etc. Please post your comments in the section below, by doing so you will help fellow divers to plan their next trip

South Korea is a country with four seasons and thus, is not ranking among the top diving destinations. That being said, the country has some great scuba diving opportunities to propose. Indeed, the southeastern coast has some very good seasonal diving. The province of Jeju is located off the southern coast of mainland Korea and does not have the extreme differences in its season compared to the mainland.
The province has 63 islands, including Jeju island itself, which is the largest of all of Korea's 3,000 islands. Plus, with only 8 of the islands being inhabited, Jeju has long been a tourist destination both for domestic and international guest.
In this page you will find more detailed information about scuba diving in South Korea.
Photos South Korea
Best Dive Review
The Scuba Diving done in South Korea is primarily along the southern portion of the east coast, and around Jeju Island. Plus, note that the warm water diving is very limited to a short summer season. Therefore, drysuits are more common then wetsuits.
Jeju Province: Soft corals do well in the waters around the 68 islands in Jeju Province. You will find that the visibility here is better than another location in South Korea and the water slightly warmer. The primary reason for these conditions is that an ocean current from the warm South China Sea flows around the island. You will find a mix of tropical and temperate marine life. One dive site may have lush soft coral gardens, while another nearby site may not benefit from the current and have thick kelp forest. The area is abundant in marine life of both zones and a haven for macro photography. Currents, however, can be very dangerous so dive with a knowledgeable local guide.
Gangneung and Dong Hae: These two east coast destinations are close enough together to be considered a single destination. While Jeju is considered the favorite dive destination in South Korea, Gangneung and Dong Hae are dived more often. Indeed, many dive centers around Seoul offer weekend trips to this destination. Also, it's a privileged location for the open water dives related to different scuba diving courses. The visibility here is normally good. There are a number of wrecks along the coast and the area has abundant marine life. This area is often compared to diving the coast of California USA.

!!! // Please Note: You might have a slight delay before you head back depending on your dive profiles as the route includes mountains. However, the elevations are not that high so the times required is short. So you will likely be passed it by the time you clean your gear, have a meal and get to your mode of transportation. A bus from Seoul only takes three hours and the new bullet train can get you there in just over an hour.

Namhae (Namhaedo) in Gyeongsangnam-do is a very remote location on the southern coast. The island is the fifth largest in Korea, located in the region called Dadohae, meaning "sea of islands" in Korean. Indeed, this area is home to over 76 islands of all sizes, some populated, and most left to nature.

The area includes Dadohaehaesang National Park, which is the largest national park in Korea. It expands across seven coastal areas in the South and West sea. Like Jeju, the water is influenced by the waters from the South China Sea. Divers here will see a healthy environment with abundant marine life. A rare finless Porpoise may be encountered by divers. Namhae is 2 and a half hours by road from either Busan, Gwangju or Daegu. Busan is the nearest airport and rail service.
How to dive South Korea?
You will find a few dive resorts in the popular dive destinations. In fact, if scuba diving is the main focus of your visit, then a stay in one of the dive destinations would be best. However, if your visit includes other activities, you might stay elsewhere and simply join a weekend trip with a dive center in South Korea.
Also, please note that South Korea is not much of a liveaboard destination. In fact, there are no major liveaboards at all it the area.
Best time to dive in South Korea
Diving in South Korea is mostly a summer activity. A small number of dedicated local divers do dive year round but they face serious currents and brutal surface conditions in the late fall and winter. Jeju has a longer dive season as surface conditions are not as bad, but dry suit diving is needed for two-thirds of the year.
Top liveaboards in South Korea according to divers reviews
No liveaboard found
Dive courses
Dive centers in South Korea offer the full range of dive training. However, only a hand full offer training in a language other than Korean.
Scuba Diving conditions
Each of the diving destinations has different levels of visibility so that point will be hard to qualify. In the summer season, the water temperatures in Jeju and Namhae may range between 21ºc to 29ºc in June to August. The east coast destinations will be about 3 degrees lower.
In January the water temperatures in Jeju and Namhae may range between 13ºc to 16ºc, while the east coast destinations will be between 6ºc to 10ºc. The east coast will also have heavy seas during the winter.
Snorkelling in South Korea
Jeju and Namhae have many locations great for snorkeling.
Fishes and Coral
Marine life is plentiful. The southern destinations have a mix of tropical and temperate marine life with both coral and kelp. The east coast is mostly a temperate environment. Still plentiful marine life but more of a rocky substrate.
Diving Safety
If you are planning an upcoming dive trip or travelling to South Korea, it is a really good idea to invest in travel insurance for scuba diving, because you never know what could happen and when you might need it (because accidents do happen!). I recommend this diving insurance as they offer worldwide coverage and focus on providing scuba divers a quality insurance and medical assistance service.
Diving is becoming more popular in South Korea, with peak season diving on the rise. Korean divers are not only diving in their own country but frequently travel to warm water destinations in the winter. Divers with are skilled with dry suit diving will find the diving here very good.
Travel Guide
Now that you know all about the underwater world, you might want to start planning your scuba holiday! Check out our South Korea Travel Review for information about how to get there, activities and excursions, where to stay, and more.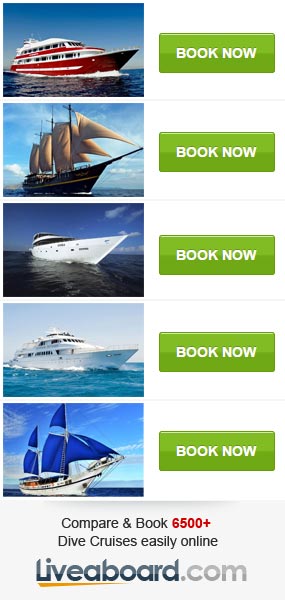 Diving Reviews for this region
Dive spots reviews in South Korea
No dive sites reviews found
Liveaboard Reviews in South Korea
Diving centers in South Korea