If you have dived in Mataking Island before, please share your experiences: Dive spots you would recommend, which Dive Center you used, Fishes & Diving, Visibility, Currents, etc. Please post your comments in the section below, by doing so you will help fellow divers to plan their next trip

Diving in the waters surrounding the Mataking Island , also called Pulau Mataking, in Malaysia is a dream come true for many diving enthusiasts. It is different from other islands in the area due to its almost untouched landscape, its fascinating underwater fauna and flora and the fantastic sandy beaches where sunbathing is a real pleasure.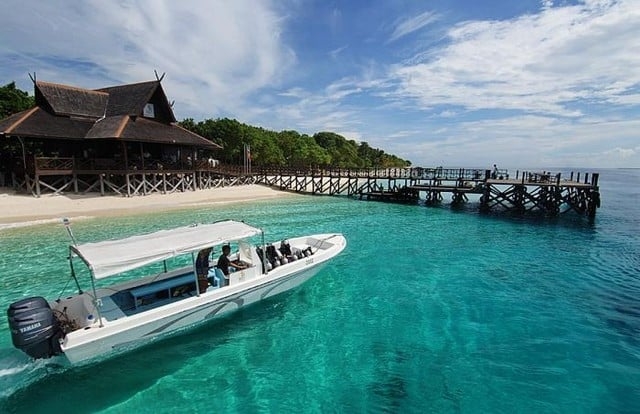 In this page you will find more detailed information about scuba diving in Mataking Island.
Photos Mataking Island
Best Dive Review
Pulau Mataking Diving Review:
Mataking Island has many diving sites that attract both professional and amateur divers each year. While most of all are perfectly suitable for beginners, some (such as North Point) should only be visited by experienced divers.
Divers can see Manta Rays, Eagle Rays or Grey Reef Sharks. Large Green Turtles that are thought to be the biggest in the area are quite common. The macro and muck diving is also very good with great chances of spotting rare critters like Frog Fishes and Nudibranchs. This place is really ideal for quiet and easy night diving ;-).
You can watch these 2 beautiful videos to get a glimpse of the underwater wonders you could experience at Pulau Mataking:
The most popular dive sites are:
Garden Of Eden
The House Reef
The Turtle Playground
Gavin's Playground
The Wreck
Coral Garden
The North Point Of The Island
Hot tip: For something unique, visit the Wreck which is the first underwater post office in the world. The boat was sunk intentionally in 2006 in order to attract many species of reef fish. Divers can actually post letters or postcards from the underwater post office, letters that have to be placed in special waterproof postal bags. You should definitely not miss this place!
Here is a map of Mataking dive sites:
Where to stay?
I usually use this website to book in advance my hotels in Mataking Island as they usually have the lowest rates I find. I like it because it's free to cancel and change the dates.
Best time to dive in Mataking Island
Weather:
The weather is very hard to predict as the pulau is near the equator. Most days are sunny but there can sometimes be rainy weather that lasts around 2 hours at the end of the day.
The climate of the island is equatorial, the temperatures ranging between 28 to 34 degrees Celsius during the day and can drop to approximately 22 degrees Celsius during nighttime. Moreover, the island is not affected by the monsoons. However, the humidity is quite high – but the sea breeze makes it more bearable.
Because of the beauty of the place, people visit the Mataking Island all year long.
The high season is in August.
Between the months of February and November divers can enjoy the best diving conditions.
If you are prefer those months when the island is less busy, you should choose February or July.
Top liveaboards in Mataking Island according to divers reviews
No liveaboard found
Scuba Diving conditions
Water temperature: It ranges between 25-29 degrees Celsius.
Current: The currents are quite strong in some parts of the island. For example, in the North Point, the currents can be very strong.
The visibility is not very good in some areas, but it can go up to 20 m depth or more in some spots.
Snorkelling in Mataking Island
The magical underwater life makes snorkeling a must if you visit Mataking. This activity is suitable even for beginners and is easy from the beach as the reef is just 20m away.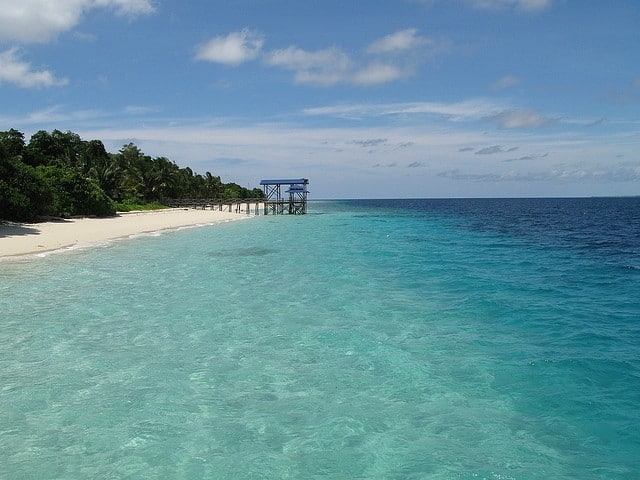 Diving Safety
If you are planning an upcoming dive trip or travelling to Mataking Island, it is a really good idea to invest in travel insurance for scuba diving, because you never know what could happen and when you might need it (because accidents do happen!). I recommend this diving insurance as they offer worldwide coverage and focus on providing scuba divers a quality insurance and medical assistance service.
Thank you to Gregg for the review about Mataking Island.
Travel Guide
Now that you know all about the underwater world, you might want to start planning your scuba holiday! Check out our Mataking Island Travel Review for information about how to get there, activities and excursions, where to stay, and more.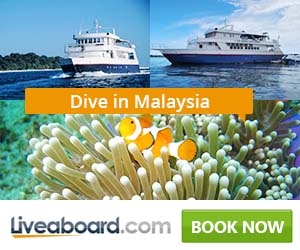 Diving Reviews for this region
Dive spots reviews in Mataking Island
No dive sites reviews found
Liveaboard Reviews in Mataking Island
Diving centers in Mataking Island