If you have dived in Tanzania before, please share your experiences: Dive spots you would recommend, which Dive Center you used, Fishes & Diving, Visibility, Currents, etc. Please post your comments in the section below, by doing so you will help fellow divers to plan their next trip


Tanzania is best known for the Serengeti National Park with the annual animal migration and for Mount Kilimanjaro, the highest mountain in Africa. It is, however, a destination with outstanding scuba diving sites. Indeed, we are talking about the Zanzibar Archipelago, which is the primary scuba diving destination in Tanzania.
The islands offer perfect diving conditions, healthy coral reefs, and a vast array of marine life. In addition to Zanzibar, the country's coastline also offers great dive destinations. In fact, much of Tanzania's 1424 kilometers coastline falls in the Indian Ocean, leading to even more present and future dive destinations!
In this page you will find more detailed information about scuba diving in Tanzania.
Best Dive Review
There are many different destinations within Tanzania with great scuba diving, so let's fo through a few!
Unguja (aka Zanzibar): The Zanzibar archipelago is located off the coast of the country, about 45 kilometers from Dar es Salaam. There are two main islands, Zanzibar (Unguja) and Pemba Island, plus over 40 smaller islands that are mostly unsettled. The majority of the scuba diving is around Unguja island or, those that are close by.
Pemba Island is the other main island of the Zanzibar Archipelago. While you could not call Unguja an urban area, Pemba Island is even less developed. The diving is nevertheless, well worth the extra effort. It should be noted to be careful that you do not confuse Pemba Island in Zanzibar with Pemba a city in Mozambique as they are both diving destinations!
Mafia Island is in the southern end of the Zanzibar archipelago about 200 kilometers from Unguja. Thus, you will definitely come across references to a "Mafia Archipelago" in your search as some people tend to separate it from Zanzibar. So, this said archipelago has five islands – Mafia, Jibondo, Juani, Chole, and Bwejuu. Also, note that much of the area around Mafia are included in the Rufiji Mafia Island Marine Reserve. Mafia Island is a lesser-known tourism destination so the accommodations are few and quite simple. Finally, it's a pristine area where you will dive in an undisturbed environment.
Lake Tanganyika is a dive destination for those who want something different. The lake is the border of four countries: Tanzania (46% of the lake belongs to Tanzania), Democratic Republic of the Congo (DRC)(owns 40% of the lake), Burundi, and Zambia. Lake Tanganyika is 673 kilometers (418 miles) long, which makes it the world's longest freshwater lake.  Plus, the lake is considered to be the second oldest lake in the world. Thanks to its age and ecological isolation it's home to an exceptional number of endemic fish. There are 300 fish species identified in the lake and 95 % of them are endemic (only found in that lake).
How to dive Tanzania?
The best way to dive in Tanzania will likely be from local dive centers of the destination of your choice. In fact, there's no liveaboard industry developed in the area so far, and the travel time between destinations makes visiting more than one place a challenge. Thus, divers looking to select a dive destination should also look at what other activities they may enjoy. No trip to Africa will be complete without a safari so you should take that into consideration while you make your plans.
Best time to dive in Tanzania
Tanzania is a year-round diving destination. The diving is best in March and from October to November. During these months, the visibility is the best and the weather is warm.
At the opposite, the months of April and May are the peak rainy season and considered as not having optimal diving conditions. Still, if you are looking at these dates and want to go for a dive, you should know that sea conditions and visibility are still very good.
Moreover, the trade winds are to be taken into consideration as they play a role in Tanzania's climate. First, Kusi, the wind from the South, happens from June to September and may bring rough seas. Also, many dive centers warn that wind conditions in August may lead to canceling diving and dive only in the morning.
Secondly, Kaskazi, namely the wind from the North, happens from December to February. Many dive centers have the same cancellation warning for the months of December and January. However, these two months are also considered the best time to dive with whale sharks and are the busiest for dive centers.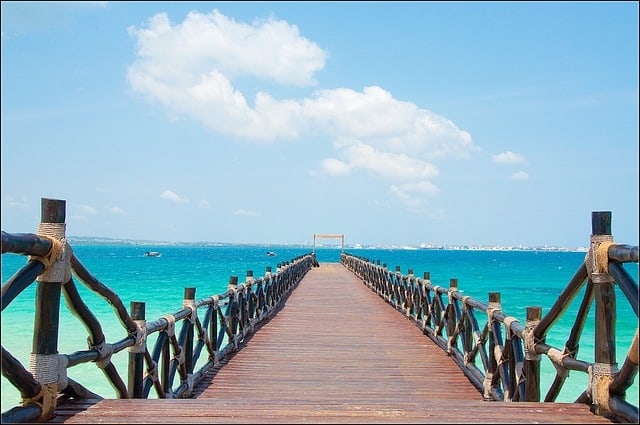 Top liveaboards in Tanzania according to divers reviews
No liveaboard found
Dive courses
You will find most of the warm water scuba diving courses to be available in Tanzania. The country is actually a great location to learn to dive. Also, drift dives and deep dives are very common so if you do not have these certifications, consider getting them. Plus, underwater photographers will find outstanding conditions, so if you are not an underwater photographer, that's a great opportunity to learn.
Scuba Diving conditions
Diving conditions vary only a little over the course of the year. Indeed, you can expect water temperatures to be between 25°C and 30°C all year round.
Visibility is often better than 30 meters and, even in worst conditions, should not drop below 20 meters. That being said, the wind causing choppy seas on the surface can be a concern. Also, many dive sites have a current that can rapidly change. Thus, it is best to dive with an experienced guide who understands currents and tides.
Snorkelling in Tanzania
Zanzibar has some of the best snorkeling in the world. Many of the small islands of the archipelago have shallow reefs that are perfect for snorkeling.
Fishes and Coral
The warm water current flowing from the north and the nearby continental shelf create a unique marine environment. Thus, these conditions allow a wide range of marine life to live in the area, and feed the coral. The cold and nutrient-rich water from the deep brings nutrient to areas along the shelve.
Moreover, pelagic species come from the deep to feed, resulting in a great biodiversity around the reefs! Indeed, it's pretty much every Indian Ocean species that you might encounter in the waters of Tanzania. Numerous types of whales including sperm whales and humpback whales migrate to the area. Also, sharks are found in abundance including whale sharks. Marine mammals and turtles are also common, just like many game fish.
Diving Safety
If you are planning an upcoming dive trip or travelling to Tanzania, it is a really good idea to invest in travel insurance for scuba diving, because you never know what could happen and when you might need it (because accidents do happen!). I recommend this diving insurance as they offer worldwide coverage and focus on providing scuba divers a quality insurance and medical assistance service.
Tanzania is diving at its very best. From the drift dives along some of the offshore islands to diving the longest lake in the world, there is something new and exciting for every diver.
Photos Tanzania
Travel Guide
Now that you know all about the underwater world, you might want to start planning your scuba holiday! Check out our Tanzania Travel Review for information about how to get there, activities and excursions, where to stay, and more.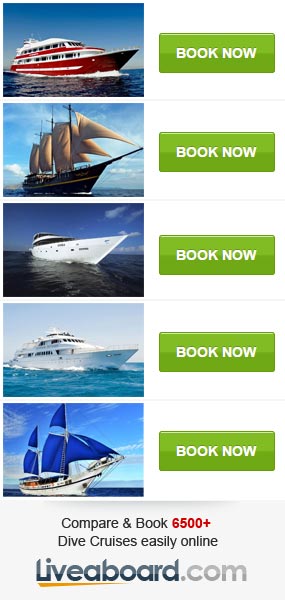 Diving Reviews for this region
Dive spots reviews in Tanzania
No dive sites reviews found
Liveaboard Reviews in Tanzania
Diving centers in Tanzania