If you have dived in Subic Bay before, please share your experiences: Dive spots you would recommend, which Dive Center you used, Fishes & Diving, Visibility, Currents, etc. Please post your comments in the section below, by doing so you will help fellow divers to plan their next trip

Subic Bay, Zambales, is located about 100 km north/north-east of Manila in the Philippines making it a easily accessible location for both people residing in the National Capital Region (NCR) and travelers passing thru.
Most of the wrecks here were sunk during World War II, yet the oldest known dive site within the bay is the resting place for a steam powered galleon sunk during the Spanish-American War back in 1898, the San Quentin.
Subic Bay is the home for more than 10 wreck-sites and a number of reef-sites suitable for both beginners and more advance divers, with the USS New York as it's flagship. This 117 meter long steam-powered armored cruiser is one of the most popular dive sites within the bay offering a wide range of possibilities for both recreational- and technical divers.
The marine-life within the bay is diverse and you are likely to spot schools of both Jack's and Tuna's, Bluespotted Stingray, Octopus, Shark, Lionfish, Stonefish, Cuttlefish, Remora, Puffer's and a wide variety of Coral fish.
In this page you will find more detailed information about scuba diving in Subic Bay.
Photos Subic Bay
Best Dive Review
Subic Bay caters for all different experience levels with sites suitable for both Discover Scuba sessions, brief wreck penetration and more advance Technical Diving.
Most wrecks are easily accessed located at an average depth of about 15-20 meters, accommodating the less experienced diver. For more advance divers many of the dive centers within the bay offer both NITROX and TRIMAX sessions, diving on wrecks located at as deep as 30-50 meters.
Diving in Subic Bay gives you good possibilities for growth as a diver with divemaster too.
Diving with wales and dolphins can be experienced within the facilities of Ocean Adventure. They have daily shows making this a great place to bring your family and kids. For more information visit their website.
Wreck sites:
USS New York, L.S.T. (Landing Ship Tank), L.C.U. (Landing Craft Utility), Japanes Patrol Boat, El Capitan (USS Majaba), San Quentin, F4-Phantom, The Barges, Nikko Maru, Seian Maru and Oryoku Maru.
Where to stay?
I usually use this website to book in advance my hotels in Subic Bay, Philippines as they usually have the lowest rates I find. I like it because it's free to cancel and change the dates.
Best time to dive in Subic Bay
The best time to dive in Subic Bay is February-May with visibility sometimes above 30 meters at some of the sites.
Visibility varies with weather and tides and can sometimes be as low as a couple of meters. Most of the dive sites are located within a 10-20 minutes boat-ride from any of the well established dive centers and you're likely to visit up to three wreck-sites in a day. Having said that most of the wrecks should be visited more than once in order to get the most out of your Subic Bay diving experience!
Water temperature averages between 27-29 degrees Celsius.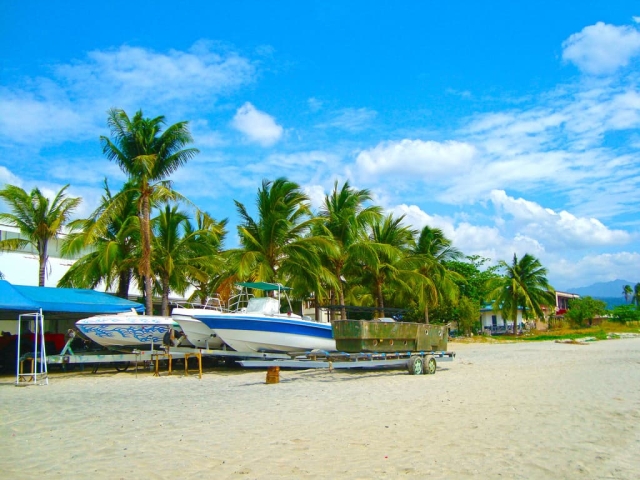 Top liveaboards in Philippines according to divers reviews
Scuba Diving conditions
Dive conditions are generally fair throughout the whole bay with currents ranging from mild to none existent, making Subic Bay a great location for both beginners and more advance divers.
Visibility varies from site to site but is generally better at the reef sites, The Barges, Canyons Reef, Nabasan Reef and Runway Reef. In general visibility is best during March to May but can vary from day to day. Sites like USS New York and other wreck sites located deep inside the bay are usually better to visit during mornings with visibility ranging from 10-20 meters but sometimes as low as 5-7 meters. The visibility range at a specific dive site can sometimes changed dramatically from one day to another, its therefor recommended to visit each wreck site multiple times during your stay in Subic Bay.
Snorkelling in Subic Bay
There are plenty of fun snorkeling sites within the bay and there is always someone willing to take you out. Most of the resorts and dive centers offer rental equipment in case you don't have your own gear.
Diving Safety
If you are planning an upcoming dive trip or travelling to Subic Bay, it is a really good idea to invest in travel insurance for scuba diving, because you never know what could happen and when you might need it (because accidents do happen!). I recommend this diving insurance as they offer worldwide coverage and focus on providing scuba divers a quality insurance and medical assistance service.
Thank you to Daniel Hogberg from El Coral Reef Dive Center in Subic Bay for his great review.
Travel Guide
Now that you know all about the underwater world, you might want to start planning your scuba holiday! Check out our Subic Bay Travel Review for information about how to get there, activities and excursions, where to stay, and more.

Diving Reviews for this region
Dive spots reviews in Philippines
Liveaboard Reviews in Philippines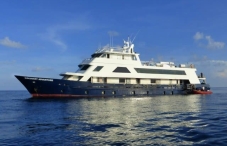 The MV Discovery Adventure is a liveaboa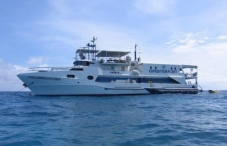 The Stella Maris Explorer is a 36 meters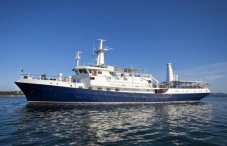 MV Discovery Palawan is one of the titul
Diving centers in Philippines