If you have dived in Puerto Galera before, please share your experiences: Dive spots you would recommend, which Dive Center you used, Fishes & Diving, Visibility, Currents, etc. Please post your comments in the section below, by doing so you will help fellow divers to plan their next trip

Scuba Diving in Puerto Galera is fast becoming a big industry! It is actually one the main destinations in the Philippines for Scuba Diving. There are about 30 dive centres around Sabang Beach and White Beach! Many of the resorts also have dedicated dive shops attached to them for your convenience.
Being a Marine Sanctuary, the scuba diving is fantastic with a great marine life as well as fine hard and soft coral. You can see for example Whitetip Reef Sharks at Shark Cave spot, or big Pelagic Fishes or Blacktip Reef Sharks at Talipan Reef.
It also makes a great place for night diving and macro underwater photography, for example at the spot called Coral Garden where you can find many species of Nudibranchs, Frogfishes and Ghost Pipefishes.
Most of the dive sites are located in the Verde Island passage where there is generally strong currents and clear water. This therefore offers great opportunities for interesting drift dives along the deep walls.
Most of the dive sites are found just in front of Sabang Beach and accessible via a 5 min boat ride. There are also interesting small wrecks that have been sunk intentionally as well as a Japanese World War II patrol boat.
Puerto Galera is also a great place to get your Padi Open Water as there are easy spots to explore. There are also several places where you can learn Technical Diving.
You can also explore this underwater world on a Liveaboard trip that generally combines several islands. I usually use this website to book in advance my Liveaboards in the Philippines as they usually have the lowest rates I find. I like it because they have an easy booking system.
In this page you will find more detailed information about scuba diving in Puerto Galera.
Where to stay?
I usually use this website to book in advance my hotels in Puerto Galera as they usually have the lowest rates I find. I like it because it's free to cancel and change the dates.
Best time to dive in Puerto Galera
It is possible to dive all year round in Puerto Galera.
The best time to dive is from April to September. During this period you will enjoy great visibility, good sea conditions and warm water ;-).
During Winter and especially in December, the water temperature is much colder with minimum around 23°C on certain dive sites.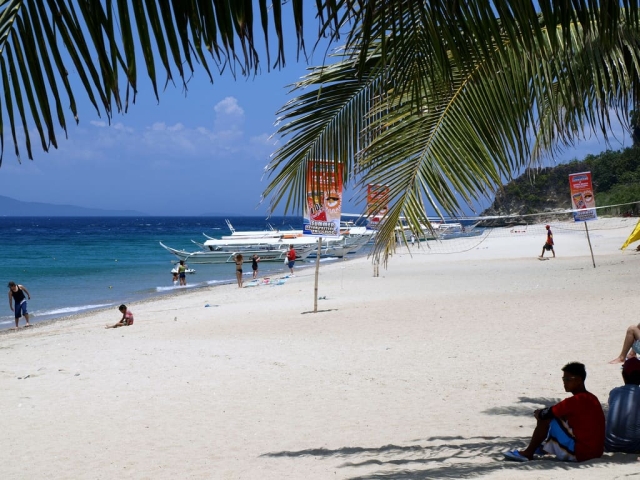 Top liveaboards in Puerto Galera according to divers reviews
Scuba Diving conditions
The conditions on many dive sites are pretty easy and therefore ideal to learn scuba diving. However, there can be very strong currents and Puerto Galera is famous for its Drift Dives along the beautiful walls!
Water Temperature: from 23°C in December below the thermo cline to 29°C during Summer.
Currents: Gentle in most of the local dive sites ideal for training. It can however be fierce in the straits in the channels between the Islands.
Visibility: The visibility ranges from 10m to 30m depending on the season and the tide.
Snorkelling in Puerto Galera
The most popular snorkelling spot is the Coral Garden where you can observe colourful coral and a teeming reef life in shallow water. This spot is also great for beginner divers.
You can rent a boat and go on a snorkelling day tour on many of the beautiful surrounding islands too.
Photo credit: http://www.flickr.com/photos/acullador/2554966637/
Diving Safety
If you are planning an upcoming dive trip or travelling to Puerto Galera, it is a really good idea to invest in travel insurance for scuba diving, because you never know what could happen and when you might need it (because accidents do happen!). I recommend this diving insurance as they offer worldwide coverage and focus on providing scuba divers a quality insurance and medical assistance service.
Photos Puerto Galera
Travel Guide
Now that you know all about the underwater world, you might want to start planning your scuba holiday! Check out our Puerto Galera Travel Review for information about how to get there, activities and excursions, where to stay, and more.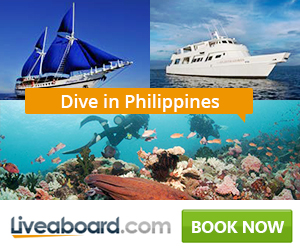 Diving Reviews for this region
Dive spots reviews in Puerto Galera
No dive sites reviews found
Liveaboard Reviews in Puerto Galera
Diving centers in Puerto Galera