If you have dived in Yap & Chuuk (Truk) before, please share your experiences: Dive spots you would recommend, which Dive Center you used, Fishes & Diving, Visibility, Currents, etc. Please post your comments in the section below, by doing so you will help fellow divers to plan their next trip

Mention the Federated States of Micronesia (FSM) and most people will scratch their heads and ask what is that. Scuba divers are more likely respond with a smile and a far away look. They know that the Federated States of Micronesia (FSM) is made up of four independent countries: Yap, Chuuk, Pohnpei and Kosrae. They also know that Yap and Chuuk are the home of some of the best diving on the planet. These are destinations that see few tourist, have no large scale tourism infrastructure and the visitors that do come are mostly scuba divers.
Yap gain fame because of the large numbers of Manta Rays that are in the area. It is not a single site show, rays and sharks are found at most of the dive sites, which are pristine and full with marine life.
Chuuk, also known as Truk, was a Japanese stronghold during WWII. In February 1944, the American Task Force launched 'Operation Hailstone', its goal was to destroy the ships, both military and merchant. It took just hours to obtain air superiority and in 36 hours, the task was done. Over 40 ships are now dive sites in Truk Lagoon.
In this page you will find more detailed information about scuba diving in Yap & Chuuk (Truk).
Photos Yap & Chuuk (Truk)
Best Dive Review
Between the two major diving destinations there are over a hundred excellent dive sites. Let's start with Yap, which is best known for it's Manta Ray diving. You will find great dives on shallow reefs, wall dives even double walls, drift sites and caverns. In total, there are about 50 dive sites around Yap. Since there are only about 100 hotel rooms on the island, it's much likely that your dive boat will be the only one on a dive site at the time you dive it.
Ray Divers, a dive center, located at the Manta Ray Bay Resort even has exploratory dives at potential dive site never explored before. Maybe they will let you name the site!
The video below gives you a quick glance of scuba diving in Yap, Micronesia.
Manta Ray Bay: This name is given to a lagoon between the islands of Yap, Rumung and Maap. For a portion of the year, there is a high concentration of Manta Rays here. The Mi'L channel is the opening in the reef leading into the lagoon. Depending on tide conditions this can be a calm water dive or one with strong currents. During strong currents you can find currents running in different directions at different depths. Manta ridge is one feature within the channel. Going across the channel at about 9 meters deep is a coral ridge. Along this ridge is a number of cleaning stations which attracts the Manta Rays and other pelagic.
Valley of the Rays: When the trade winds change and the east coast become calm, many of the Rays in Manta Ray Bay migrate to the east coast. Like the Mi'L channel, the Valley of the Rays is a channel leading into a lagoon and has cleaning stations. The Manta Rays come in from the deep to be cleaned. When there is no current this dive can be done from one of the buoys and returned to the same one. When the current is running it is done as a drift dive. Divers are dropped off at the up current buoy and picked up at the down current one.
Yap Corner: This site is often compared to Palau's Blue Corner, which is considered one of the top ten dive sites in the world. The top of the reef sits at only 6 meters and the wall drops to over 100 meters. Oceanic Grey Sharks and White Tip Sharks come up from the deep to cruise the wall and reef looking for snacks. Schools of Eagle Rays and Barracuda are also found here. A mild to strong current can be found here at times making for a high energy dive.
Chuuk Lagoon, formerly known as Truk Lagoon,  also has a wide assortment of dive sites, however, these are primarily wrecks both ship wrecks and aircraft. Chuuk Lagoon is said to have as many as 60 dive sites. While the area has been extensively surveyed, new discoveries still happen from time to time.
There is little or no current within the lagoon and dive sites are available for divers of all ability levels. Many of the wrecks are only available to deep technical divers. Some of the wrecks can be done from daily boats, liveaboards, such as the Truk Master, can reach other dive sites.
San Francisco Maru: This is perhaps the most famous of the dive sites in Truk Lagoon, even being too deep for many divers. The San Francisco Maru sits at 210 feet (64 m) with her the deck at 140 feet (42 m). She is upright with three Type-95 light tanks still on her deck. Experienced divers can enter the holds which still contains her cargo including intact trucks, aircraft parts and other supplies.
I-169 Shinohara Submarine: The I-169 was one of the submarines that was a part of the attack on Pearl Harbor. Later in the war she was converted to carry supplies. In order to avoid a reported air raid, they dived to the bottom of the lagoon about 43 meters down, but the ventilation ports were not all closed and sections of the submarine flooded. The submarine was unable to surface and the crew died. The shallowest part of this dive site is 27 meters and the deepest is 43 meters.
Fujikawa Maru: Built as a passenger/cargo liner in 1938, she was converted into an armed merchant ship by the Japanese Navy. She had arrived at Truk just shortly before Operation Hailstorm. This dive site starts at just 9 meters with the maximum depth of 37 meters.
How to dive Yap & Chuuk (Truk)?
The tourism in Yap is mostly geared towards scuba diving. However, some tourist visit the island for cultural reasons, or to enjoy the outdoor adventures. That being said, as the majority of tourists are scuba divers, it has lead to many partnerships between dive centers and hotels. Yap has only a limited number of hotels, and no Bed and Breakfast industry. We think the best approach would be to select your dive operator first and then the accommodation affiliated with them.
As for Chuuk, it's tourism industry is clearly scuba diving. In fact, there really are no strong draw for other tourists. Most likely your stay on Chuuk will be at a dive resort. Chuuk does have some liveaboards that travel the Chuuk Lagoon, the Thorfinn and the Truk Master for example. Given the area over which the dive sites are scattered, a liveaboard may be your best choice.
Best time to dive in Yap & Chuuk (Truk)
You can dive year-round in Micronesia as the temperatures vary little. Plus,  visibility is fairly consistent year-round and rain is only intermittent. The rainy season in Micronesia goes from April to December while the dry season extends from December to April.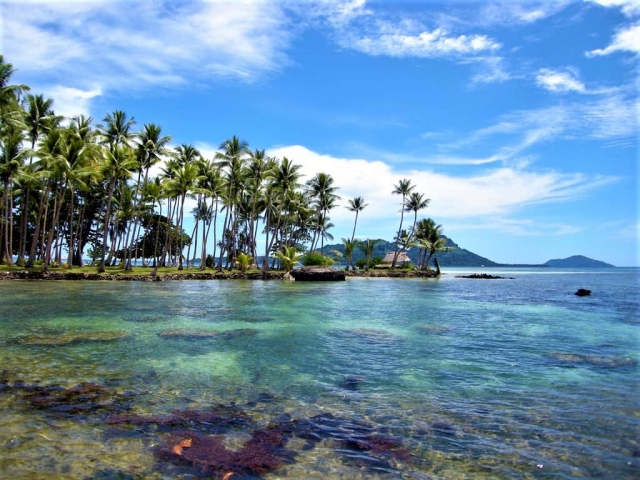 Top liveaboards in Micronesia & Truk Lagoon & Yap and Chuuk according to divers reviews
Dive courses
A full range of both recreational and technical dive training is available. Yap is a great place to learn Nitrox and drift diving if you have not already done so.
If you are going to Chuuk you should be at least Nitrox, deep and wreck diver. If not this is a good place to pick up those skills. It is also great to add tech diving.
Scuba Diving conditions
The scuba diving conditions in Truk Lagoon are fairly consistent year round. Visibility is generally around 12-18 meters. It can exceed 24 meters during the dry months.
As for Yap, the scuba diving conditions vary accordingly with the trade winds.
From November to May, the wind is from the northeast. This makes the sea conditions too rough on the east side to dive. However, the west and southern sides are calm.
In June, after the winds shift, the east side dive sites are available. Visibility on the dive sites are generally over 30 meters and water temperatures hover around 28

°C

.
Snorkelling in Yap & Chuuk (Truk)
Yap has a shallow reef around it, but it's not recommended to head in the sea from shore are conditions are often difficult. Even on calmer days, snorkelers should rather hop on a dive boat and, along with divers, discover some of the best dive sites of Micronesia.
Indeed, as the visibility is great almost on every site, snorkelers will enjoy their time. The Manta Ridge and Mi'L channel, mentioned above, are great for snorkelers.
Now, in the Chuuk / Truk Lagoon, most dive sites are somewhat distant and deep so not suitable for snorkeling. That being said, there are about 15 wrecks shallow enough for snorkelers to explore from the surface.
Fishes and Coral
Diving at Yap is about the marine life, and a lot about the Manta Rays! Indeed, even though the coral reefs are outstanding,  they are often overshadowed by the marine life. Some dive sites are saturated with Manta Rays and daily sightings are frequent. Plus, encounters with Eagle rays as well as different species of sharks are also common.
Diving Safety
If you are planning an upcoming dive trip or travelling to Yap & Chuuk (Truk), it is a really good idea to invest in travel insurance for scuba diving, because you never know what could happen and when you might need it (because accidents do happen!). I recommend this diving insurance as they offer worldwide coverage and focus on providing scuba divers a quality insurance and medical assistance service.
To sum this up, it's important to realize that the people living on the islands forming the Federated States of Micronesia have a simple life and are quite connected to their environnement. Indeed, their footprint is light, not impacting the beautiful nature and ocean surrounding them. Needless to say that the same environmentally conscious attitude is expected from visiting scuba divers and snorkelers. Plus, divers going to either Yap or Chuuk will notice that the tourism industry is dedicated to responsible scuba diving. It's nothing like the fake trappings or diver's factories found in many other highly touristy destinations.
Travel Guide
Now that you know all about the underwater world, you might want to start planning your scuba holiday! Check out our Yap & Chuuk (Truk) Travel Review for information about how to get there, activities and excursions, where to stay, and more.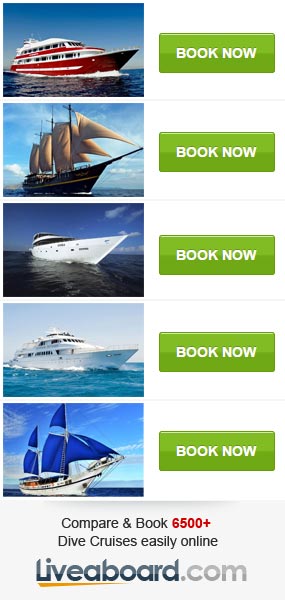 Diving Reviews for this region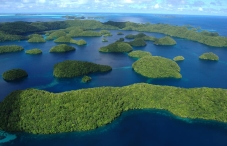 Palau is within the coral triangle and is one of the "Seven Underseas Wonders of the World".
Dive spots reviews in Micronesia & Truk Lagoon & Yap and Chuuk
No dive sites reviews found
Liveaboard Reviews in Micronesia & Truk Lagoon & Yap and Chuuk
Diving centers in Micronesia & Truk Lagoon & Yap and Chuuk