Sea life
Very interesting sea life
Visiblity
Good visibility: 10->20m
Level Advanced Divers
Dive depth Normal diving depth, 10-25m
The Okikawa Maru is the largest wreck of the Coron Bay in the Philippines. It is a former civilian Tanker that was sunk in 1944 during World War II by an American air raid.
It has been misidentified for several years with the Taiei Maru also sunk in the area but by a submarine. The Okikawa Maru is 160m long and you will need at least 2 dives to totally explore it!
The Shipwreck now lies upright 26m deep but the main deck is around 12m deep making a shallow and easy wreck dive if you stay outside of the wreck! However there are many deep penetrations possible especially to the engine room by the propeller shaft! There are also several spectacular swim-through especially at the bow that has been blasted by the bomb.
The Marine Life is pretty and you can usually spot Groupers and Sweetlips around the Okikawa Maru. Lionfishes and Nudibranchs are common too. All around the hull there is nice hard and soft Coral and Sponges.
This wreck is great for beginners, however the current can sometimes be strong so you should be careful. Also visibility is sometimes as low as 5m but you can expect 15m with the right tide. It takes about 10min by speed boat from Coron Resorts to reach this dive site.
Most people are here for
Wreck Diving
.
You can dive Okikawa Maru all year long. Access: from the Shore. See the map of Okikawa Maru on the right for the exact location.
Fishes you may spot while diving Okikawa Maru
Grouper

Lion Fish

Sweet Lip
... and more fishes & sea life, Soldierfish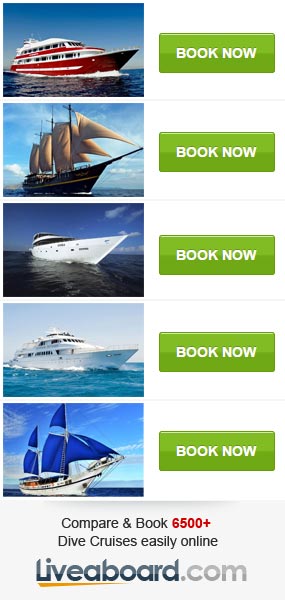 Photos
previous
Lion Fish swimming in crystal clear water

Photo by Agnes Tjandranegara

Sweet Lip Fish

Photo by Matthieu Billaud

Orange Lion Fish

Photo by Agnes Tjandranegara

Sweet Lip Fishes

Photo by Matthieu Billaud

Two Lion Fish Swimming Blue Ocean

Photo by Agnes Tjandranegara

Two Lion Fish

Photo by Agnes Tjandranegara

Lion Fish Resting Sea Floor

Grouper Resting

Photo by Agnes Tjandranegara
next
Diving Reviews for this region
Dive spots reviews in
No dive sites reviews found