If you have been to Eastern Canada before, please share your experiences, ideas and feedback (Hotel, Excursions, General Feeling,…) in the comments section below, by doing so you will help fellow travellers to plan their next trip

The eastern portion of Canada offers many wonders to the visiting tourist especially in 5 of the easternmost provinces of the country. First, there are the Maritime provinces which include New Brunswick, Nova Scotia, and Prince Edward Island. Then comes the province of Quebec, which is mostly french-speaking, and the province of Ontario. These provinces not only have mega cities, they also have isolated and remote wilderness.
In this page you will find practical information to plan a scuba diving trip to Eastern Canada:
Eastern Canada Photos
Where to stay?
The three major cities each deserves some of your time while visiting this part of Canada.
Montréal: Located on an island in the Saint Lawrence River, this is the second largest municipality in Canada behind Toronto. The city's architecture has a strong European influence.
Toronto: The municipality is located at the western side of Lake Ontario and is the most populated of all of Canada.
Quebec City: Quebec city is a quaint place to visit, with a charm similar to Paris.
Moreover, the Maritime provinces have some outstanding features that traveler's should discover. Small fishing villages are the witnesses of the first settlements in Canada and are lovely to visit. People are nice, the culture is very much alive and nothing like in the big cities and the food is great! Cape Breton and St-Andrews-by-the Sea are only examples of charming places to visit.
Activities and excursions in Eastern Canada
There are many things to do and places to see in this part of Canada. Here are a few examples:
The Niagara Falls, which flow in from the Niagara River and form a portion of the boundary between Ontario, Canada, and the state of New York, USA. Niagara Falls is, in fact, three separate falls: Horseshoe Falls, the American Falls and the Bridal Veil Falls, separated by islands.
Cruise the Saint Lawrence River and its extension, the Saint Lawrence Seaway, that connects the Great Lakes with the Atlantic Ocean.
Visit Historical Kingston, which is a small city with a rich history. Located near the headwaters of the Saint Lawrence River is has a fascinating history impacting British, Canadian and US history.
Old Quebec: Dating to the 17th century, Old Quebec is rich in historic landmarks and museums. Upper Town contains the 1800s Citadelle fort, the grand Chateau Frontenac hotel and "Terrasse Dufferin", a wide boardwalk overlooking the city. A funicular connects to Lower Town and the Quartier Petit Champlain, with a 1688 stone church, Place Royale square and charming boutiques on Rue du Petit Champlain.
Montréal: Known as "Canada's Cultural Capital", Montréal is a unique city blending the French influence with that of the British heritage.
Best time to visit Eastern Canada
Generally the summer is the best time to visit this part of Canada, so between June and September. However, the fall foliage is well worth a trip, especially in October when the colors are at their best and the snow hasn't fallen yet. The mountains that are great for skiing in winter are stunning to hike in the summer and even into autumn! Plus, there's many lakes and rivers, great for some boating and water fun! 
As for the winters, they are cold but also beautiful to many! The mountain areas are away from the major cities and are great for alpine skiing. There are over 100 ski resorts within Ontario and Quebec Provinces.
Health and Safety
Canada has an outstanding universal healthcare system and the quality of care is very high. It is, however, very expensive for travelers and everyone who does not qualify for the universal health care. Make sure you have a proper travel insurance and you will be fine.
On safety issues, Canada is in the top ten for safest countries in the world. Still, you should take normal precautions.
If you are planning an upcoming dive trip or travelling to Eastern Canada, it is a really good idea to invest in travel insurance for scuba diving, because you never know what could happen and when you might need it (because accidents do happen!). I recommend this diving insurance as they offer worldwide coverage and focus on providing scuba divers a quality insurance and medical assistance service.
Where is Eastern Canada located in the world?
Canada is located at the north portion of North America and its only land neighbor is the United States. The widest point in Canada is 3,402 miles (5,475 km) from Cape Spear, Newfoundland to the northwest of Yukon's border with Alaska. The longest north/ south distance is 2,897 miles (4,662 km) from the far-northern edge of Ellesmere Island, directly south to Middle Island in Lake Erie, Ontario. Also, the eastern provinces are the most populated.
How to get to Eastern Canada?
There are twelve international airports in Canada with 9 international airports in the Eastern provinces.
Gander International Airport (YQX), Newfoundland and Labrador
Greater Moncton Roméo LeBlanc International Airport (YQM) New Brunswick
Halifax Stanfield International Airport(YHZ) Nova Scotia
Hamilton/John C. Munro International Airport (YHM) Hamilton, Ontario (serves Toronto)
Montréal-Pierre Elliott Trudeau International Airport (YUL) Montreal, Quebec
Ottawa MacDonald-Cartier International Airport( YOW) Ottawa, Ontario
Québec/Jean Lesage International Airport( YQB) Quebec City, Quebec
St. John's International Airport( YYT) St. John's, Newfoundland and Labrador
Toronto Pearson International Airport (YYZ) Toronto, Ontario
If you are flying into or from the United States, you should be aware that three airports:Toronto Pearson International Airport, Québec/Jean Lesage International Airport and Montréal-Pierre Elliott Trudeau International Airport have US pre-clearance. This means that passengers leaving Canada for a US destination clear US border formalities at the Canadian airport before boarding the plane. This allows airlines to fly into airports in the US that are not considered international airports. These flights are considered trans-border flights, separate from domestic flights and international flights.
The Toronto and Montréal airports are the busiest and both offer year-round non-stop flights almost worldwide. Montréal-Pierre Elliott Trudeau International Airport has 42 airlines serving it  and Toronto Pearson International Airport has 51 plus another 9 that are code shared flights.
Do I need a visa for Eastern Canada?
All travelers to Canada will need a valid passport. Also, U.S. citizens traveling between Canada and the United States by land or sea may present a valid WHTI-compliant document.
Anyone with a criminal record (including misdemeanors or alcohol-related driving offenses) may not be able to enter Canada without first obtaining an approval for rehabilitation well in advance of any planned travel.
Canada has a visa exemption program. Nationals of countries that are exempt will need an Electronic Travel Authorization (eTA) to board their flight to Canada. However, these travelers do not need an eTA if entering by land or sea – for instance driving from the U.S. or coming by bus, train, or boat, including cruise ship.
Our advice remains to check all visa information directly with the relevant authority, in this case the Canadian Government's webpage.
Getting Around
Getting around the major cities is fairly easy as each has a modern transportation system. Indeed, the public transportation system is the best way to get around in many cases, even better than driving sometimes as large cities have heavy traffic. Plus, note that Google maps show the transit systems, just like some specific local transit apps. For those times when they are not convenient there are taxi service as well as ride share services.
Between cities, you can travel by car, bus, rail or plane. Simply be aware that distances are often quite important and time consuming in Canada for the traveler used to Europe for example! Here are some of the transportation companies running along the Eastern provinces:
Via Rail Canada
Orleans Express – long distance bus
Air Canada
West Jet
To get to the Maritime Provinces it is best to fly to one destination and use ferry services between islands. The Maritime Provinces are also popular destinations for cruise ships from the northeast United States and Quebec Province.
Canada is a low key tourist destination. The cultural aspects of the nation especially the eastern provinces is surprising. Plus, the outdoorsy traveler will love the opportunities that are often just out of the range of the cities. Lakes, mountains and rivers are stunning during all four seasons an allow plenty of activities!
Scuba diving
You will find all information about sea life, best time to visit, top dive spots, etc. in our review: Eastern Canada Diving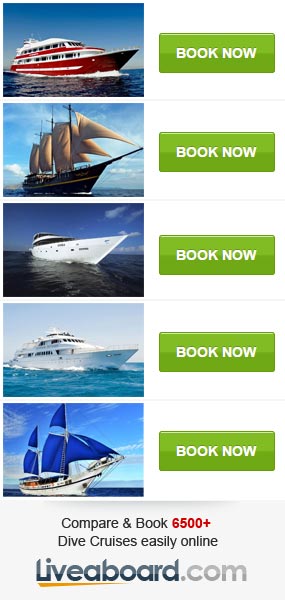 Diving Reviews for this region
The Best Temperate Water Diving in the World.
Liveaboard Reviews in Canada
Cruise ship Reviews in Canada