If you have been to Iceland before, please share your experiences, ideas and feedback (Hotel, Excursions, General Feeling,…) in the comments section below, by doing so you will help fellow travellers to plan their next trip

"The Land of Fire and Ice"
Iceland is home to some of the largest glaciers in Europe, and some of the world's most active volcanoes. Iceland is not only ice, the summer days and nice and warm. Also, the winters are mild, sometimes similar to New York's winter along the coast, but going closer to arctic conditions in the highlands.
Iceland is also the land of light and darkness. Summer days that never really get dark are offset by short winter days with only a few hours of daylight. You really do not know what to expect until you see it.
In this page you will find practical information to plan a scuba diving trip to Iceland:
Iceland Photos
Where to stay?
Iceland is an island of nature and beauty. It is rugged and in many places isolated. There are 8 different geological regions in Iceland. Each of these regions has something different.
Reykjavík is the most important tourism destinations. The downtown Reykjavík often called 101 after their postal code, is the area where most of the restaurants, pubs, and shopping are located. During the day it has a café-culture, people will drop into a café for a hot drink, some friendly conversations and catch up with their emails with the free WIFI.Near this area is also the waterfront only a few minutes walk away. Most people will find that most of the activities are a short walk from their hotel. As you travel around the city you will see steam rising, these are some of the steam wells that are used to produce electricity for the city. Also, the steam is piped into homes for heating. The return pipes go under the roadways and while cooler than when it left the well is warn enough to keep snow from staying on the roadways in winter.
Reykjanes peninsula is sometimes grouped together with the neighboring Reykjavík and called the southwest region. The Keflavík International airport is located here as is the famous Blue Lagoon. The Blue Lagoon is one of the many natural hot springs in the area. The peninsula also has a location which is one of the world's major plate boundaries, the Mid Atlantic Ridge.
The South is also a heavily visited area. The Golden Circle route, connecting Þingvellir, Gullfoss and Geysir is a major tourist destination especially as a day tour from Reykjavík. The coastline is both rugged and beautiful. You will find glaciers, volcanoes, and waterfalls.
Westfjords, located in the far northwest, they are mostly uninhabited and mostly isolated. Considered a must-see destinations for modern day explorers. They are also the most western portion of Europe.
The east coast is a wonderland of small fishing villages and outdoor adventure. Europe's largest glacier is here as well as majestic waterfalls. Seyðisfjörður is the destination for the Smyril Line ferry from Europe. The spring and summer sees many artists arriving with the backdrop of a 19th-century village. Art and music festivals are also found during the summer.

The West coast is the most geologically diverse regions. No cities here but some small towns isolated from others. The mystical volcano Snæfellsjökull Glacier has inspired artists and poets through the centuries. Indeed, the volcano is one of seven greatest energy centers on Earth. Snæfellsjökull is the setting of Jules Verne's Journey to the center of the Earth.
The north portion of Iceland is not the coldest, even though it's located near the Arctic Circle. Akureyri is the second largest urban area in Iceland.
Highlands (Interior): Once only the home of outlaws, visitors can now explore the area in the summer months. There are limited roads, none of which are passable in the winter and require 4×4 vehicles in the summer.
Activities and excursions in Iceland
While most people consider Iceland a cold place, it is really not in the coastal areas. The country has many activities mostly outdoor that attract people here. Here are a few things to do:
Northern lights: Iceland is one of the best places to see the Northern Lights also called the aurora borealis. Your best chance to see them is in the winter months closest to the new moon. A short drive away from the locations you are staying to get away from light pollution will reward you with a great show. Tours often take you to a national park, There are even tours by boat that take you away for the lights of man to see the lights of nature.
The Golden Circle tour: A tour of the southern region that includes so of the regions natural attractions: Geysir geothermal area, the waterfall Gullfoss, and the UNESCO site Þingvellir National Park
Whale Watching: tour boats will take you out looking for whales!
Scuba diving:  Indeed, there's is great and unique cold water diving in Iceland.
Museums: Reykjavík and most of the towns have a few museums. The culture is a bit different in each region. There are also art museums.
Hot Springs: No trip to Iceland is complete without a visit to one of the hot springs
Ice Caves: The winter is perfect to visit some of the ice cave.
Trekking: during the summer, trekking is very popular.
Best time to visit Iceland
The summer months are the best time to visit. Indeed, while the weather will not be hot, it will be warm enough to wear lightweight clothes in most locations. Of course, visits to glaciers will require heavier clothing. The summer has long hours of sunlight, reaching 24 hours.
The winter time will be more of a personal preference. The coastal areas are not very cold, similar to New York City at the same time of the year. Temperatures may hover around freezing but seldom go below that. This is due to the impact of the Gulf Stream. Inland the temperatures may be significantly lower, dangerously so.
Also, daylight time in winter is very short, as little as 4 hours a day. Plus, part of that will be only dusk-level lighting. The Northern Lights are easy to see at this time of the year.
Many find the period around early November to be a great time. You still have fair temperatures, a good length of the daylight and the possibility of seeing the Northern Lights.
Health and Safety
Iceland has outstanding health programs and universal care for their citizens. Tourist will be granted emergency care as needed. The tourist from the European Economic Area (EEA) countries will have the same insurance benefits as they do in their home country.
The tourist from other countries will have to pay the full amount and be reimbursed by their insurance program. Please note, that citizens from countries that require a visa will be required to obtain medical insurance for authorized insurance providers. Many of those policies will pay directly to the medical facilities.
Iceland has a very low crime rate and normal safety precautions are recommended.
If you are planning an upcoming dive trip or travelling to Iceland, it is a really good idea to invest in travel insurance for scuba diving, because you never know what could happen and when you might need it (because accidents do happen!). I recommend this diving insurance as they offer worldwide coverage and focus on providing scuba divers a quality insurance and medical assistance service.
Where is Iceland located in the world?
Iceland is an island located in the North Atlantic where it meets the Arctic Ocean. Greenland is 290 kilometers (180 mi) to the west and is its closest neighbor. Iceland is a part of Europe, however, the North American and Eurasian tectonic plates are both found in the island nation.
Iceland is the world's 18th largest island and Europe's second-largest island after Great Britain. Iceland has a population of 348,580 and an area of 103,000 km2 (40,000 sq mi). About 2/3's of the population lives in or around the capital Reykjavík.
How to get to Iceland?
Keflavík (KEF), Iceland's largest international airport, is located near the capital city of Reykjavík. Some other small airports like Akureyri, Efilsstaðir, and Reykjavík Domestic Airport have a few international arrivals. Keflavík is a modern airport with many traveler-friendly features.
There are over 25 airlines that offer either year round or seasonal flights to Iceland. These airlines offer a total of 90 direct flights to locations in the United-States and Europe. The Iceland Tourism site shows the direct flights by airline.
If you are flying between the US and Europe, you might consider a flight by way of Iceland. Indeed, a long layover in Iceland could make your trip much more interesting!
Icelandair is the national carrier and often has a special that can get you a layover of up to 6 days while traveling between the US and Europe. This is a great way to add a short vacation in Iceland without adding to your airfare to or from Europe, Icelandair does have some of the best prices.
WOW airlines is a budget airline based in Iceland. They offer very low fares, however, luggage fares can be high.
Moreover, it is possible to travel to Iceland by boat from Europe. For example, the M/S Norröna sails between Seyðisfjörður in Iceland, Hirtshals in Denmark and Tórshavn in the Faroe Islands once a week.
Do I need a visa for Iceland?
Iceland is a member of the Schengen agreement, therefore nationals of other Schengen state members do not need a visa. Also, nationals of countries that do require a visa, but are holders of a residency permit of a Schengen state do not require a visa. There are a number of other countries that also have a visa waiver.
For an updated list check with Iceland Immigration. You will find on their website the list of countries of which citizen's require a visa.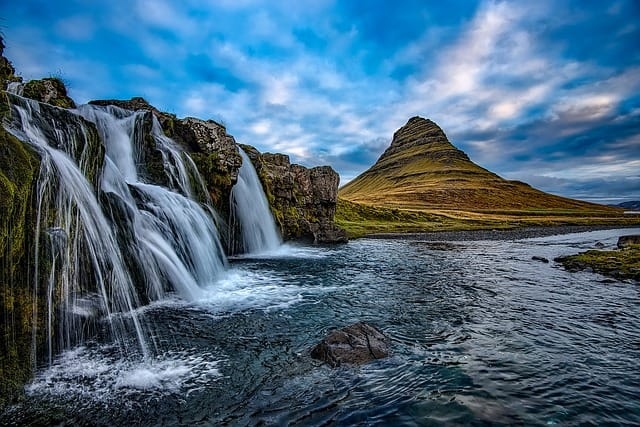 Getting Around
To get around in Iceland between the different town and regions is fairly simple, if the weather is cooperative. There are a few airports in most of the regions, so flying is likely an option for the longer distances. Flying may be your least expensive option.
Traveling by bus is also an option. Strætó is the public transport authority for the Greater Reykjavík area, extending out to nearby towns. It also has routes to the different regions. Their timetable will show you the different options They also have an app that will show you real-time information.
TRAVEL TIP // The public transportation website is very informative. You can click on any location and it will show you the transportation options. Also on the top of the page is a link to PDF pages in different languages. It will lead you to a page with a line map and shows the contact information for all the transportation options.
Iceland is different. Most people have a presumption of what to expect, and they are often surprised and find they underrated the destination. Iceland is a wonder that needs to be explored.
Scuba diving
You will find all information about sea life, best time to visit, top dive spots, etc. in our review: Iceland Diving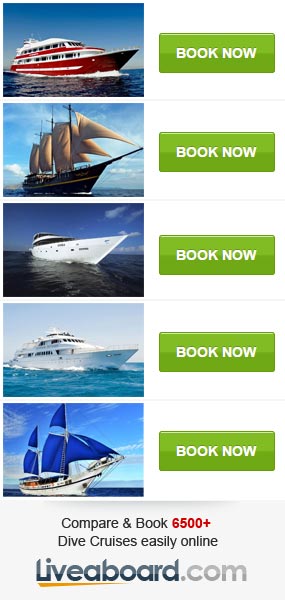 Diving Reviews for this region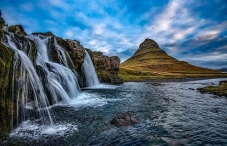 Diving the Silfra fissure is a dive on two continents at once! Iceland boasts magical opportunities!
Liveaboard Reviews in Iceland
Cruise ship Reviews in Iceland