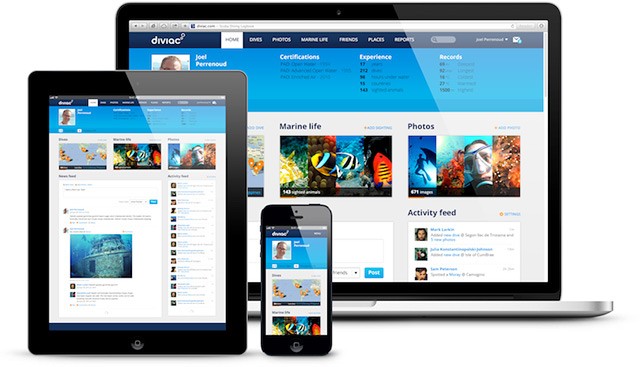 The first to go, were the dive tables, replaced by dive computers that calculate your bottom time based on your actual profile; Then we saw the digital cameras replace the photographic film cameras, and now it is time for another piece of diver's equipment to make room for a more modern and sophisticated solution: the logbook.
Either you love it or you hate it, logging dives is a very personal matter. When you love it is most likely because you use it as an "underwater memoir", keeping notes of what you've experienced and what you've seen rather than just statistics. When you hate it is most likely because you're doing it just to prove your experience so that you can go diving in advanced-only dive sites or take the next-level course.
Why does it have to be this way or the other? Why can't it just be an easy, effortless way to save your holidays memories and combine it with a proof of your dive experience?
Well, it actually is with digital logbooks, and more and more solutions are making their appearance on the market. So now how do you choose the right logbook for you? To help you out, we took a look at the various offers available and defined a list of the top 5 features, which we believe make up a good digital logbook.
Top 5 must-have digital logbook features
1. Direct dive computer upload
Connect your dive computer to your laptop and upload the data directly to the cloud. Maximum depth? Why only log that if you can have your whole dive profile plus information about water temperature and oxygen consumption for example. This will give you much more details on how your dive was and is way faster than writing all this information in manually.
2. Photos and videos
Let's be honest a graph showing your depth over time is not the sexiest thing you want to show off. What you want to keep are probably the memories of your dives, both above and underwater. What better way than by including your photos and videos. Videos of the mantas that were dancing with you, photos of the colorful nudibranchs that you spotted on the reef, that's what you want to see in ten years.
3. Marine life
What makes diving so great? For most divers, spotting turtles, rays, sharks or the small macro life is clearly always a highlight. Digital logbooks have the ability to include information about marine life and double up as a fish ID tool and an educational resource. The best will even allow you to keep track of the species that you've seen over time.
4. Dive validation and sharing
Never dive alone they say, fair enough, then why shouldn't it be possible to share and copy dive logs between divers? When you're finished logging your dive on a digital logbook you should be able to share it with your dive buddy, have him validate the dive and copy it into his logbook. The perfect logbook should also make it easy for you to share your dive trips with your non-diver friends on popular social networks.
5. Rating and information
Ideally, a digital logbook should include a database of dive sites, each with reviews, ratings and informations that makes it easy for you to understand whether it is a suitable dive spot for your experience, for the time of the year, and for what you are expecting to see.
Choose your next logbook
Now that you have an idea of which features your should look for, its time to choose your new logbook.
There are four main categories of digital logbooks:
● Vendor logbooks
● Agency logbooks
● Mobile only apps
● Integrated cloud-logbooks
Vendor logbooks
Most dive computer vendors, such as Suunto or Scubapro have developed their own logbook software (e.g. DM5 or Logtrak) which they offer by default with their dive computer. These logbooks are usually fairly technical, but have the advantage of allowing you to change some parameters on your dive computer (not all brands and models offer that though). The big disadvantage is that they only work with one brand of dive computer, meaning that when you will update your gear you will have to change logbook and possibly lose all the old dives.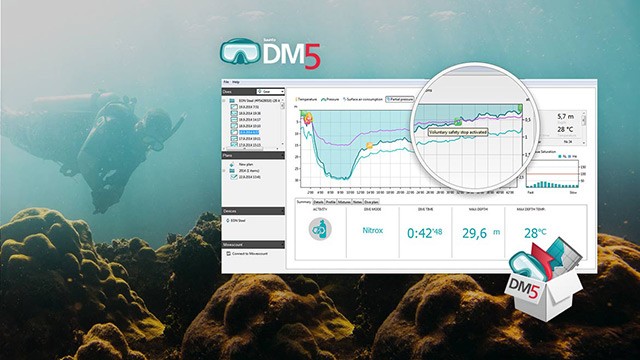 Agency logbooks
ScubaEarth from PADI is the perfect example of an agency specific logbook. It's a social network where you can log your dives. The idea is good but the execution is mostly quite poor and they are of course quite biased in their content, meaning you won't find dive centers and liveaboard not associated with the training agency, nor can you add certifications from other training organisations.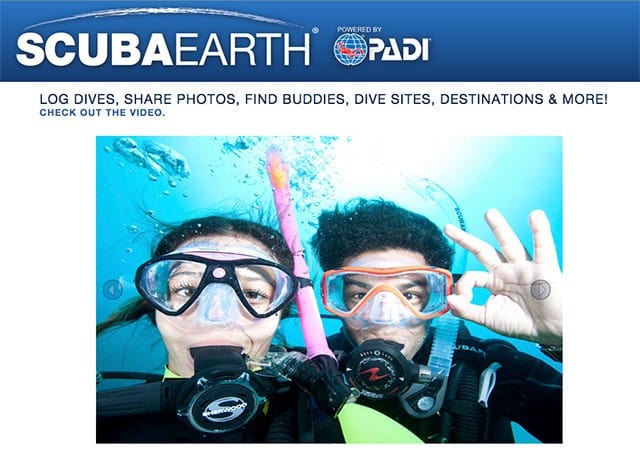 Mobile only apps
Many apps are appearing on the market for both iOS and Android, DiveKit for example allows you to create new logs for all your dive, at home or abroad. The log content is usually focused on the traditional technical info such as depth and time and you will have to enter it manually since no direct upload from your computer is usually supported. Some apps allow you to add the beautiful pictures you've taken underwater and post your logs to social networks but most don't. The main disadvantage of these solutions though is that the data is only saved on the phone, meaning that if you lose it, all your dive history is gone with it.
Integrated cloud-logbooks
The new kids on the block in terms of logbooks are the independant cloud-logbooks. They have the advantage of not being exclusive to a specific equipment manufacturer or a specific diving agency, and are usually more feature rich than mobile only apps.
We could have listed all the possible options but that would have been the same as googling "scuba cloud logbook" so instead we chose to highlight one platform that ticks all the boxes of our top 5 features and is gaining a lot of traction in the market: Diviac
Diviac is a integrated cloud-logbook, meaning that it has both a web interface for use on desktops or laptops and a mobile app for iOS and Android. This is important since the app allows you to log offline and take your logbook to destinations where there is no connectivity. The cloud aspect means that your data is always automatically synched between all devices and available anywhere at any time, which is great.
Diviac is also extremely feature rich. It allows you to upload the dives directly from your dive computer, share the logs with your buddies and ask them to validate your dives. You can take photos from the app or upload them from a folder, research and review both dive sites and dive operators, browse a very rich (14,000 species) marine life database and much more.
Does it cost anything? Well, Diviac is a freemium logbook, meaning that they have a free versions including most of the features listed above and a paid version including some more advanced features like advanced reporting and more storage to save your photos and videos.
They have more than 200,000+ registered users on the platform which makes it one of the most used and most future proof in the market.
Conclusions
As mentioned before there are a great number of options available, but one thing is sure the trend towards digital is here to stay. Digital logbooks are more convenient, more powerful and they fit into our digital life. If you haven't done so yet, try some out today!
Related Posts