Kri Eco Dive Resort contact details:
Email: info@papua-diving.com
Website: http://www.papua-diving.com
Kri Eco Dive Resort Address:
Kri Island
Raja Ampat
Indonesia
Membership: PADI
Diving Packages
Single Dive Price around Kri Island: 38 Euros
Two Tanks Dive Price: 38 Euros
Open Water Diver Course Price: 698 Euros
Open Water Advanced Diver Course Price: 235 Euros (if booked with unlimited dive package)
Recue Diver Course Price: NA
Divemaster Course Price: NA
We offer unlimited diving packages with accomodation (3 guided boats dives per day plus an optional night/dusk dive by boat) and dive packages of 5, 10 and 15 dives if you wish to book accomodation only and decide on spot how many dives you plan to do. If you intend to do at least 2 dives a day, then the unlimited dive package is highly recommended.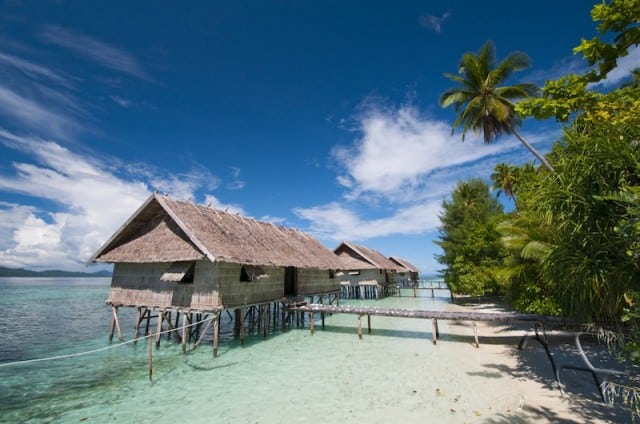 What languages do we speak?
Services we offer:
Airport pickup
Eco-friendly
Free Wifi
Free Nitrox
KRI ECO DIVE RESORT information
Located in the pristine surroundings of Kri Island in Raja Ampat.
The resort opened in 1994 and was the very first dive resort in Raja Ampat. All 8 cottages are consequently built by Papuan villagers and many of the former builders are still employed by the company.
The resort is truly part of nature and every morning guests are awoken by an orchestra of birds.
Watch the juvenile blacktip sharks grow up in the protected waters around the resort.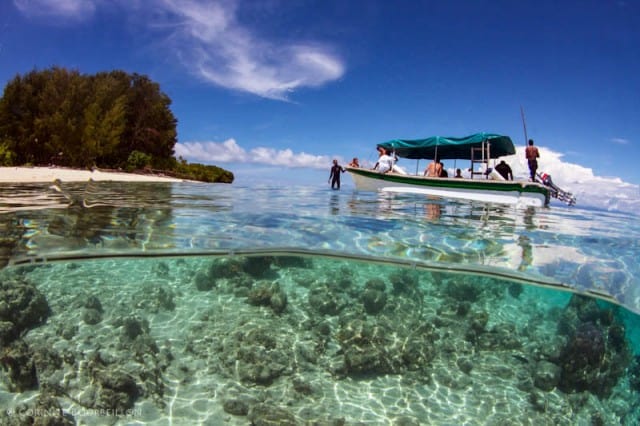 Clean drinking water, coffee & tea are provided free of charge.
3 times a day meals are prepared in the open kitchen and are served at the communal table. A variety of vegetable and fruit will please vegetarians guests. For an extra charge you can enjoy a cool beer to sundown on the sunset deck, soft drinks or fresh fruit juices.
Kri Eco is a low-impact resort, designed to blend in with the surroundings. Natural local materials, local craftsmen and traditional design create an eco-friendly accommodation.
Counting more than 20 years of experience in the area and with our central location in the Dampier Strait we are located within the closest proximity to the world's epicentre of coral diversity, which offers unrivalled diving. It comes with the best house reef and divesite of the World: Cape Kri.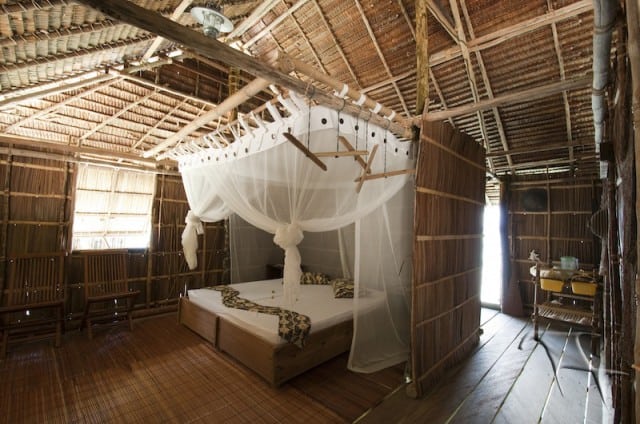 This is where Dr. G. Allen recorded the world record of 374 different species of fish during ONE dive making this the richest dive site known to science, but also the richest house reef anywhere!
Diving with Papua Diving
Papua Diving operates with 7 custom fiberglass built dive boats that head off for a fresh adventure each day. Most sites are between 5 to 15 minutes away from the resort and offer world class pristine reef diving.
3 guided boats dives per day plus an optional night/dusk dive (4 dives a day)
The dives included in the unlimited package are within a 10 km radius of the resort.
Due to our proximity to the "Dive Hot Spots" in Raja Ampat, it is our custom to return to the Resort for the surface intervals. Excursions to further away sites are also being organized. There fuel surcharges apply. These are half/full day trips and picnics on remote and pristine beaches will be set up.
Please note that we have a no boat diving policy on Saturdays as this is the day of rest for all staff.
Boat Diving is not offered between 6pm Friday and 6pm on Saturday but boat night diving is possible again at 7pm on Saturday. There will be tanks provided to do diving off our jetties during that day.
Standards:
• Max. 6 Divers per boat
• Min. of 2 guides per boat
• Towels
• Drinking water
• Fruits/Snacks/Juices
• Emergency oxygen
• First Aid kit
• Radio, GPS, Flares
• Toolbox
Facts:
• Free Nitrox
• 12l Aluminium tanks
• Yoke valves
• Please bring adapter if you dive with DIN Regs
• 10 full Set's Aqualung rental gear
• We do apply a No glove policy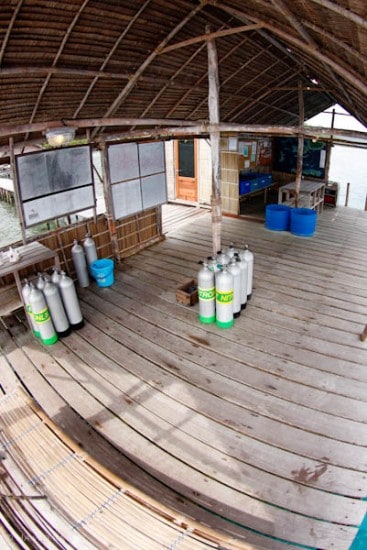 Fill in the form below and press the "Send your Enquiry Now" button.
For more information, read this article about Liveaboard cruising around Raja Ampat archipelago.
For more information about Scuba Diving in Raja Ampat: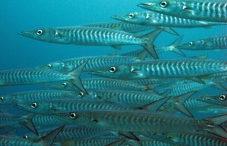 Richest Reef in the World, Amazing Biodiversity, Wonderful Coral, perfect place for underwater photography.