Cost
Expensive, and Luxury!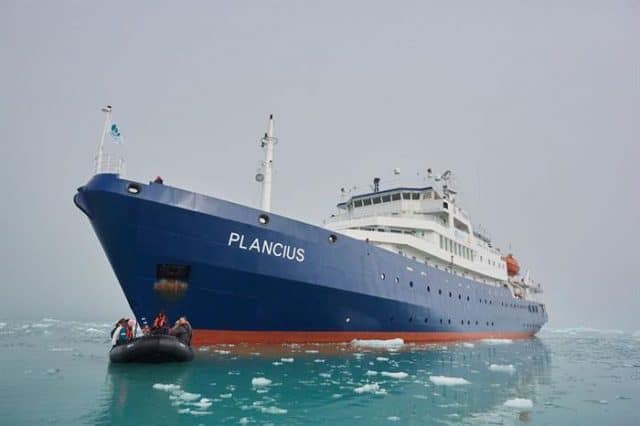 MV Plancius dive boat review
The MV Plancius is an adventure cruise ship operating in Arctic and Antarctica. Member of the Ocean Wide Expedition fleet, the 89 meters vessel offers both adventure and scuba diving cruises. Completely rebuilt in 2009, the Plancius offers hotel-like accommodations and thrilling adventures. Plus, the boat is fitted to respect the SOLAS (Safety Of Life At Sea) regulations and ready for a great and safe adventure cruise.
.
The cabins
The Plancius proposes 53 cabins, welcoming up to 116 passengers on each voyage. The cabin layout varies from quadruple or triple rooms equipped with bunk beds to superior double rooms a with queen size bed.
Visit this page to view prices & schedule for this boat!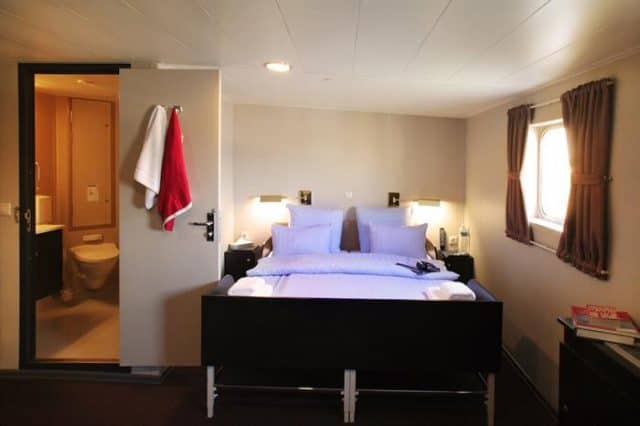 .
Every cabin on the Plancius features a private bathroom facility as well as ample storage space. Also, cabins are on multiple decks, so you will have either a porthole or a window in each. Most cabins will have a working desk, bed side tables with reading lamps and even flat screen television and telephones.
Furthermore, you can compare the Plancius with it's sistership from the Ocean Wide Expedition fleet, the MV Ortelius. Indeed, the small ship cruiser are much alike and both operate in the polar regions.
.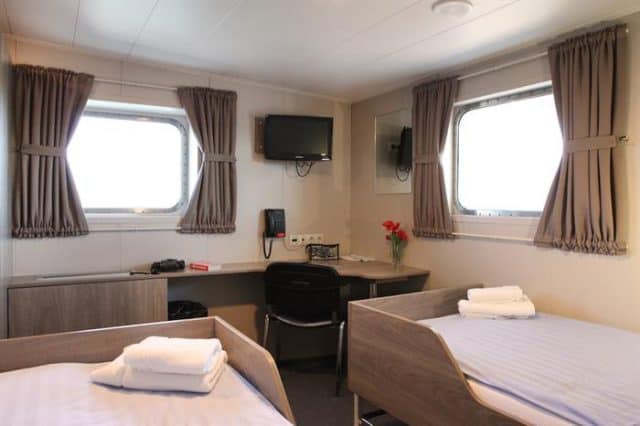 .
MV Plancius on-board facilities
The Plancius offers a neat interior decor that adventurer will surely appreciate, and features plenty of social areas over it's 5 decks. Indeed, you will find a massive restaurant area on-board as well as a lounge with bar service and panoramic windows. It's a great spot to sip on a cocktail and enjoy the incredible views over the Arctic.
.
An adventure cruise in such a remote and uninhabited region of the world requires a larger team than your usual liveaboard diving cruise. Indeed, the Plancius counts on a bunch of professionals to insure a great and safe cruise. The boat has 17 nautical crew members, 19 hotel staffs and 7-8 expedition guides, including one leader. Plus, the cruise always has a doctor on-board to help with any health issue.
.
Scuba Diving with the MV Plancius
First of all, to dive with the Plancius, you have to bring your own equipment and be a highly experienced cold water and dry suit diver. The polar diving cruises offered by the MV Plancius are available for a limited time each year, make sur you check the schedule, availability and plan ahead.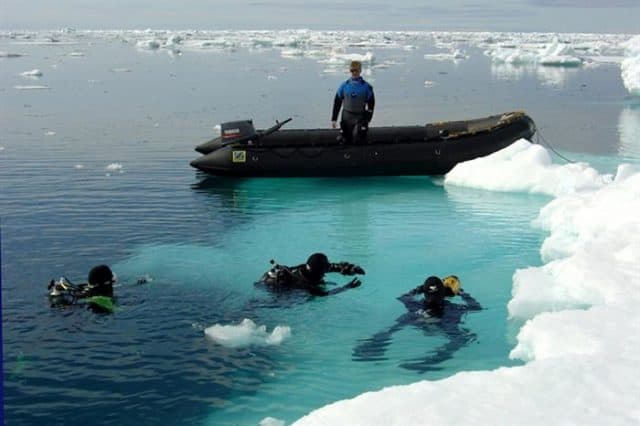 .
The polar diving expedition cruises are done around Spitsbergen and Scoresby Sund, so northeast and east of Greenland. The dives are usually shallow, averaging 30 meters / 60 feet. Also, dives can be conducted from shore or from the zodiacs. You'll get to encounter a whole range of marine life, but also see some wrecks.
---
Prices for a DIVING cruise starts at 5,138$US – 10 days / 9 nights
Prices for an ADVENTURE cruise starts at 3,725$US – 8 days / 7 nights
Where does this liveaboard dive boat go?
Check out the fabulous places where this dive boat travels to.
Note: some destinations may not be listed below, please enquire for more details.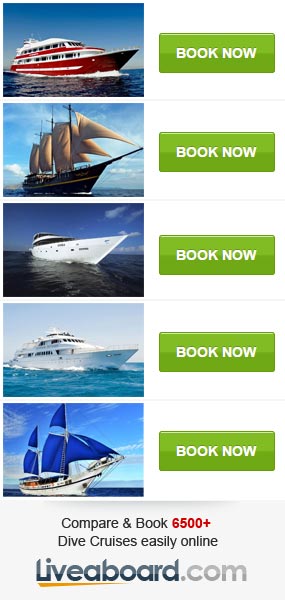 Other Liveaboard Reviews in Antarctica & Arctic
Dive spots reviews in Antarctica & Arctic
No dive sites reviews found