One of the best experience a diver could probably have is to dive with the Manta Rays. These rays are also sometimes called "Devil Rays" because of its two horn-like flaps in its mouth. It might be the biggest ray in the planet, but it is considered harmless.
Description and facts
All rays have flattened and often kite-shaped bodies. These animals also possess venomous spines that can inflict wounds, thus, making them dangerous. However, Manta Rays do not have spine on its tail bases. Its dorsal surface is darkish with pale markings.
Size and Weight
Manta Rays are giant animals. Their size can reach up to 9 meters and can weight up to 2 tons.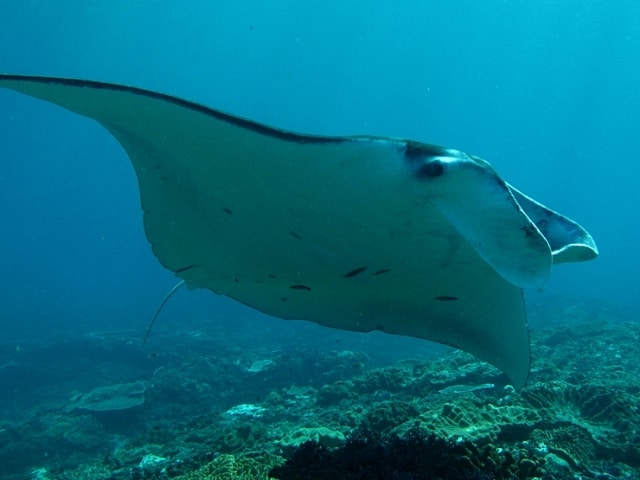 Manta Rays are not dangerous. They are even harmless and can't hurt any diver or swimmer. They are usually very curious and swim around the divers. They can sometimes even jump out of the water to get rid off their parasites!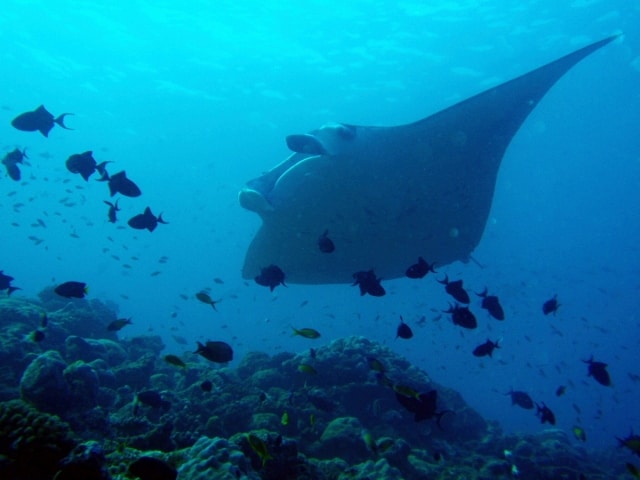 Their color is generally white and grey but black Mantas can also be found.
Ecology
Being a plankton feeder fish, the Manta Ray is an occasional visitor to plankton-rich areas of the reef. It also often swims near the water surface and will sometimes make dramatic and striking leaps into the air! When it feeds, it glides through the water with ease using its protruding flaps on each side of the head to direct food into the mouth. Mantas also often come to cleaning stations of the reef, wherein divers can observe them at close range.
Distribution
Manta Rays are generally found in warm waters across the planet. They can also be found in the temperate waters of Southern California and Rhode Island of Unites States and in Japan.
Conservation Status
The International Union for Conservation of Nature (IUCN) declared giant manta rays as 'vulnerable' in 2011. Despite being protected by law, manta rays are still hunted in countries like the Philippines, Indonesia, Borneo, Papua and in any other countries where mantas are found.
See the beautiful pictures below.
Manta Rays Pictures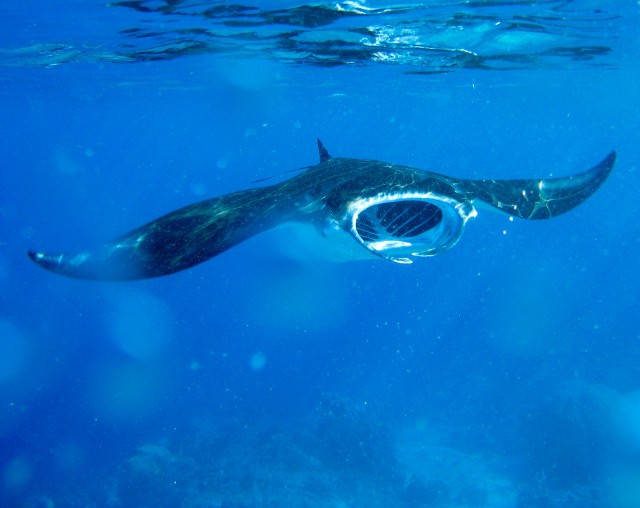 Manta Ray in the Komodo Islands.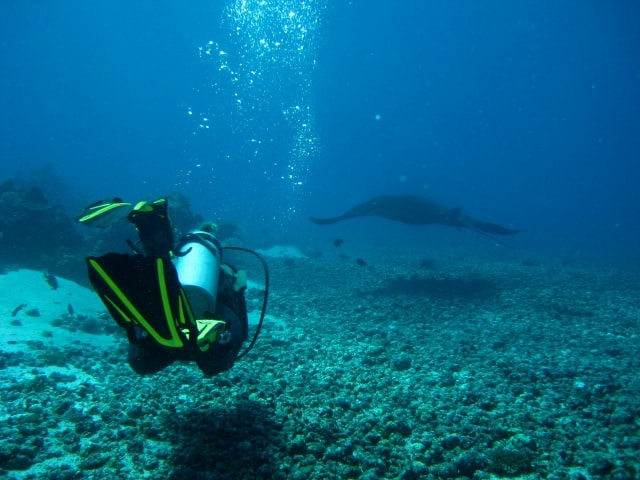 It is a real pleasure to dive, swim or snorkel with these giant rays!
 Where to dive or Swim with Manta Rays?
Find below the best places where to dive or to snorkel with these giant creatures.