If you have been to Hamata before, please share your experiences, ideas and feedback (Hotel, Excursions, General Feeling,…) in the comments section below, by doing so you will help fellow travellers to plan their next trip

In this page you will find practical information to plan a scuba diving trip to Hamata:
Hamata Photos
Hamata has only a few houses, those living in them are the Bedouins and the fishermen (less than 200-300 habitants). In the vicinity is a mosque, hospital, recompression chamber, school, and the marina of hamata. The South of it located at Wadi Lahami.
Where to stay?
I usually use this website to book in advance my hotels in Hamata as they usually have the lowest rates I find. I like it because it's free to cancel and change the dates.
North of the marina there is the kite village with a little camp for kiting.
South of the marina is the 1st hotel Zabargad, average as a hotel.
Then there is the 2nd Wadi lahami Azur, much better than the Zabargad.
3rd camp of wadi Lahami, tents and chalets.
4th hotel of Lahami Pay, good as a hotel.
Lastly the Tea Club which is a very high standard, and suitably expensive.
Activities and excursions in Hamata
It is a calm region away from the noise, crowds and bustle of the cities. There is no city center to gather lots of people so is pretty quiet. Open view to the sea and the mountains, nothing stops the limit of your eyes. Clean air and clear sky. It is a good place for people to relax.
The main activities in addition to Scuba Diving are:
Kite Surfing
Windsurfing
Birds watching
Desert trips
Relax on the beautiful beaches in front of your hotel
Go Fishing
Best time to visit Hamata
Summer time : starting at the end of May is dry and sunny. It is very hot, but nice below
the shadows. The average temperature ranges from 30°C to 37°C.
Winter time : cool at night , sunny and warm in the morning, average
temperature is 24-27°C, rare to rain , but when it does rain, it pours (lots of it!).
Wind: there is always a period in each month where there will be either strong winds,
average, or none and this can change. But the summer time is never as windy as in the
winter time. The good news is you can still dive all the year around if you wish to.
Health and Safety
If you are planning an upcoming dive trip or travelling to Hamata, it is a really good idea to invest in travel insurance for scuba diving, because you never know what could happen and when you might need it (because accidents do happen!). I recommend this diving insurance as they offer worldwide coverage and focus on providing scuba divers a quality insurance and medical assistance service.
Where is Hamata located in the world?
Going south of marsa alam, at around 108km, you will find this little village called Hamata. It has this name because of a huge mountain located in the area which is estimated at more than 1000m high.
See the map below.
Hamata Map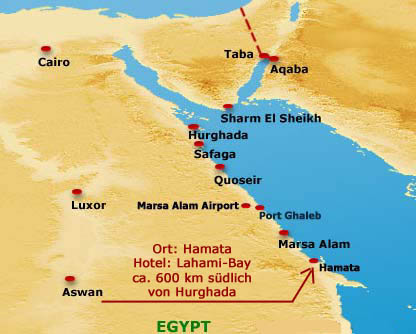 How to get to Hamata?
The nearest airport is Marsa Alam airport, around 170km away from Hamata. It takes about 2-2:30 hours driving by the road. The other airport is Hurghada located 380km North. It takes around 5 hours to drive there.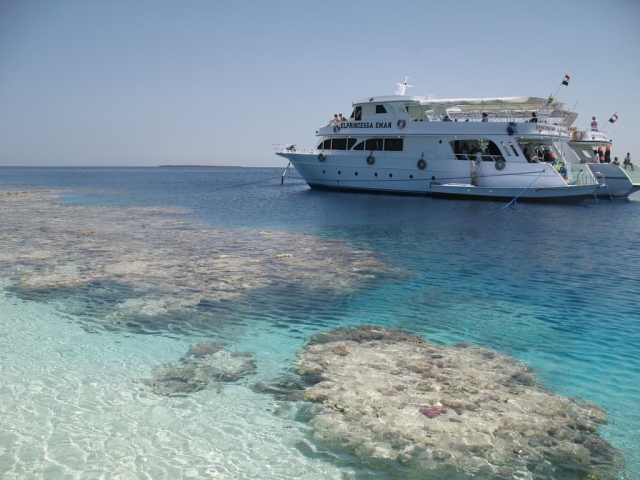 Scuba diving
You will find all information about sea life, best time to visit, top dive spots, etc. in our review: Hamata Diving

Diving Reviews for this region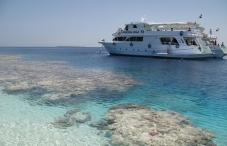 Diving in Hamata offers unspoilt dive sites and access to the best part of the Red Sea far, and best of all - it's away from the tourist crowds.
Liveaboard Reviews in Hamata