If you have been to Portugal before, please share your experiences, ideas and feedback (Hotel, Excursions, General Feeling,…) in the comments section below, by doing so you will help fellow travellers to plan their next trip


Portugal has a much smaller tourism industry than its more visited neighbors such as Spain. In the eyes of many, this makes Portugal an even better travel destination! While the Spanish influence is well-known around the world, the Portuguese did more than there share of exploring and expanding as well.
Medieval architecture is found in most cities and villages. France is considered the capital of wine, but port wine and Portugal are just as well-known. Per capita, the Portuguese even out drink the French! Plus, Portugal also has two stunning overseas archipelagoes, Madeira and the Azores.
In this page you will find practical information to plan a scuba diving trip to Portugal:
Portugal Photos
Where to stay?
The histories of Portugal and Spain are intertwined. Sharing the same peninsula and often the same royalty the two nations lead the way in exploring the new world. Many of the cities of Portugal are a thousand years old. Here are a few areas you must visit:
Lisbon is Europe's second-oldest capital and at one time was the capital of one of the largest empires in the world.
The Azores are a chain of nine islands near the middle of the Atlantic Ocean. Each of the islands has a unique culture. Has been called the "Hawaii of the Atlantic"
The archipelago of Madeira, located off the coast of Africa, these islands offer a subtropical paradise.
Porto: The second largest city in Portugal with a mix of modern and ancient. The medieval Ribeira (riverside) district is said to have some of the best medieval architecture still existing.
Algarve: The southern coast of Portugal offers beaches and mountains for those who love to explore the outdoors. The region is also considered the best family destination in Europe as well as the best value. Faro, the capital of the region, has a wide range of attractions including medieval architecture.
Activities and excursions in Portugal
Here are a few things to consider doing in Portugal, that you might not associate with Portugal:
Discover wineries & port houses! While Port is the national drink of Portugal, there are seven styles of wine produced in 14 different wine regions. Visit a vineyard should be on your activity list.
Do like the locals, go surfing! Hit the beach to catch a few waves! Indeed, Portugal has become the leading destination in Europe for surfing.
Explore medieval times through the many towns and cities that have well-preserved historical features.
Visiting museums and the National Archive of Torre do Tombo should be a must do on your visits.
Bask in the sun: While the beaches may not be as well-known as those on the Mediterranean, mainland Portugal does have some nice beaches. Lisbon has the most sun of the European capitals and the Algarve region is sun-soaked most of the year!
Visit the Islands: To complete your trip a visit to the remote islands is a must.
Best time to visit Portugal
Portugal and Spain both share the Iberian Peninsula and have similar weather and tourist seasons. Portugal is best visited between March and early June or September and late November.
Moreover, the southern portion of the country has a mild winter and is a favorite winter getaway from northern Europe. The remote islands are great places to visit year round.
Health and Safety
Portugal has a very good health care standard with a mix of public and private hospitals. The Portuguese National Health Service is similar to other European health services and if you have a European Health Insurance Card, the public hospitals will accept those.
Also, please note that the amount of money you'll have to take out of your pockets might be slightly higher than in your home country. That being said, a proper travel insurance should then refund most of the charges.
On this matter, a tourist who requires a visa will be required to purchase a health insurance plan as a part of the visa process. If you are not required to obtain a visa and do not have a European Health Insurance Card, it is highly advisable to obtain insurance that will be accepted locally. Emergency care will not be withheld, however, payment arrangements will be required before the patient is released.
Tourists with non-urgent situations can request their hotel arrange for a doctor, or they can visit a Centro de Saúde (CS) primary health center. They act as GP surgeries but also deal with minor accident and emergency cases.
For more serious cases, local hospitals run 24-hour accident and emergency services, called Permanent Attendance Service. Dial 112 in an emergency. It's free to call, and the person taking your call should be able to speak to you in English. If you need general medical advice, you can call Saúde 24 (Health Line 24) on 808 24 24 24.
Overall, Portugal is a safe country for travel. However, you still need to take reasonable precautions while traveling. Also, remember that there is a heightened concern in Europe for terrorist attacks.
If you are planning an upcoming dive trip or travelling to Portugal, it is a really good idea to invest in travel insurance for scuba diving, because you never know what could happen and when you might need it (because accidents do happen!). I recommend this diving insurance as they offer worldwide coverage and focus on providing scuba divers a quality insurance and medical assistance service.
Where is Portugal located in the world?
Portugal and Spain share the Iberian Peninsula of Europe. The north and east border of Portugal is with Spain and the south and west coast are on the Atlantic Ocean. Portugal also has two archipelagos, the archipelago of Madeira, and the Azores.
How to get to Portugal?
Portugal is a smaller country and has only 5 international airports, two of which are in the remote islands.
Lisbon Airport (LIS), also known as Portela Airport serves the capital of Portugal. Lisbon is on the Atlantic coast about midway north and south, so the airport is the main hub to reach other towns as well.
Porto Airport (OPO), also known as Francisco Sa Carneiro Airport, is the country's second busiest airport. The airport is located in Porto which is in the northern portion of the country, also on the Atlantic coast. Thirty-one airlines fly here.
The Faro Airport (FAO), which is the main hub to the Algarve region, is located 4km west of Faro in Portugal. Faro is at the southern tip of Portugal. Twenty-nine airlines serve this airport.
Madeira Airport (FNC) commonly called Funchal Airport, the serves the archipelago of Madeira. Twenty-nine airlines serve this airport.
Ponta Delgada Airport (PDF) is located on São Miguel Island Azores. Each of the nine islands in the archipelago has an airport. However, only flights from Ponta Delgada Airport leave the archipelago. Eight airlines operate from this airport and their flights go to the major airports in Portugal, major European cities, and North America. The islands are situated 1300 km west of continental Portugal and 900 km northwest of Madeira.
For more information on these airports including connecting cities see the airport authority website.
Traveling via rail is another common method to get to Portugal from other European destinations. The European train systems are interconnected. Rail packages can greatly reduce your cost of travel. Overnight trains with sleepers are often cheaper than a hotel room. Some of the best routes are:
Portugal – Spain: The Lusitania night train links the Portuguese capital Lisbon with the Spanish capital of Madrid (11 hours). The Celta high-speed train takes you from Porto to Vigo (3hr 30 min).
Portugal – France: The Sud Expresso night train carries you from Lisbon to Hendaye, in the south of France. TGV trains operate daily from Hendaye to Paris.
Europe's extensive bus network will also get you to Portugal.
Do I need a visa for Portugal?
First, citizens of Schengen area countries, even those outside of the EU, do not need a visa to travel to Portugal or any other country within the area.
Secondly, citizens from a number of countries are allowed to freely move around the Schengen area, including Portugal, for periods up to 90 days. For stays longer than 90 days within 180 days and for countries with no visa-waiver, a visa is required. For the latest information and steps for those needing a visa, visit the Portugal Immigration website.
In every case, the travelers will need a passport, valid for three months after the expected departure date.
Getting Around
The cities and towns of Portugal have a well-developed mass transit systems so getting around is fairly easy.
Getting between different regions is also straightforward. Plus, for longer distances, domestic flights are possible. However, in most cases, a bus or train may be just as easy. A trip from Faro(south) to Porto(north) will take about 8 hours by bus and 6 hours by train. Lisbon is about centered between the two, so travel time from the north or south to Lisbon is half the time.
In addition to all of these great assets of Portugal, it is one of the least expensive destinations in Europe.
Scuba diving
You will find all information about sea life, best time to visit, top dive spots, etc. in our review: Portugal Diving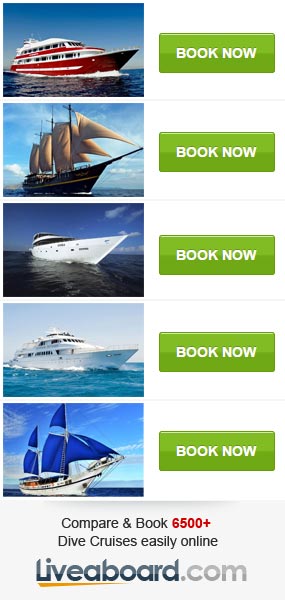 Diving Reviews for this region
Liveaboard Reviews in Portugal
Cruise ship Reviews in Portugal