Download your very own Divezone Underwater screensaver!
Recently, I went searching for a scuba diving or a fish tank screensaver with tropical fish for my computer but I couldn't find any! The screensavers I found were either demo version or fake ones that seems to be freewares but in reality are full of spywares or adwares.
So… I decided to create my own screensaver with some of the best underwater pictures in my collection. So here it is! You can download it for free by clicking on the link below, either in .exe or .scr file. These amazing photographs were taken by the famous french underwater photographer Yann Hubert who I had the chance of meeting for a few days in Rangiroa, French Polynesia in the Pacific Ocean. These include shots of Hammerhead Sharks, Dolphins, Turtles, Silvertip Sharks as well as Blacktip Reef Sharks in Moorea Island.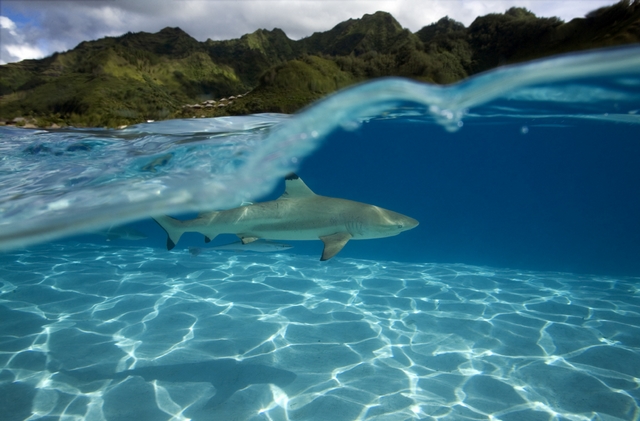 Oh yes one more thing, sorry but these only work for Windows currently (Windows XP, Vista and 7) and not for Mac… And okay it is not in 3D but at least these are real tropical fishes!
Download the Ocean Screensaver in .scr
Instructions: Download the .scr file on your computer from the link above (this might take a few minutes as all photos are HD quality!). Then do a right-click on the .scr file. In the menu, click "Install". Done!
Feedback: I would love to hear your feedback. Let me know what you think in the comments box below  ;-). If you are also keen on diving wallpapers to get you inspired, check out our selection of best underwater wallpapers!
Aquarium Screensaver
If you also have links to other aquarium, fish tank or underwater screensavers, add them in the comments section!