Sea life
Amazing fishes & life!
Visiblity
Am I dreaming?! 30m+!
Level Advanced Divers
Dive depth Very deep dive, >40m
The Dahab Blue Hole is one of the most famous and best dive sites in the whole World! It is a dive site located 10km North of Dahab. The Blue Hole is a vertical cavern deep called sink hole at about 130m. There is an arch connecting the blue hole to the Red Sea starting at 56m deep.
It is a nice and easy dive site if you do so as a shallow dive like most people do. However, the Dahab Blue hole is famous for being the most dangerous Dive site in the World and about 30 divers die here every year while attempting to dive under the Arch! It is a real tragedy and so please, DO NOT try to dive under the Arch if you are not an extremely experienced Tech and Deep Diver!!! Moreover, diving under the Arch requires special material such as a mixed-gas system.
Despite its very deadly reputation, the Blue Hole still remains one of the top diving spots in the World. However, with an estimated 30 fatalities per year, it is also one of the most dangerous dive sites in the planet. Thus, inexperienced divers are discouraged to dive therein.
The Dahab Blue Hole is not only VERY popular for diving in the shallows but for Snorkellers too but unfortunately the coral here is really damaged in some parts. The marine life is good and you can sometimes spot harmless reef Sharks and turtles.
Many Freedivers come here to train and some of them are even able to swim under the Arch!

Freediving is a type of diving, wherein divers do not use any gear and breathing apparatus. They solely depend on their ability to hold their breath. William Trubridge, the world record holder of freediving, is the first man to swim unassisted through the Blue Hole's Arch.
Another great dive site just nearby is called the Bells and is a 30m deep chimney worth to explore if you are an advanced diver.
There are other famous Blue holes on Earth, like the Belize Blue Hole or the Deans Blue Hole.
This is a
Cave diving
spot, make sure you have all required certifications. Blue Hole is classified as a
Deep dive
. This location is a Reef.
You can dive Blue Hole all year long. Access: from the Shore. See the map of Blue Hole on the right for the exact location.
Fishes you may spot while diving Blue Hole
Clownfish

Lion Fish

Spanish Dancer

Turtle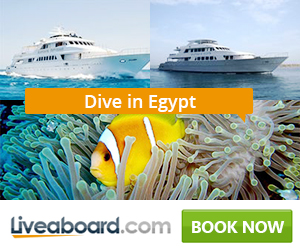 Photos
previous
Clown fishes waiting in front of their blue anemone house

Blacktip Shark patrolling the crystal clear water... EPIC photo!

Huge Hammerhead Shark patrolling the reef in French Polynesia

Beautiful & Colorful Mandarin Fish

Yellow Seahorse in Lembeh Strait

Photo by Agnes Tjandranegara

Lion Fish swimming in crystal clear water

Photo by Agnes Tjandranegara

Black Orange Nudibranch On Yellow Reef

White Nudibranch Reef Lembeh Strait Reef
next
Diving Reviews for this region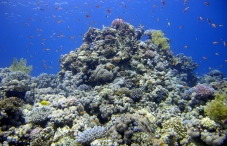 The Dahab Blue Hole is one of the most famous dive sites in the World. Beautiful hard and soft coral and excellent visibility.
Liveaboard Reviews in Dahab
Dive spots reviews in Dahab
No dive sites reviews found