If you have been to Papua New Guinea before, please share your experiences, ideas and feedback (Hotel, Excursions, General Feeling,…) in the comments section below, by doing so you will help fellow travellers to plan their next trip

Papua New Guinea is a small country that many people have not heard of even though it shares it's main island with Indonesia. The country's small tourism industry is focused on outdoor activities such as scuba diving and hiking. Followers of these are likely at least familiar with Papua New Guinea and the adventures that awaits.
Papua New Guinea is one of the most culturally diverse countries in the world, having 852 known languages in the country. That being said, it is also one of the world's least explored country. Indeed, Papua New Guinea is said to be home to many tribes which have never been in contact with the western civilisation. Also, researchers believe there are many undiscovered species of plants and animals in the jungle.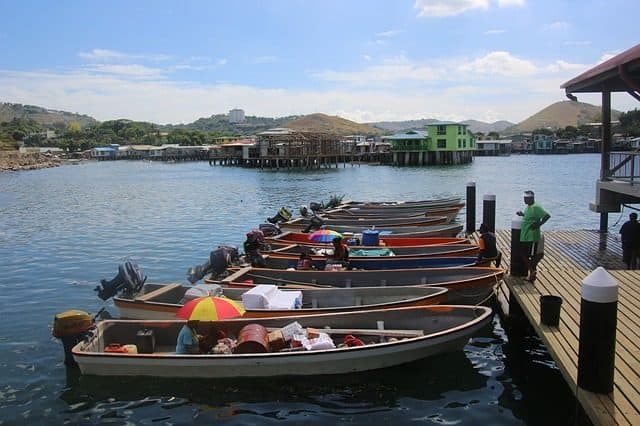 Moreover, the country sees only about 18% of it's population living in urban areas. The country has one of the smallest population density figures in the world, averaging less that 50 people per square mile. Also, of those that live outside the urban areas, about half live a self sufficient lifestyle. Indeed, this means they aren't needing anything from outside of their village, except perhaps medical services.
This gives us a country that is very different than any that a outsider may have encounter before. Something unique.
In this page you will find practical information to plan a scuba diving trip to Papua New Guinea:
Papua New Guinea Photos
Where to stay?
For the scuba diver, the best place to stay is on a liveaboard. They will take you to locations that are not reachable from land dive operators. Also, they provide a higher level of safety than the cities do.
There are three areas of the country that cater to tourist: Port Moresby, Lae, and Mt Hagen. It is advised to select your accommodations carefully taking in consideration the surroundings and your daily activities.
Activities and excursions in Papua New Guinea
Scuba diving and hiking are the activities that brings in most of the tourists. The scuba diving is some of the best in the world. The mountains have hiking trails that have outstanding reputations.
Best time to visit Papua New Guinea
Weather is the key factor on when is best to visit Papua New Guinea. The wet season is between December and March and the dry season is between May and October. This pattern is an average and you should research your desired region in the country to see the weather patterns there. The monsoon rains in the wet season can cause transportation issues.
Health and Safety
Papua New Guinea is a rugged beautiful country with a growing tourism industry mostly around hiking and scuba diving. The government is making strives in expanding the tourism industry, however, there are other concerns that must be looked at before making your travel plans to visit the country.
The country has a very poor, and even often no tourism infrastructure. Things that you take for granted in your home country may not exists there. Please note that portions of the country may require permission to enter in addition to your visa to enter the country. Tourist who venture into such areas have been held up to 5 days for questioning.
The safety concerns for the country are frequent and you should always check the travel advisories on your home country's government website. Here is an example of travel advisory issued by Australia, concerning Papua New Guinea:
"There is a persistent high level of crime in Port Moresby, Lae, Mt Hagen and other parts of the Highlands provinces. Armed robberies, car-jackings and burglaries occur, often in locations frequented by Westerners." – Travel advisory for Australia concerning Papua New Guinea.
The United States, United Kingdom and Canada all have very similar advice on their websites. The US government website advises individuals who are traveling between towns in a private car, do so in convoy or with a security escort. It is not uncommon for an auto accident to lead to mob violence.
Regarding to the health care facilities in Papua New Guinea, the PIH hospital in Port Moresby is the best hospital in the country. They offer 24/7 Emergency service with fully equipped Ambulances. Other hospitals in the city may not be at levels considered adequate. Actually, medical care outside of Port Moresby may be difficult to obtain or may not even exist. Also, serious cases are medically evacuated to Singapore and urgent cases may be medically evacuated to Australia. The US government strongly recommends that individuals obtain proper clearance for both countries prior to visiting PNG.
If you are planning an upcoming dive trip or travelling to Papua New Guinea, it is a really good idea to invest in travel insurance for scuba diving, because you never know what could happen and when you might need it (because accidents do happen!). I recommend this diving insurance as they offer worldwide coverage and focus on providing scuba divers a quality insurance and medical assistance service.
Where is Papua New Guinea located in the world?
Papua New Guinea is a Commonwealth nation that is located on the eastern portion of the island of New Guinea. The western portion is the province of Papua, which is part of Indonesia. The island is 160 km north of the eastern portion of Australia. Indeed, it's so closa that the upper portion of the Great Barrier Reef is right off to the south of the island.
There are about 600 smaller islands that make up Papua New Guinea. The country is organized into 4 regions with 19 provinces and the National Capital District.
How to get to Papua New Guinea?
Port Moresby's Jackson's International Airport is the international gateway into the country. Indeed, four airlines serve the airport: Air Niugini, Qantas, Virgin Australia, and Philippine Airlines. While the number of flights is limited, they do connect to international destinations that have frequent flights.
Overland border crossings to and from Indonesia can be difficult. The border area on both sides have a heavy military presences and vehicles are subject to being stopped and searched. Visa on arrival is not available, and the border crossing may close due to political or military tensions.
Do I need a visa for Papua New Guinea?
Papua New Guinea has a Visa on Arrival program for citizens of many countries. The program is only available at the international airport. Tourist must have an ongoing ticket and be prepare to show they have significant funds for their stay. Generally you will need a blank page in your passport and at least six months remaining from your expected departure date.
Please consult the websites of the relevant authorities, both of your home country and of Papua New Guinea. This will insure your full and correct preparation in order to travel there.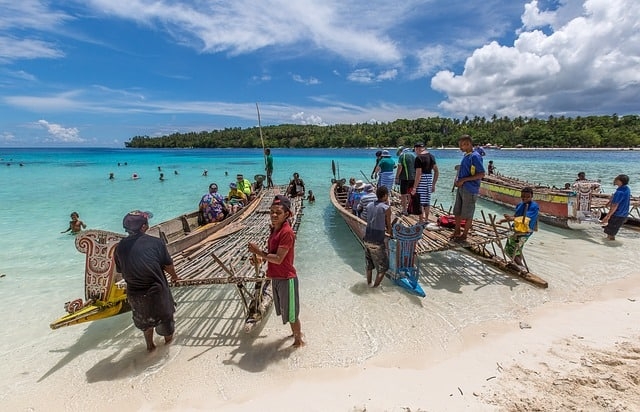 Getting Around
The best way for a visitor to get around different parts of the country is by air. Each of the nineteen regions has a domestic airport. Air Niugini and PNG Air provides domestic service between each of these airports and the capital. There is also some connection between domestic airports. Also, PNG Air provides service as an international air evacuation service.
Public bus service between many of the provinces is available along with ferry services. However, you should be careful in making any travel plans as many of these services are unsafe. If you wish to travel overland or by sea, it is best to have a travel agency within PNG organize the service for you.
If you are traveling within a city, your safest option is to have your hotel organize your transportation.
Papua New Guinea has many challenges as a tourist destination. If you are one of those that are able to adapt and look out for your own safety, then you can have an incredible vacation. The diving here is clearly some of the best in the world.
Scuba diving
You will find all information about sea life, best time to visit, top dive spots, etc. in our review: Papua New Guinea Diving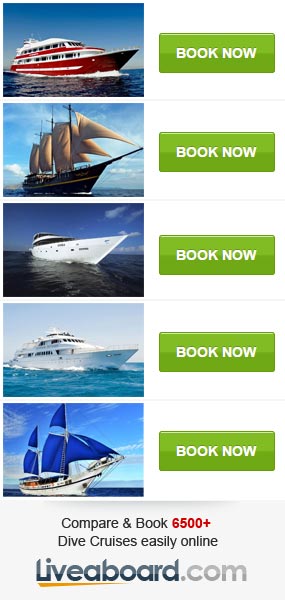 Diving Reviews for this region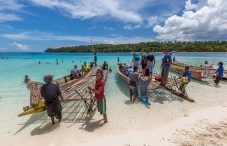 Papua New Guinea is one of the anchors of the Coral Triangle. Its remote location, low industrialization and mainly self sufficient population gives divers pristine conditions.
Liveaboard Reviews in Papua New Guinea
Cruise ship Reviews in Papua New Guinea