If you have been to Townsville before, please share your experiences, ideas and feedback (Hotel, Excursions, General Feeling,…) in the comments section below, by doing so you will help fellow travellers to plan their next trip

Townsville is a lovely coastal city in North Queensland, Australia. It offers excellent scuba diving opportunities because of its proximity to the Great Barrier Reef and from being the main gateway to dive the famous SS Yongala Wreck. The Yongala is considered to be one of the best dive sites in the world, and maybe the best wreck in the world!
Townsville is also the starting point to explore the superb Magnetic Island and the Australian Outback. This relaxing and cosmopolitan city features nice bars, restaurants and a vibrant nightlife.
In this page you will find practical information to plan a scuba diving trip to Townsville:
Where to stay?
I usually use this website to book in advance my hotels in Townsville as they usually have the lowest rates I find. I like it because it's free to cancel and change the dates.
Townsville is a big city and you will find all kinds of accommodation from the basic Backpacker style hotel to deluxe resorts right on the beach front. Magnetic Island also has a wide range of accommodation.
Activities and excursions in Townsville
Townsville is great city to visit and the perfect gateway to explore the Australian Outback. There are many activities for non-divers. You can:
Relax on the Strand Beach
Learn Surfing or Try Skydiving
Visit the superb Magnetic Island
Go on a day tour on the Great Barrier Reef
Explore the nearby Rain forest of the Paluma Range National Park
Enjoy the superb view from Castle Hill
Visit Pelorus Island
Visit the Townsville Aquarium
Photo Credit: http://www.flickr.com/photos/jezuez471/1212457943/
Health and Safety
If you are planning an upcoming dive trip or travelling to Townsville, it is a really good idea to invest in travel insurance for scuba diving, because you never know what could happen and when you might need it (because accidents do happen!). I recommend this diving insurance as they offer worldwide coverage and focus on providing scuba divers a quality insurance and medical assistance service.
Where is Townsville located in the world?
Townsville is located in Queensland, North East Australia.
See the map below.
Townsville Map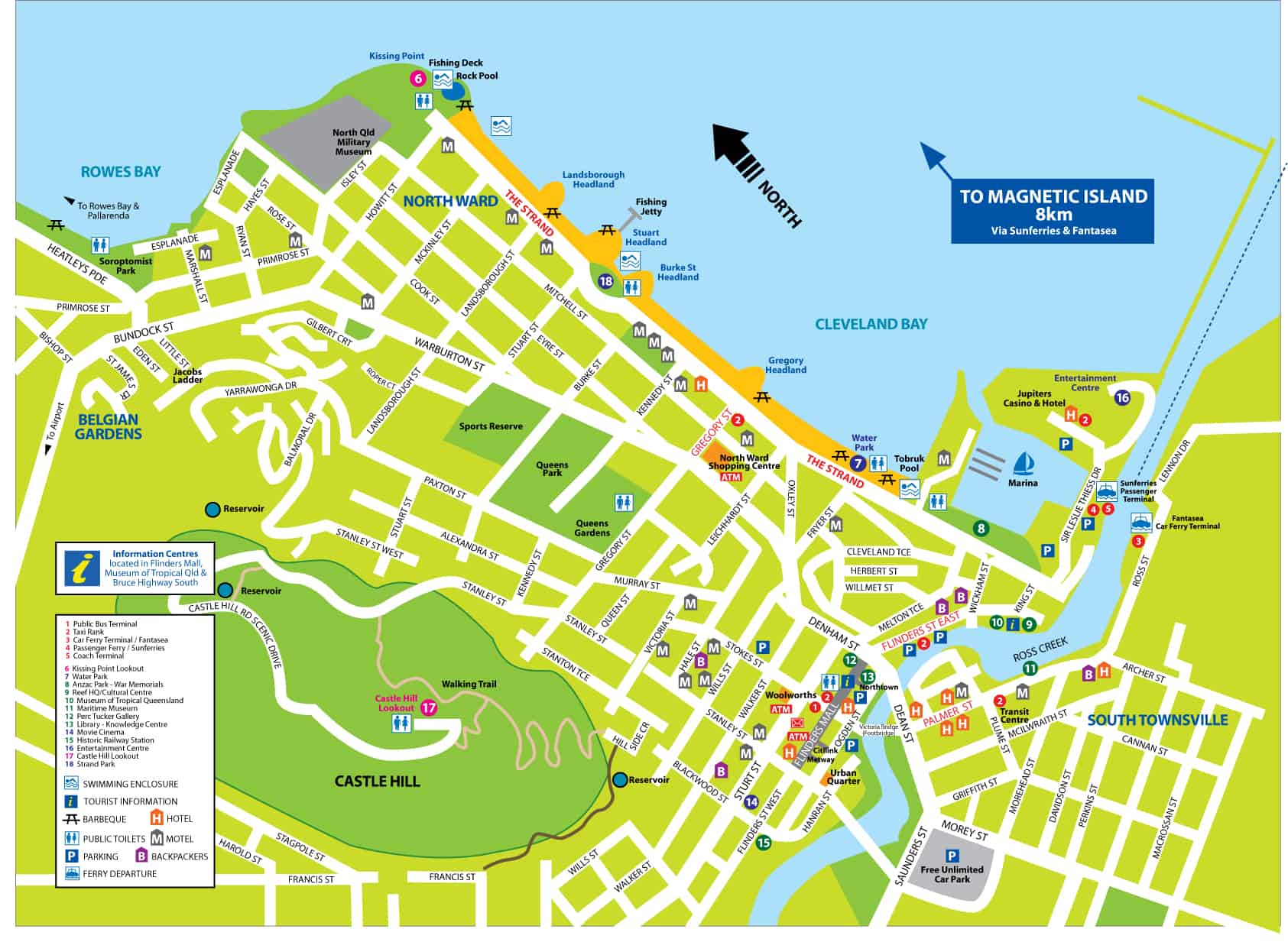 How to get to Townsville?
There are several ways to reach Townsville:
Plane
The best and fastest way to go to Townsville is by plane. The Townsville International airport is located 10km west of the town centre. Companies that fly there are Qantas Airways and the low cost companies Jetstar, Virgin Australia and Alliance Airlines.
They offer flights to Cairns, Canberra, Brisbane, Sydney, Melbourne, Hamilton Island and Mackay. As the competition between the airlines is high, you can often find cheap flights. Once you are at the airport you can go to the centre by taxi (around $20) or by shuttle bus (about $8).
Train
You can reach Townsville by train from Cairns and Brisbane. However, distances in Australia are really huge and travelling by train can be very long!
You can take the following trains:
Brisbane to Townsville, the Sunlander or Tilt Train
Cairns to Townsville, the Sunlander or Tilt Train
Mount Isa to Townsville, the Inlander Train
Bus
The main intercity bus company is Greyhound which offers cheap rates to several destinations throughout the country. But as with the train, the duration of travel can be very long. Special Backpacker buses are also available between the most popular destinations.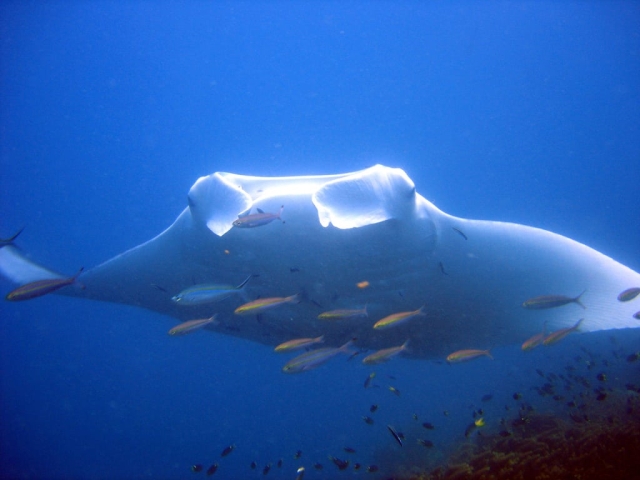 Getting Around
You can get around Townsville by bus via the Sunbus as well as by Taxi. It is also possible to rent a car at the Townsville Airport.
If you want to visit the superb Magnetic Island, you have to take the ferry for about 30 minutes.
Townsville Photos
Scuba diving
You will find all information about sea life, best time to visit, top dive spots, etc. in our review: Townsville Diving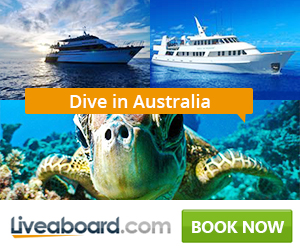 Diving Reviews for this region
Explore the Yongala Wreck, one of the best dive sites in Australia! Access to the Great Barrier Reef.
Liveaboard Reviews in Townsville
Cruise ship Reviews in Townsville