If you have been to Subic Bay before, please share your experiences, ideas and feedback (Hotel, Excursions, General Feeling,…) in the comments section below, by doing so you will help fellow travellers to plan their next trip

Subic Bay as a location is visited by both travelers (locals and foreigners), back-packers and more high-end tourists, families, couples and singles. This place has something for everyone and the night scene is very diverse. Remember, Subic Bay and SBMA is the home of more than 75,000 people making it a buzzing place! You can find anything from huge malls, fine dining restaurants, cafe's, live band establishments, clubs and gogo-bars (brothels). Many of the people visiting Subic Bay live in the Philippines (regular guests) and drive here to spend their weekend or holiday.
In this page you will find practical information to plan a scuba diving trip to Subic Bay:
Subic Bay Photos
Where to stay?
I usually use this website to book in advance my hotels in Subic Bay, Philippines as they usually have the lowest rates I find. I like it because it's free to cancel and change the dates.
Hotels vary from cheap simple rooms to more luxurious establishments and apartels. Subic Bay is not in any way pristine or beautiful like many other tourist destinations in the Philippines but its easy accessible and well established, a home for many ex US military personnel (retired Americans). The bay is still used by various Naval Ship Yards sometimes giving you a feeling of being in a industrial park, having said that, many divers regularly visit the bay for its diverse diving and great dive centers.
Accommodation starts at around 1,000 php/night for a simple room up to 5,000 php/night for a more luxurious suite. If traveling during high season (April-May) we recommend you to book a hotel in advance due to the high demand.
Activities and excursions in Subic Bay
Subic Bay offers a wide range of other activities apart from diving.
If you're not into diving there are plenty of other things to do and lots of different sites to visit. Rent a jet-ski and explore the bay with a friend, swim with dolphins at the Ocean Adventure Park, Ride a zip-line at the Tree top Adventure park or take your family shopping at one of the malls nearby.
With a wide variety of activities apart from diving and a well established night scene Subic Bay offers something for everyone!
Best time to visit Subic Bay
The weather in Subic Bay is similar to most other places in The Philippines, with dry season from November to May and wet season between June and October.
The average temperature is 26 degrees Celsius (80 degrees Fahrenheit) with the warmest part of the year stretching from March to May.
The best time for diving in Subic Bay is during the dry season, less currents and on average better visibility, yet diving can be experienced all year around due to it's somewhat protected geographical location, enclosed by land Subic Bay offers calm protected waters under all but the absolute worst weather conditions.
Health and Safety
If you are planning an upcoming dive trip or travelling to Subic Bay, it is a really good idea to invest in travel insurance for scuba diving, because you never know what could happen and when you might need it (because accidents do happen!). I recommend this diving insurance as they offer worldwide coverage and focus on providing scuba divers a quality insurance and medical assistance service.
Where is Subic Bay located in the world?
Subic Bay is located not far from Manila.
See the map below.
Subic Bay Map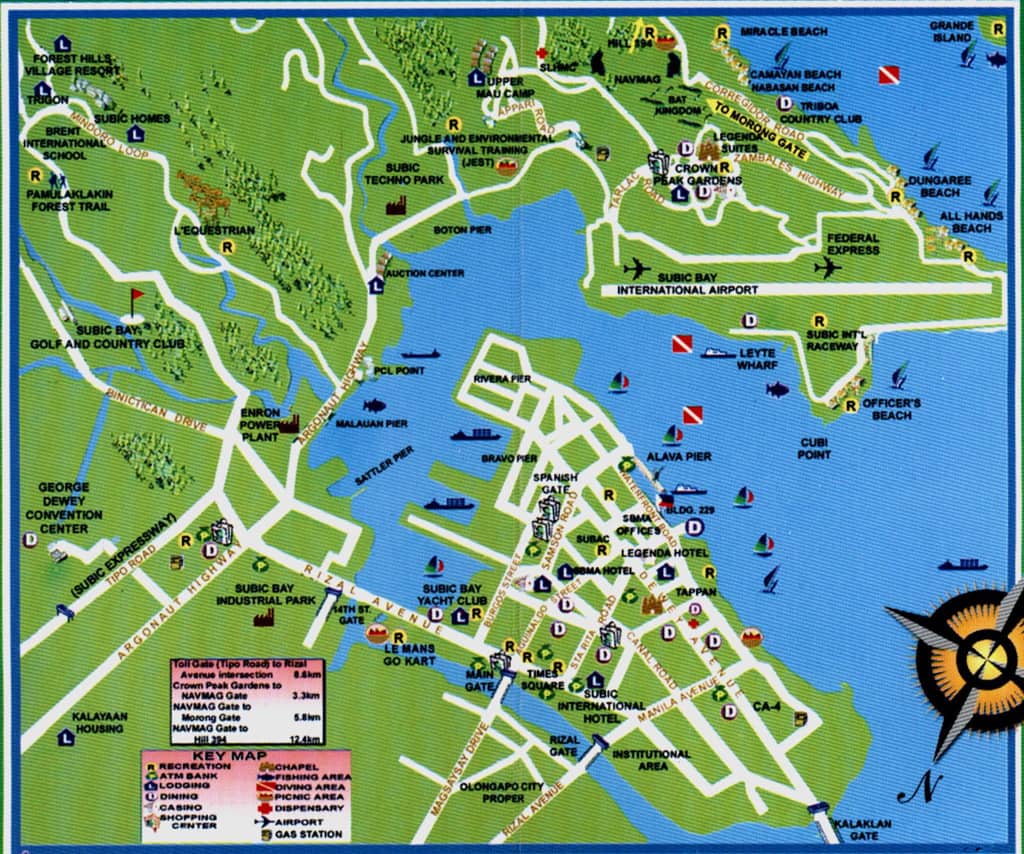 How to get to Subic Bay?
To get here you can either jump on a bus, take a taxi or hire a minivan. Air-conditioned busses leave every 30 minutes from Manila and it will take you about 4 hours to get here. Roads are good and if you choose to drive yourself it takes between 2-3 hours.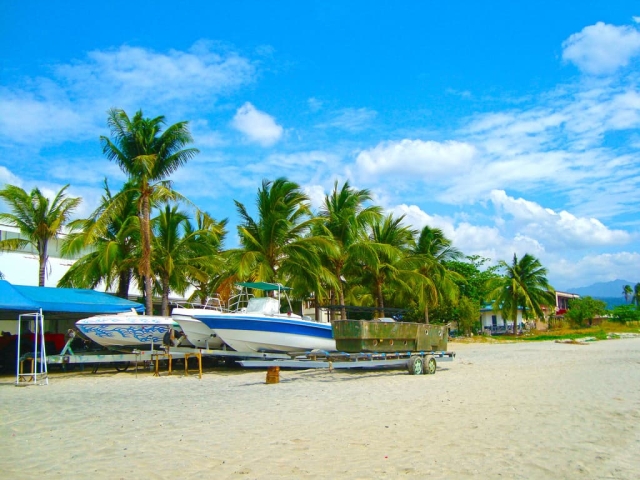 Thank you to Daniel Hogberg from El Coral Reef Dive Center in Subic Bay for his great review.
Scuba diving
You will find all information about sea life, best time to visit, top dive spots, etc. in our review: Subic Bay Diving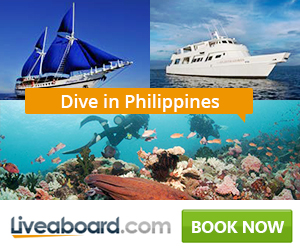 Diving Reviews for this region
Liveaboard Reviews in Philippines
Diving resorts in this area
Cruise ship Reviews in Philippines