If you have been to Khao Lak before, please share your experiences, ideas and feedback (Hotel, Excursions, General Feeling,…) in the comments section below, by doing so you will help fellow travellers to plan their next trip

Khao Lak comprises of several Thailand villages set against a mountainous backdrop with panoramic bay overlooking one of the longest beaches in Thailand.
In this page you will find practical information to plan a scuba diving trip to Khao Lak:
Where to stay?
I usually use this website to book in advance my hotels in Khao Lak as they usually have the lowest rates I find. I like it because it's free to cancel and change the dates.
There is a variety of accommodation to suit all pockets from Luxury Resorts to basic back packer accommodation. For a clean double room with bathroom, TV and fan or air-con at a Guest House or Rented Bungalows without breakfast you would probably be looking to pay around 500-800 baht depending on the season.
For something a little more luxurious with breakfast included you could be looking at around 2000 baht a night. For a private chalet in a Resort the price could be 5000 baht upwards. It is recommended that you research your accommodation first if coming during the peak season.
Activities and excursions in Khao Lak
If you really want to do something else rather than diving then there are some great activities on land you can partake in. Two excursions that are recommended are visiting the Similan Islands National Park of Southern Thailand and the other is to visit Khao Sok National Park which is the home of the second largest and one of the oldest rain forests in the World. You can also arrange to play a game of golf, go cycling or walking or take a cookery class.
For Nightlife, there are a variety of bars; one of the favourites is The Happy Snapper, famous amongst divers for its friendly service and great atmosphere. Most nights during the open season, you can hear live music being played by their brilliant band.
With regards to restaurants, nearly all tastes are catered for with European and Asian dishes being prepared to a high standard. As a tip we would suggest avoiding very full restaurants as the service can be slow and you may have to wait a long time for your meal.
Best time to visit Khao Lak
November to May is the best time to visit when there should be less rain, the average temperature is between 30-35 degrees all year round. The seasons now are not as predicable due to global climate change.
Hot Tip: If its been raining go to the Happy Snapper for an enjoyable evening of live music entertainment to cheer yourself up. On Wednesdays and Saturday nights, Keith from Liquid Adventure can be found singing with the Blue Brothers Band.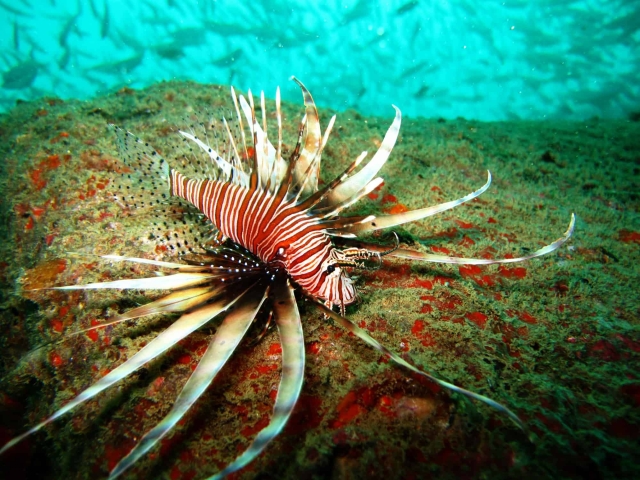 Health and Safety
If you are planning an upcoming dive trip or travelling to Khao Lak, it is a really good idea to invest in travel insurance for scuba diving, because you never know what could happen and when you might need it (because accidents do happen!). I recommend this diving insurance as they offer worldwide coverage and focus on providing scuba divers a quality insurance and medical assistance service.
Where is Khao Lak located in the world?
Khao Lak is located on the west coast, 60 kilometres north of Phuket.
See the map below.
Khao Lak Map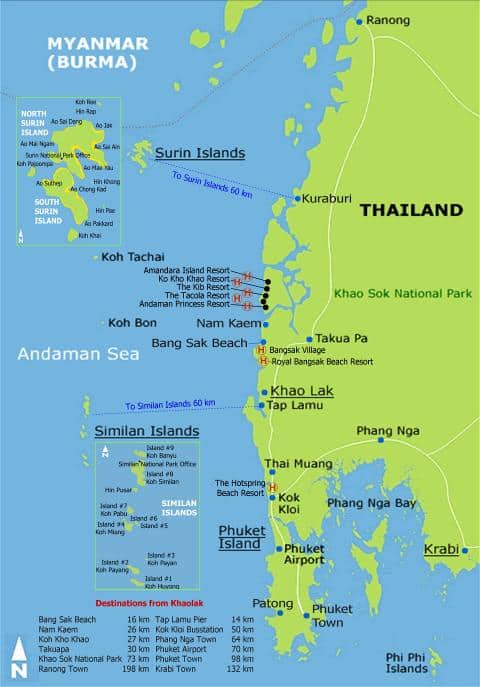 How to get to Khao Lak?
Plane: Fly into Phuket Airport, there are links from Kuala Lumpur, Singapore and Hong Kong.
Bus: You can take a bus from Phuket to Khao Lak.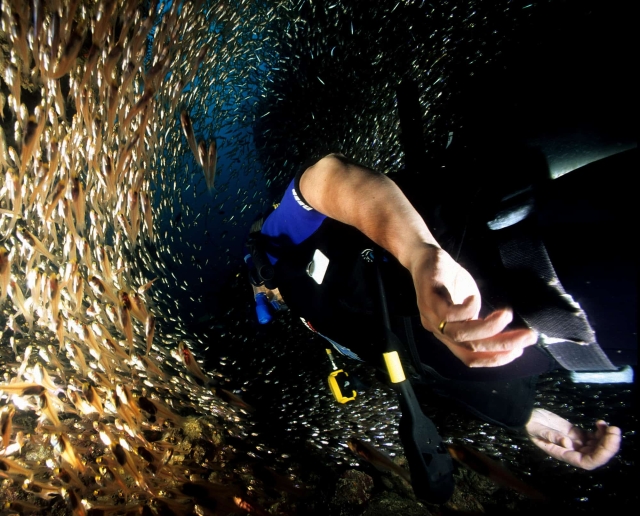 Getting Around
Getting around Khao Lak itself is easy, most places are within walking distance and there are always taxis available. If you wish to go further afield there are regular buses.
Prices are reasonable around Khao Lak during the quiet season for taxi, but it is advisable to agree a price first before departure. If you want to travel a little further, many people hire mopeds, you must have the necessary licences, also please use a crash helmet, even if everyone else doesn't. Stay safe.
Khao Lak Photos
Scuba diving
You will find all information about sea life, best time to visit, top dive spots, etc. in our review: Khao Lak Diving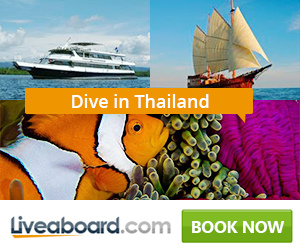 Diving Reviews for this region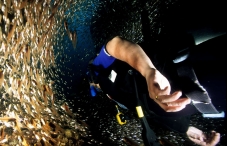 Starting point of many liveaboards to dive the Similan and Surin Islands. Khao Lak has also good local diving sites.
Liveaboard Reviews in Khao Lak
Diving resorts in this area
Cruise ship Reviews in Khao Lak