Komodo Islands Dive Report
The WAOW was beautiful and my friends and I took the superior cabins which was very large. On top of that, there was a decent wifi access on the boat that reached our room so we can still upload our dive photos during our rest times. For a luxury boat, the wifi wasn't that fast but I guess it was better than not having any internet service at all.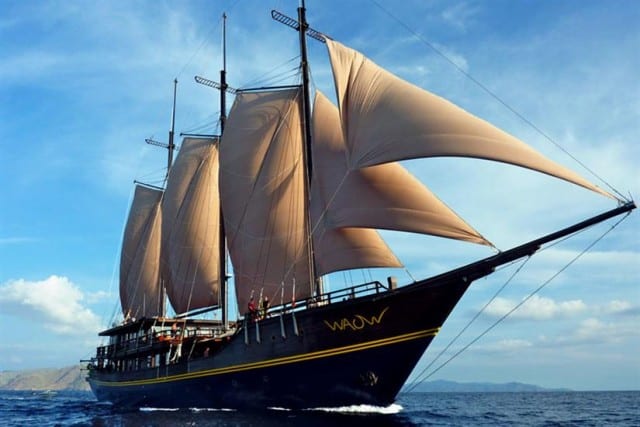 Going around Komodo dive sites was great fun. The dive master was very knowledgeable about the area and gave us orientation before each dive so we know what to look for. This was very important as Northen Komodo's currents, water temperature and visibility was very different from Southern Komodo. Also since there were changes with the currents every now and then, it was very nice that we had five tender boats on the WAOW to secure that we get back on the main boat safely after each dive.
I have heard of stories of divers getting swiped by the current and getting washed up on the shore of Komodo Islands and fighting off Komodo dragons before somebody could rescue them. A myth or not, I was grateful for having very attentive dive masters.
The boat had 5 smaller fiberglass dive tenders that took us to our the diving sites. The crew was always there to assist us.
The crew was also very accommodating and there was a couple on the boat who was celebrating their wedding anniversary. The crew prepared special drinks along with warm greetings and singing and it was a very charming moment altogether.
Related Posts