Cocos Island Dive Report
Traveling with the Undersea Group on the Undersea Hunter liveaboard, we were on an epic vacation! I don't think I can ever recommend it enough but the experience was beyond awesome.
First, the boat was well-kept, and the staff was superb and had been very approachable. The cabins had private showers and bathrooms and we always had clean towels. There was a shared air conditioning on all four cabins that occupied the front part of the boat. On the other hand, the cabins at the back of the boat had individual cabin control for air temperature. Above, the dive deck was wide and had a dedicated underwater camera area.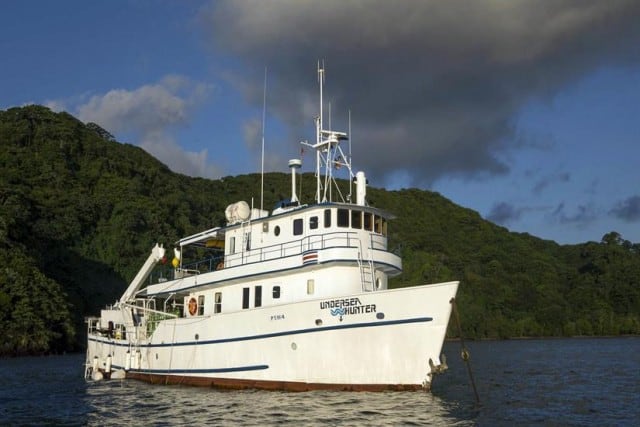 The group that I had during my stay was really fun and was a mix and even the solo trippers had a good time.
The crew was very keen to assist us and very easy to approach. Along with the chef, they prepare our food every day. Food on the Undersea hunter had a great variety of salads, vegetables and a tasty dessert ;-).
The dive masters have been doing also a great job and showed us the best dive sites and time for seeing Whale Sharks, Tiger Sharks and walls of Hammerhead Sharks.
I had a great overall experience on this boat and I definitely wouldn't think twice of recommending them to anyone!
Related Posts