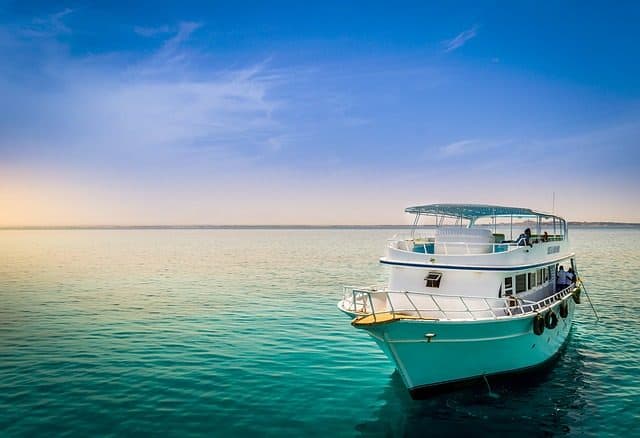 The scuba diving industry has been expanding quite rapidly during the last few years. Indeed, there are more divers everyday, exploring every bit of the world. Following the trend is the liveaboard industry. The basic definition of a liveaboard vessel is simply a boat that has been fitted so people can comfortably live their everyday lives on it. That being said, when it comes to liveaboard diving boats, it means the ships are fitted not to only live on them, but to use them as a fully operational floating dive center.
In other words, a liveaboard boat is a floating hotel with an integrated dive center, which drops you right where the action is!
Why you should go on a liveaboard?
First, the main advantage of being on a scuba diving cruise is that you can see a lot, in a short lap of time. Indeed, the boat cruises to the next best diving spot while you relax, eat, drink and sleep. This saves all the time and cost related to multiple trips back to shore, and off again! A vast archipelago like the Maldives is a good example to illustrate the main advantage of the liveaboard. You will be able to discover many atolls, and sometimes the furthest, less explored ones!
Moreover, a liveaboard is also the opportunity to reach some of the best diving spots in the world, which are located very far away from the continents. In fact, some locations are only visited by liveaboard, no day boats, for the simple reason that they are too far away. For example, it takes about 32 hours to get to Costa Rica's Cocos Island! Other locations such as the Australian Rowley Shoals are also among the most off-the-beaten-path diving destinations to take a liveaboard to!
Finally, a liveaboard diving cruise can be a great way to gain experience, and even take a new certification level. It's possible to do diving specialization training while on a diving cruise, it all depends where in the world you are!
Who can go liveaboard diving?
In most places in the world, everyone can join and enjoy a liveaboard diving safari. In some places, certain specifications are advised, and sometimes mandatory. Indeed, some liveaboard while require that divers have a minimum number of dives, to assure they are experienced. Plus, sometimes a certain level of certification can be required.
More specifically, it's required to have certain number of dive under the belt, or to be an advance diver on most Galapagos Islands liveaboard. Also, even destinations suitable for everyone like the Andaman Sea or the Red Sea can have deeper or more challenging dive sites. Thus, we can only recommend that you verify with the liveaboard cruise what the criteria are.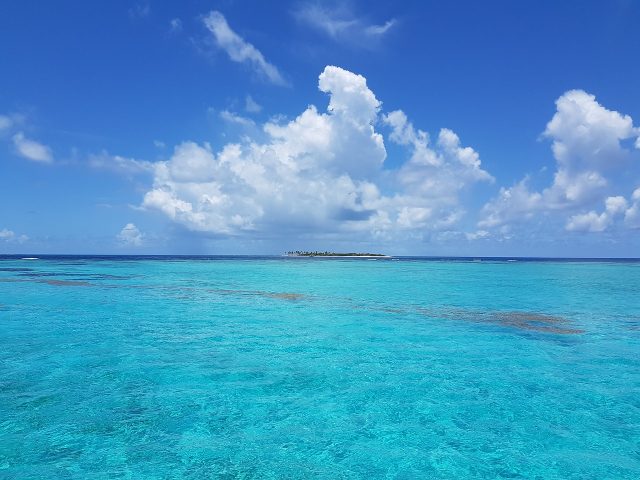 I'm a beginner diver, where should I board a diving cruise?
If you have only a few dives under the belt and an open water diver certification, make sure to look for itineraries without restrictions. Also, looking for a boat that offers scuba diving certifications on the liveaboard cruise can be a great idea. Otherwise, key words to look for will be "beginner friendly" or snorkeling friendly" liveaboard so you end up on a great, accessible diving cruise.
Moreover, you can also decide that diving is not the only priority, and thus look for a liveaboard that offers multiple activities during the cruise. Indeed, some ships propose either a mix of cultural activities and scuba diving, while others have a complete on-board spa to keep you entertained when not making bubbles.
Pros and cons of liveaboard diving cruises
Let's start with the cons, so we can finish on a positive note!
Liveaboard diving is often done in remote locations, which also means being off the grid for a couple of days. This is an advantage to some of us!
Liveaboard diving cruises are generally a week long, if not more, so you must make sure you are not prompt to sea sickness. Make sure you bring pills, in case!
Being on a liveaboard diving cruise means spending a lot of time with complete strangers… unless you charter a boat.
Now, let's go through all the pros of a liveaboard diving cruise!
It's your chance to explore the best remote diving areas of this world!
A liveaboard diving cruise means a whole lot of dives packed in a week, so gaining experience in a short time lap.
One of the least mentioned advantage of a liveaboard cruise so far: flexibility! Indeed, as your "hotel" it constantly on the move, it allows flexibility during the day to visit sites when no one else is around.
Now, the most advantage: life is super easy on a liveaboard diving cruise. No need to deal with assembling and disassembling everything everyday or carrying anything. It's all there for you, and often you're pampered by the helpful staff! As they say, "sleep, eat, dive, repeat"!
---
Any thoughts on what makes liveaboard diving so popular these days? What are your pros and cons? 
Let us know in the comments below! ⇓
---
Related Posts