What does Diving in Cozumel Has to Offer ?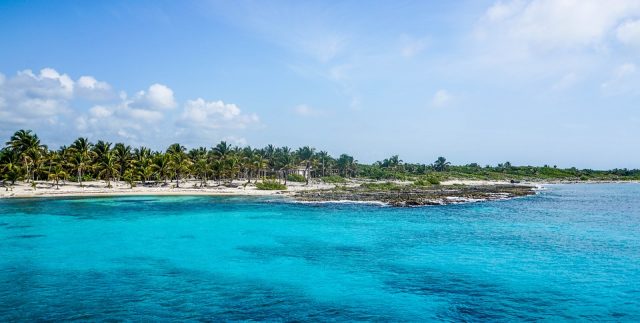 Cozumel is one of the most beautiful places the Mexico's east coast has to offer, especially for diving. Every diver in the world should have Cozumel on their bucket list. From walls, currents, caves, wrecks and huge marine life – Cozumel has it all! Plus visibility is incredible, usually up to 30-40 meters.
The water in Cozumel during summer is usually 29°C and 23°C in the winter making diving in Cozumel great all year round! Hint: With cooler water there are more chances of swimming with eagle rays! The marine life in Cozumel is world renowned, as elsewhere in the Caribbean. One exception, the toad fish is endemic in the area. The most common marine species are groupers, giant lobsters, loggerhead turtles, nurse sharks moray eels and many lion-fish.
Imagine floating through a tunnel within the coral wall, drifting along the currents to come out to a group of nurse sharks swimming just above the drop off – now your imagining Cozumel.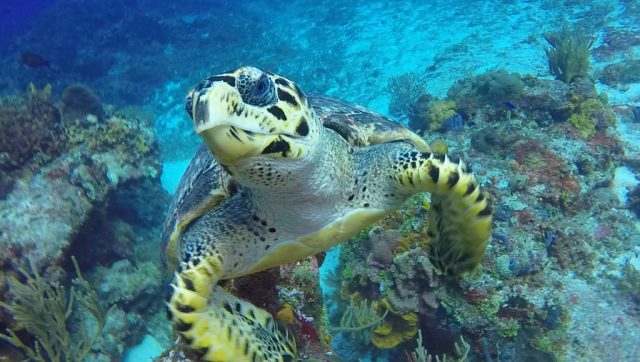 Due to the swift currents the coral in Cozumel is some of the cleanest and colorful there is to see (in the top five for best wall diving on Mexico's east coast 2015)! And with big currents there are big wildlife!
When diving in Cozumel a beginner can start with the shallower end of the coral wall including anchors and cannons from a Spanish galleon as well as massive sea fan corals. For the more advance, diving in Cozumel can offer tunnels running through the walls, windward-side diving and six caves which are home to nurse sharks!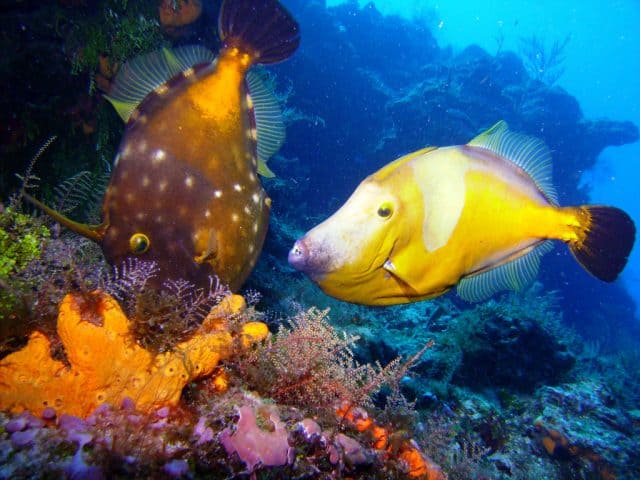 About Cozumel
The best part about Cozumel is the affordability! Cozumel is one of the most budget backpacker friendly destinations with fantastic diving and is one of the six less expensive scuba diving Destinations for the budget Diver.
Cozumel is a small island located southeast of Mexico in what is known as the Mexican Caribbean. Cozumel is reachable by flight, you can also get to Cozumel by ferry from Playa del Carmen. The island is popular with divers. The friendly environment and  the popularity of shore diving make Cozumel's reputation. Indeed, it's the perfect place to log more dives and meet new people! Also, while on the island, you can fill your day with sunbathing on the white sand beaches, mangrove kayaking with salt water crocodiles, boating across the blue lagoons or 4 wheel drive in a jeep along the north tip of the island. And when the sun is setting grab a drink of tequila and watch the sunset with your new-found amigos!
Go experience diving in Cozumel! Share your experience in Cozumel below.
Related Posts