Cost
Expensive, and Luxury!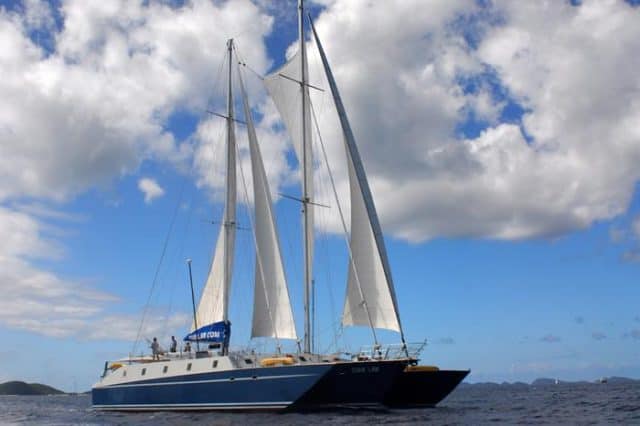 Cuan Law dive boat review
The Cuan Law is a trimaran dive vessel operating as a liveaboard in the British Virgin Islands. The 32 meters ship proudly boasts to be one of the largest trimaran in the world. The ship was built in Canada and now offers a great Caribbean diving cruise experience!
.
Boat Cabins & Layout
The Cuan Law can welcome a maximum of 20 guests on-board. Indeed, her wide shape allows 10 spacious staterooms and plenty of communal areas. The cabins are all configured for a double-occupancy and the beds can either be twin beds or one queen bed. Moreover, each cabin features air-conditioning as well as a private en-suite bathroom.
You can check the latest schedule & prices for this liveaboard here.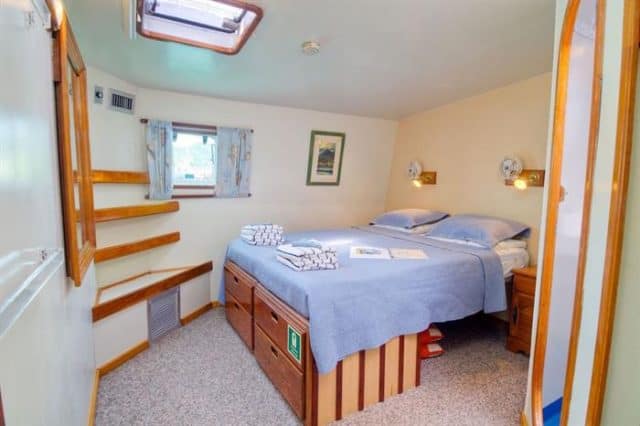 .
Cuan Law's On-board Facilities
The spacious main salon is where everybody usually loves to gather, when not outside! Indeed, the massive lounge features plenty of cozy couches and seating as well as a bar. Plus, guest are welcome to use the library of books and board games. Moreover, there are coolers here and there as well as at the bar and wine, beers and non-alcoholic beverages are free of charge!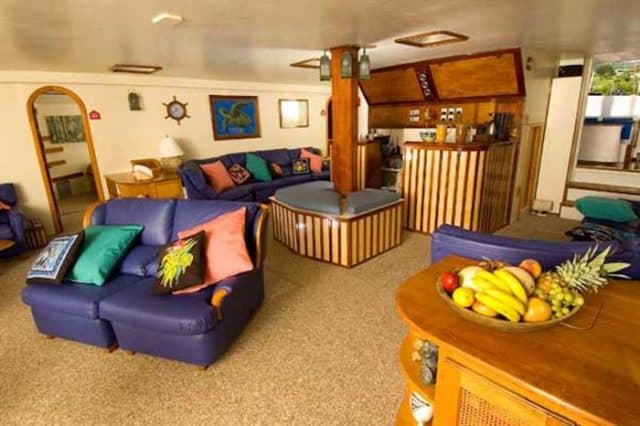 .
Furthermore, as you get outside from the main salon, you'll get to the aft deck, which is also the dining room. Basically, it's a nice shaded spot to lounge outside and that's also where the dive briefings are done. Also, the top deck of the Cuan Law is a large open space fitted with hammocks. Needless to say it's also the guest's favorite spot to watch the Caribbean sunset and stars!
.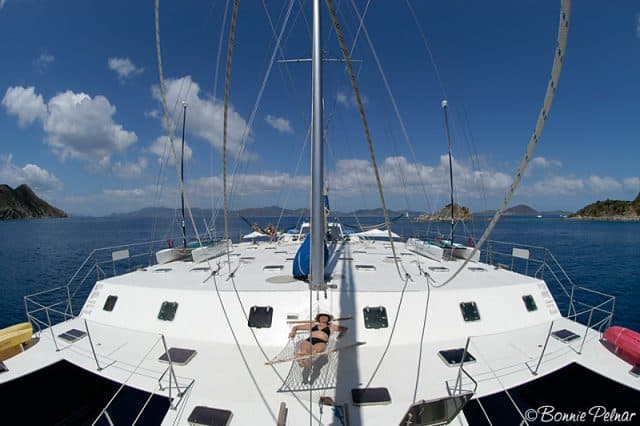 .
Vessel Layout
This spacious trimaran sure will impress as the equal mast are 103 feet high and displaying huge sails. Indeed, the speed under sails can go up to 14 knots while under power in goes between 8 and 10 knots. Of course, the boat is equipped with all the best and latest navigation and diving technologies.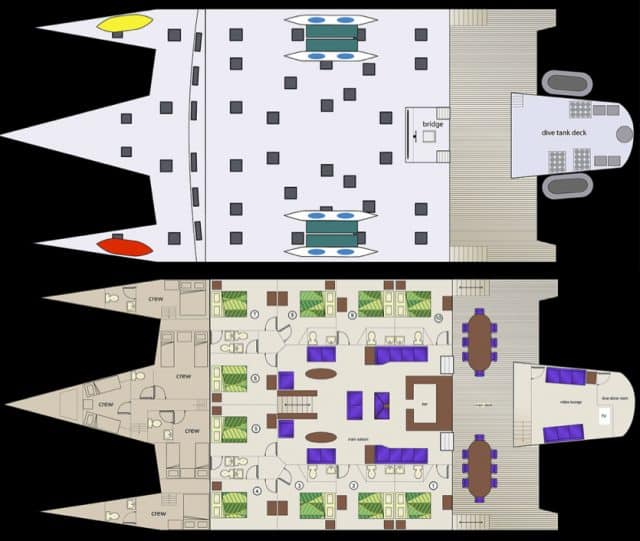 .
Scuba Diving with the Cuan Law
On top of multiple water toys and a great sailing opportunity, the Cuan Law is known for it's scuba diving and snorkeling cruises. On diving trips, there are two scuba instructors as well as one dive master joining the liveaboard. The aft deck is where all the equipment is held and the the helpful crew will always help you with it, assemble and gear up. Also, you may rent a full equipment set if needed, ask when booking. Finally, the scuba diving operation will launch either from the dive platform or the inflatable tender.
---
Price starts at 2,845$US for 7 days / 6 nights – Dive the British Virgin Islands
Where does this liveaboard dive boat go?
Check out the fabulous places where this dive boat travels to.
Note: some destinations may not be listed below, please enquire for more details.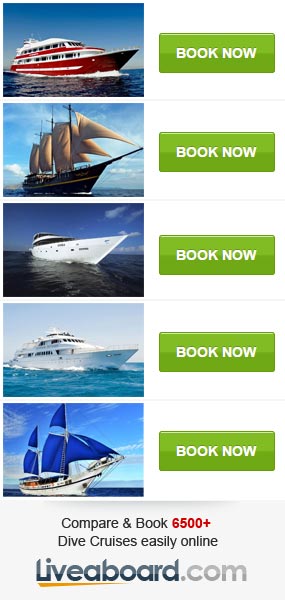 Other Liveaboard Reviews in Caribbean & Virgin Islands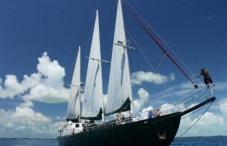 The almost 32 meters Juliet is a schoone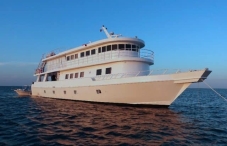 The Jardines Aggressor is a liveaboard o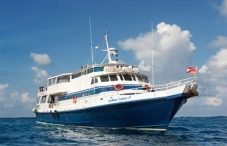 The Caribbean Explorer II departs from e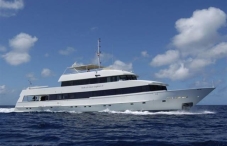 The MV Turks & Caicos Explorer II is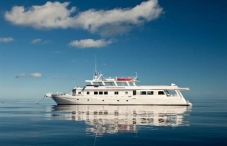 The MV Turks and Caicos Aggressor II is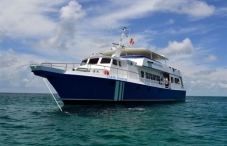 There are few more luxurious dive vessel
Dive spots reviews in Caribbean & Virgin Islands
No dive sites reviews found