Cost
Expensive, and Luxury!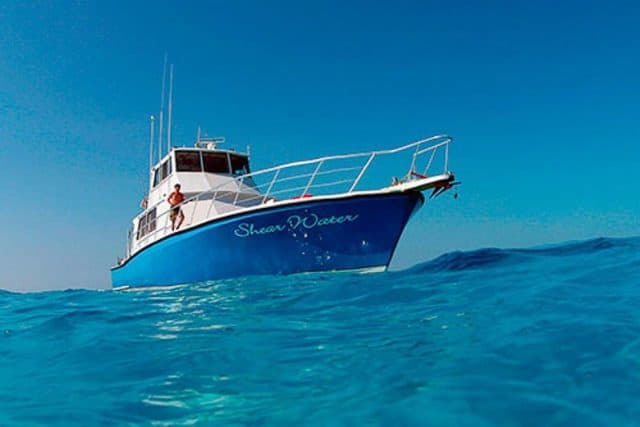 MV Shear Water dive boat review
The MV Shear Water is a 20 meters liveaboard sailing in the Bahamas and Florida. The dive vessel proudly boasts to provide a quality charter experience, including fully customizable itineraries.
.
Boat Cabins & Layout
The MV Shear Water welcomes a maximum of 10 guests on-board, promising uncrowded diving. Indeed, with a small number of divers on the trip and 4 cabins available, that's plenty of space for everyone. There are 3 twin-shared cabins and 1 quadruple occupancy cabin. Also, the 2 bathrooms are shared between all the guests and each has basic necessities such as shampoo and soap as well as hot water showers. Moreover the interior of the Shear Water is air-conditioned, including the cabins.
Visit this page to compare liveaboard & prices for the Bahamas!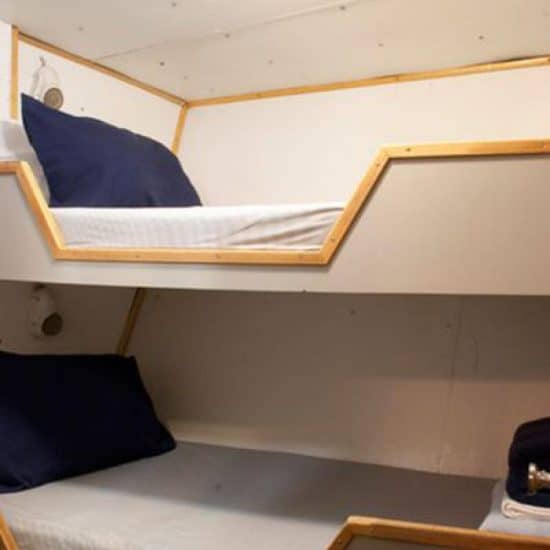 .
Shear Water's On-board Facilities
The main indoor social area is a salon and dining room combined. You have the choice to eat there or outside the various meals prepared fresh everyday. Also, it features a small library of book and a complete entertainment unit with television and surround sound system. Furthermore, as you head outside, you'll be amazed with the view of the Bahamas and enjoy the sea breeze at the bow. Indeed, that the main outdoor lounging area at the front of the Shear Water. You can sunbathe and also enjoying the clear starry sky at night.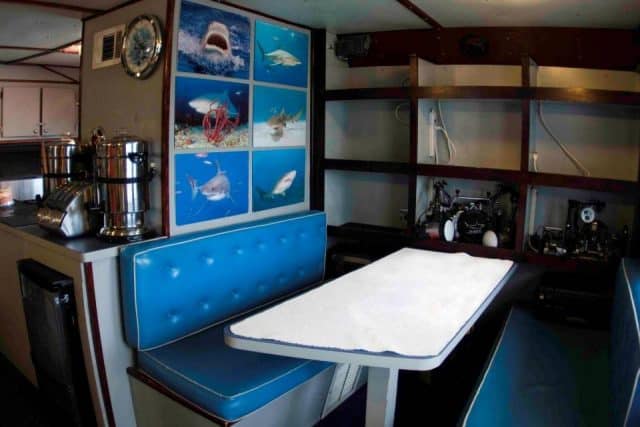 .
Vessel Layout
The MV Shear Water is a mostly private charter liveaboard ideal for group of friends or families. The dive boat is fitted with all the required navigational and safety technologies to insure a safe an enjoyable journey.

.
Scuba Diving with the Shear Water
The boat has a proper dive deck at the aft where all the equipment awaits to be used! You'll find camera charging stations in the salon and separate rinse tanks on the dive deck. Also, every individual kitting up station has under bench storage for your gear. Moreover, there's a very useful fresh water hose right on the dive deck, along with soap and shampoo. Finally, the scuba diving operation is customizable and taken care of by professional and experienced dive guides and instructors. The sea life teeming waters of the Caribbean awaits!
---
Please visit the Shear Water's website for schedules and prices. 
Where does this liveaboard dive boat go?
Check out the fabulous places where this dive boat travels to.
Note: some destinations may not be listed below, please enquire for more details.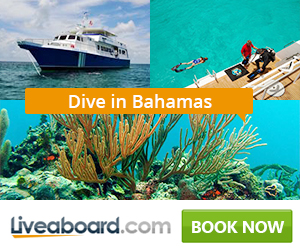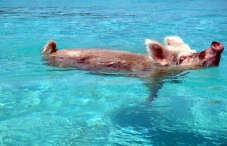 The Bahamas offer a wide range of diving sites. There are sites that are great for learning to dive and others for experienced divers. Cave divers will find many opportunities.
Other Liveaboard Reviews in Bahamas
Dive spots reviews in Bahamas
No dive sites reviews found