Djibouti is a country that few have heard of, located in the Horn of Africa, it surprisingly offers amazing scuba diving! It is bordered by Eritrea in the north, Ethiopia in the west and south, and Somalia in the southeast. The remainder of the border is formed by the Red Sea and the Gulf of Aden at the east. The Egyptian part of the Red Sea is known for great diving and this continues into Djibouti. It actually might even be better as diving occurs in a much less visited portion of the sea. For example, Djibouti diving offers some of the best whale sharks encounters in the world and is blessed with other pelagic.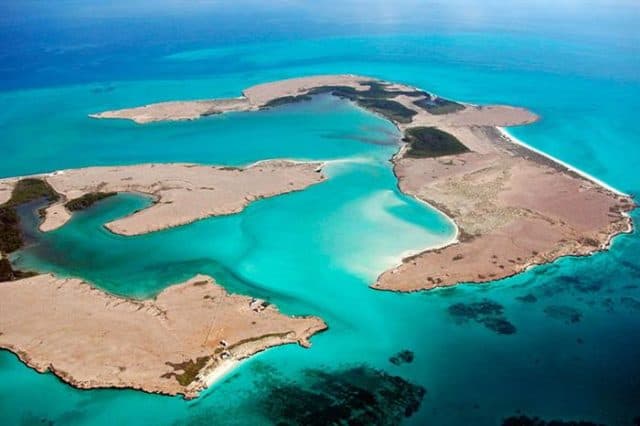 Djibouti Liveaboard Diving
While scuba diving is great in Djibouti, the country remains very poor and offers almost no tourism infrastructure. That being said, a great way around this is to board a small cruise ship. Indeed, on a liveaboard, you make sure to have the comfort and infrastructures that most would expect. The country has made it on our list of the best remote diving destinations.
Many of Djibouti's best dive sites are reachable from shore or the daily dive boats. However, diving these locations are enhanced from a liveaboard, and you will be able to reach further ones as well. Indeed, the liveaboards also allow the divers to visit more distant sites such as the Sawabi Islands, also called the Seven Brothers Islands. Plus, you have better flexibility in the timing of your dives, you can comfortably rest between dives and likely dive more often including night diving.
Budget Djibouti Liveaboards
There are two liveaboards that predominate the Djibouti Liveaboard selections. They are both very comfortable and offer outstanding diving. The MSY Elegante would be more attractive to those on a budget. She offers an outstanding value.
The MSY Elegante is a 25 meter long ketch rigged schooner renovated in 2009. It has seven double guest cabins, each with private facilities. Most of the year, the liveaboard boat sails around Sudan, however, it always heads south to Djibouti in October, for the whale shark season. The liveaboard operates on a 6 nights schedule departing Sunday and returning Friday night to port with guest staying on-board overnight.
Luxury Djibouti Liveaboards
MY Lucy is a luxurious liveaboard departing from Djibouti. While just slightly more expensive then the MSY Elegante, it is a step up in luxury and space. The M/Y Lucy is a 37 meters mono hull luxury liveaboard designed for maximum level of comfort for the seasoned scuba diver who appreciates diving within a high standard and secure environment.
The small cruise ship welcomes up to 22 guests in twelve cabins. Indeed, most are double occupancy, and 2 single cabins are available. Each cabin has an en suite shower, mini bar, reading lights and USB charging points. The lounge room is equipped with a 65″ Ultra HD cinema surround system,and a bar where even a chilled draft beer is served for your ultimate leisure and relaxing time.
---
Visit the MY Lucy with the 360 view or head to the liveaboard's page for more details & diving reviews of the Lucy. 
---
ITINERARIES
Both of these outstanding liveaboards sail during the whale shark season starting in October, with the MY Lucy having a longer season until May.
MSY Elegante has divers boarding early Sunday sailing out to Mousha Islands for a check out dive and another dive later in the day. Some of the sailing include the Seven Brothers Islands. Then on to Gulf of Tadjourah and Goubet Al Kharab. There is a half day land tour on Wednesday on most sailings. The boat returns to port Friday after two dives. Expect about 12 dives during your trip and between 4 and 6 snorkeling encounters with whale sharks. Dinner is ashore and guest can stay overnight on board.
The MY Lucy has the divers check in on Saturday afternoon. They stay overnight in port and depart early morning. They also do their check out and first dives around Mousha Island. Depending on the trip they then go to Seven Brothers, Gulf of Tadjourah and Goubet Al Kharab. Expect 16 dives for your trip and a number of snorkeling encounters with the whale sharks. The vessel returns early Saturday morning with the divers departing around 9am.
Best time to dive in Djibouti
The Liveaboard dive season is from October to May. November to January is the peak, however, the other months will still deliver enough encounters to have you fully satisfied.
Djibouti liveaboard last minute offers
Many of the budget liveaboards are single ship fleets without large marketing organizations. While it is best to plan ahead, there are times when the liveaboards are not fully booked a month or two before sailing. At times, some Djibouti liveaboard cruise may show on our last minute deals page.
---
.