Do you like exploring the underwater realm? Are you having a helluva lot of fun when SCUBA diving? SCUBA diving is more than just a hobby, recreation or sport. You can dive not only for fun but also for job. Whether you want to guide and teach others to dive, there are several diving jobs and opportunities waiting for you in the diving world!
The most famous locations for year-round SCUBA diving jobs are those in tropical vacation spots such as a Liveaboard in Raja Ampat, Indonesia, the Caribbean and Australia. As a SCUBA diver, expect to work underwater most of the time. The job that you will acquire will mainly rely on your diving specialization and the industry you want to work in. Here are some of the top SCUBA diving jobs these days:
Dive shop retail/sales assistant
Most SCUBA divers start their career on the mainland. A perfect example is working in a dive shop.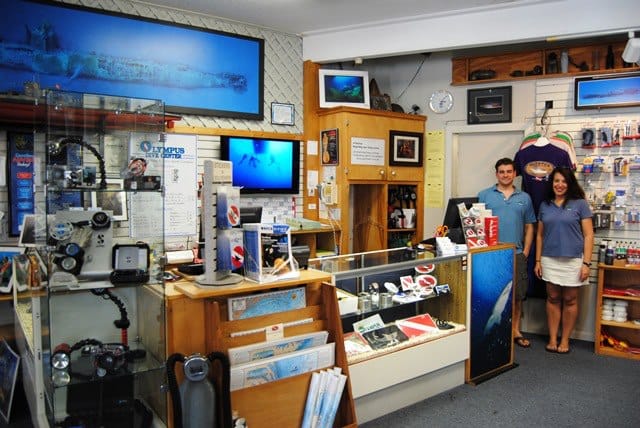 Photo credit: Olympus Dive Center
Dive shop retail/sales assistant is one of the most popular and one of the easiest jobs to obtain.
Dive shops hire people who are also certified divers to work in the retail or sales department. Although not a necessary requirement, it is an advantage if you have some background sales experience when landing this position. On the other hand, you can also learn and acquire some invaluable business experience while working in a dive shop. This can be helpful when you finally decide and have enough funds to run your own dive shop and other diving-related businesses in the future.
Dive master / Dive instructor
With resorts all over warm water destinations such as in Komodo Island, Rajah Ampat and Maldives, there are various diving positions waiting for the hopeful diver. A Dive Instructor is probably the most popular SCUBA diving job in the world!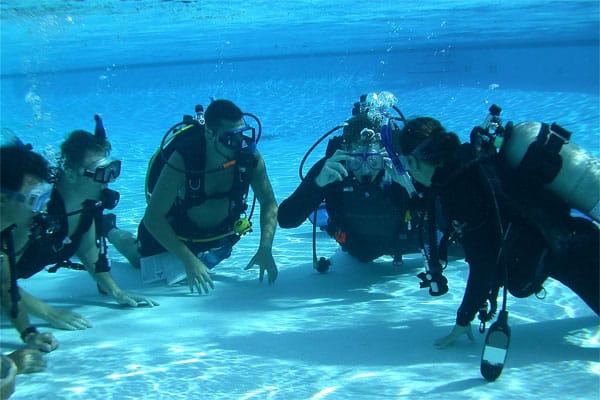 Photo credit: http://best-diving.org/
If you're skilled at diving and like to teach others, a diving instructor position could be a good choice.
Diving instructors conduct courses, teaching aspiring divers about the nits and grits of SCUBA diving and the proper use of diving equipment. They can also take other certified divers on tours and lead diving expeditions whereas Dive masters assist the instructor while doing other responsibilities such as checking water conditions, helping divers with faulty equipment and other related tasks.
You can also expand your working horizon by applying for dive positions offered in liveaboards and cruise ships.
Underwater Photographer/Videographer
This is definitely one of the sought after jobs you could lay your hands into. Equipped with an advanced and sophisticated camera/video, you are tasked to capture the stunning underwater images or scenes that most photographers/videographers on land would never be able to get. You can then submit your amazing breath taking photos and videos to magazines or art galleries!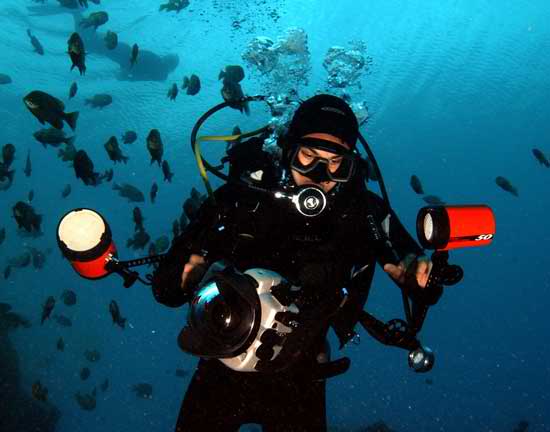 Photo credit: http://www.allatsea.net/
If you're skilled at capturing the best angles and views underwater then Underwater Photography is just perfect for you!
Oil Rig Diver
One of the best trained and highest paid divers in town, Oil Rig Divers are in for a dirty, dangerous and extreme dive. These divers are tasked to construct and perform maintenance on oil lines and rig equipment.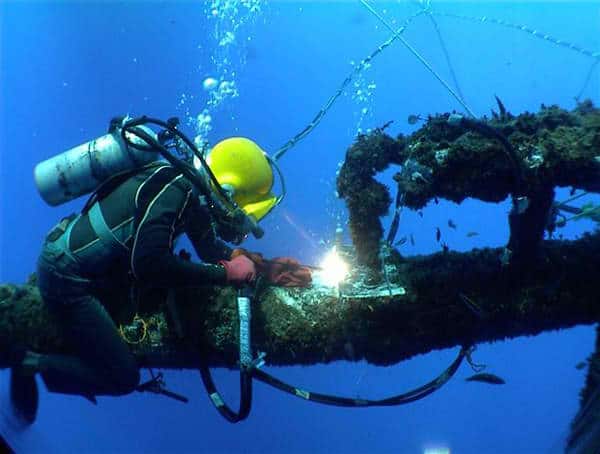 Photo credit: http://best-diving.org/
This job is definitely not for the faint of heart! Said job requires both skills and courage, if you got both then this job is for you!
Marine Biologist/Conservation Diver
These are the divers who are more focused on doing underwater research and conservation or preservation tasks to preserve the underwater beauty. This is a noble occupation that anyone can be proud of.


Photo Credit: http://images.nationalgeographic.com/
Marine Biologists are considered as the saviors of the marine environment and its inhabitants. If you're an environmentalist by heart then this job is best for you!
The sea is an underwater mystery waiting to be discovered… Little did people know that through SCUBA diving and the sea, they can also earn a living! Happy dive job hunting!

Related Posts