Guest post by Rachel Kerr
---
Have you ever experience the sheer joy of diving in open water? Experts say that 71% of our planet is made up of water, so it's understandable that so many of us want to explore the world that lies beneath the surface. If you would like to explore the underwater worlds our planet has to offer, why not learn to dive first? Oyster Diving offer diving lessons in London that fully equip you with all the knowledge you need for the ultimate dive experience!
So, why not make the most of it by diving in some of the world's best diving locations? In this article, we will explore 5 of the world's most spectacular diving experiences. You don't want to miss these!
1.Blue Corner Wall, Palau, Micronesia
Even the most experienced scuba diver will find themselves struck by the sheer beauty and magnificence of the Blue Corner Wall. Here divers can find big groups of fish and lots of them! The sheer volume of sharks can leave divers dumbstruck. The currents here can be tricky to navigate but if you're comfortable diving in currents, you will quickly learn how best to enjoy this stunning diving location.
If you're an inexperienced diver, Blue Corner Wall also offers up easy shallow sites, reefs, drifts and wreck dives for the more adventurous! At Blue Corner Wall there's something for everyone and you definitely don't want to miss out!
Shark and Yolanda Reef, Egyptian Red Sea
The Egyptian Red Sea is one of the most popular diving locations and is world-renowned for its spectacular shows of fish, warm waters, and stunning shipwrecks. By diving in the Red Sea, you can tick off three dives at once: the anemone city, shark reef, and the wreck of Yolanda.
Most divers begin their dive off in Anemone City, exploring the beautiful sites, schools of fish and colorful corals. Next, its best to pay a visit to Shark Reef. This location has a vertical wall dropping to chartered depths of nearly 800m! Get close to sharks and experience deep sea diving like never before. Finish off your diving trip to the Egyptian Red Sea by visiting Yolanda Reef with its coral gardens and thousands of teeming fish. Between Yolanda Reef and the main reef lies the spectacular wreck of Yolanda – a large sunken cargo ship. If you enjoy exploring shipwrecks, the Yolanda is one you don't want to miss!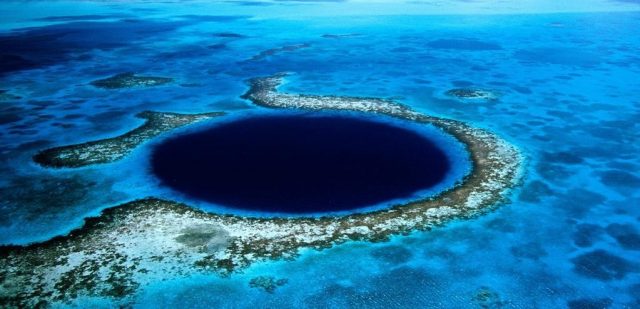 Great Blue Hole, Belize
One of the world's largest natural formations of its kind, the Great Blue Hole in Belize is a world-class diving destination for recreational scuba divers. Offering 30m of visibility and a reef of vibrant colors, the deep blue hole makes an incredible transition from salt to fresh water at about 15m. As the water changes, the ocean life does too. Dive the Great Blue Hole and discover enormous tuna and octopus in the deep, before diving even deeper and exploring the ancient caverns hidden below. The Great Blue Hole allows divers the unique opportunity to dive in crystal-clear waters and experience the joy of swimming with myriads of tropical fish.
The Liberty, Bali, Indonesia
The Liberty in Bali, Indonesia, is a shipwreck unlike any other. The 120-meter-long wreckage of this World War II cargo ship is extremely popular with divers and photographers alike because it is completely encrusted in vibrant corals, anemone, and gorgonians. What's more, the black sand provides a wonderful color contrast between the shipwreck and the variety of marine life swimming around it. The Liberty is the most famous diving destination in Bali and should not be missed.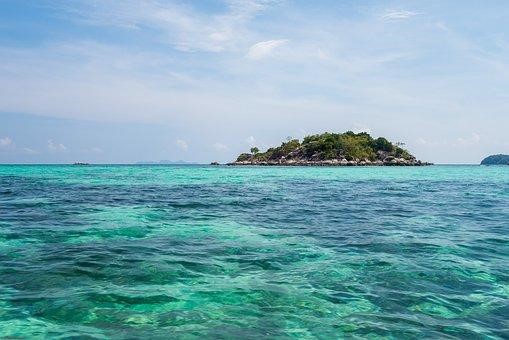 Richelieu Rock, Thailand
This horseshoe of rocky pinnacles is famous for whale shark sightings and just breaks the surface at low tide. When it comes to whale shark sightings, Richelieu Rock is the best place to go! This stunning dive location can be dived multiple times over without having to cover the same area twice because there is always something new to explore! Diving here you will undoubtedly catch sightings of plankton blooms, manta rays, ghost pipefish, frogfish and seahorses. And that's just the beginning! There is nowhere quite like Richelieu Rock for diving and it's not just one of Thailand's top dive sites it's one of the world's top dive locations!
Tell Us Your Dive Stories!
Where have you been diving that you think deserves a place on this list? Let us know in the comments below. We love hearing your diving stories and helping others discover new dive locations.
Related Posts