If you have been to Pemutaran, Lovina before, please share your experiences, ideas and feedback (Hotel, Excursions, General Feeling,…) in the comments section below, by doing so you will help fellow travellers to plan their next trip

On the Northwest Coast, there are two large villages: Permutaran and Lovina. Although Permutaran offers good diving, these places are more for accommodation, relaxing and enjoying great seafood on the beach.
Photo Credit: http://www.flickr.com/photos/rebcal/3865121121/
Divers usually stay here to go diving at the superb nearby Menjangan Island and the new famous dive site of Bali for muck diving and underwater Macro Photography: Puri Jati also known as P.J.
In this page you will find practical information to plan a scuba diving trip to Pemutaran, Lovina:
Where to stay?
I usually use this website to book in advance my hotels in Pemutaran, Lovina, Bali as they usually have the lowest rates I find. I like it because it's free to cancel and change the dates.
Activities and excursions in Pemutaran, Lovina
You can visit numerous beautiful ancient temples, enjoy a bath in Hot Springs, go trekking in the National Park or hike to wonderful waterfalls lost in the lush jungle.
Photo Credit: http://www.flickr.com/photos/schristia/5814114005/
Health and Safety
If you are planning an upcoming dive trip or travelling to Pemutaran, Lovina, it is a really good idea to invest in travel insurance for scuba diving, because you never know what could happen and when you might need it (because accidents do happen!). I recommend this diving insurance as they offer worldwide coverage and focus on providing scuba divers a quality insurance and medical assistance service.
Where is Pemutaran, Lovina located in the world?
Permutaran is located on the North West coast a few kilometres from Labuan Lalang where you take the diving boats to go diving on Menjangan Island. Lovina is a few kilometres further East.
See the map below.
Lovina Map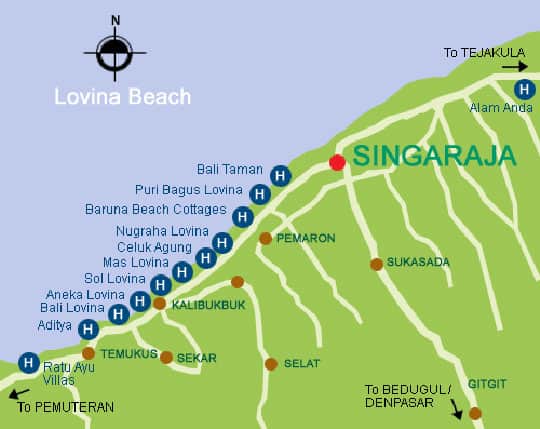 How to get to Pemutaran, Lovina?
It will take you about a 4 hour drive from Denpasar (where the Ngurah Rai International Airport of Bali is located) depending on the traffic. It is better to go there after spending a few days on the East Coast in Padang Bai, Candidasa, Amed or Tulamben.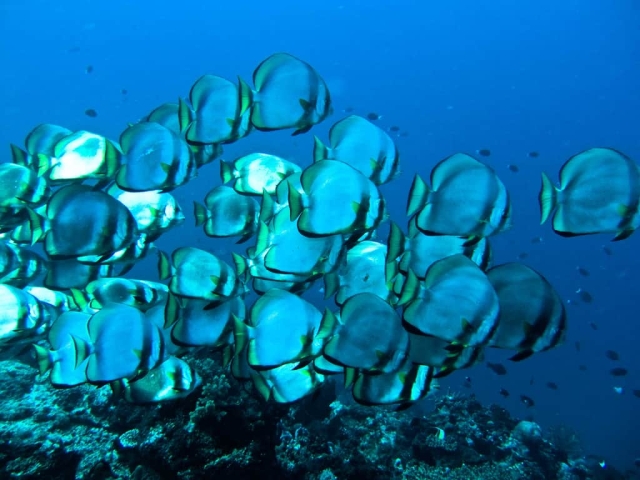 Pemutaran, Lovina Photos
Scuba diving
You will find all information about sea life, best time to visit, top dive spots, etc. in our review: Pemutaran, Lovina Diving

Diving Reviews for this region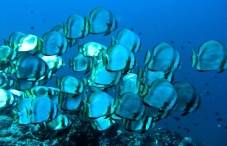 No current, Good visibility, unusual Marine Life and one of the BEST Diving sites around Bali for Muck Diving: Puri Jati (P.J.).
Liveaboard Reviews in Pemutaran, Lovina
Cruise ship Reviews in Pemutaran, Lovina