Once you have experienced scuba diving, it is hard to imagine doing anything else when it comes time for taking a holiday. Diving locations such as Hawaii, Bahamas, Greece, Thailand, Vietnam, Indonesia, Maldives and Seychelles are every diver's dream. There are many ways to begin a dive; from the beach or rocky shore, or from the back of a dive boat or from a kayak.  One very popular vacation activity for divers is to go on a liveaboard diving trip. What is it, and what to expect during a liveaboard diving adventure? This will be discussed here.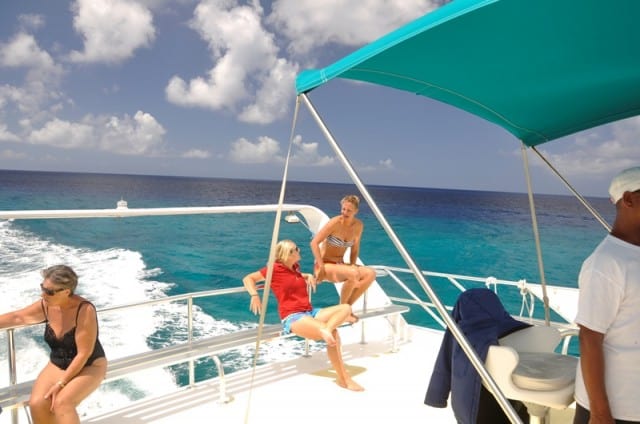 What to Expect During a Liveaboard Trip
Basically, a liveaboard diving trip is when you spend four or more days on a boat cruising around to different dive sites each day. What to expect during a liveaboard diving adventure? You can expect to go on many remote dive locations, explore pristine waters and you can expect to be treated like a millionaire, depending on the type of liveaboard diving boat you have booked a trip with. Catamarans are very popularly used as live-aboard dive boats, mainly because they can use the wind to sail. And, their shallow draft allows this type of boat to get in close to shore and even run-up onto the beach.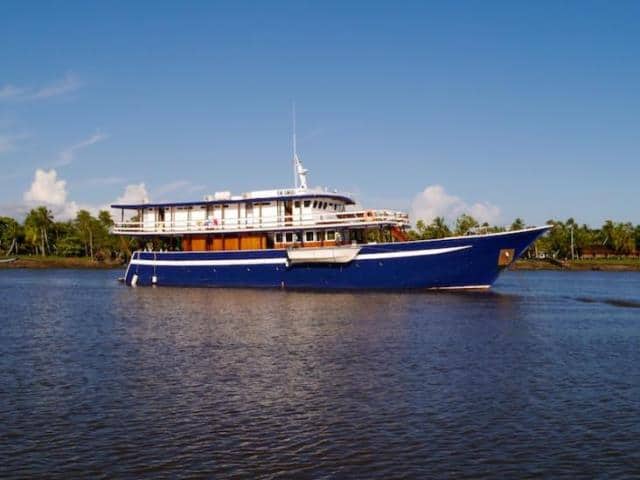 Catamaran liveaboards can be found all over the world at most of the major dive locations, and they have more deck space and can travel faster than most traditional vessels of the same size. No matter what kind of live-aboard diving trip you find yourself on, you are assured an adventure of a life time. Some of the other benefits of diving on a liveaboard boat include the following:
Unpacking your gear only once – when you first arrive on a liveaboard diving trip you will only have to unpack your gear once, which will allow you to get more dives in each day.
More daily diving – on liveaboard diving adventure trips, you can expect to dive five or more times a day! And, the best part is that the crew will give you a helping hand with your gear when you enter and exit the water.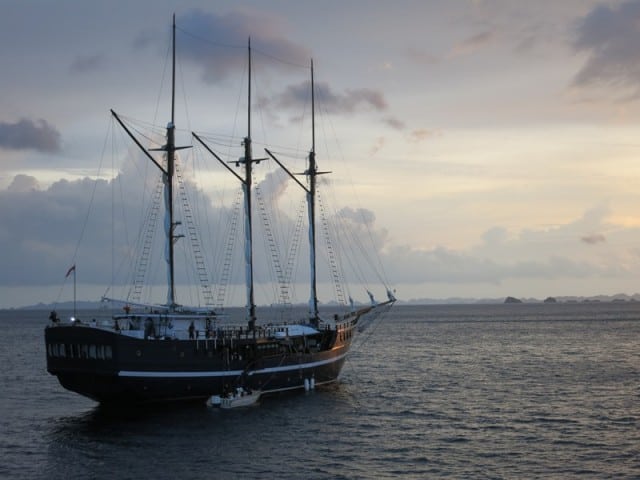 Flexibility of dive locations – liveaboard diving is the best! If you love diving, then you will be excited to discover that on a liveaboard you will be diving remote locations which are rarely visited by regular dive boats. And, if you don't feel up to a particular dive, or you just are not comfortable with the diving conditions at a location, then you can opt to lay-back on deck and soak up the sun and have a few drinks with a meal, while the rest of the divers enter the water. However, if the conditions are not ideal at a one of the dive sites, then the captain can simply pull anchor and head out to another location.
Variety of dives – liveaboard diving adventure trips are absolutely the best way for divers to experience a wide variety of dives over the course of a few days. They can include wreck diving, shallow reef dives, deep wall dives or even drift diving.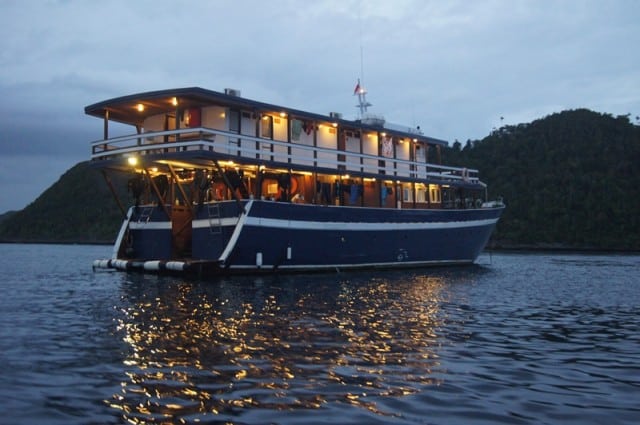 Safety – liveaboard diving is safe diving because you can expect seasoned scuba instructors or dive masters to be an integral part of your daily dive planning and will literally hold your hand through every part of the process, from planning your dive on deck to swimming along your side in the water.
So, what to expect during a liveaboard diving trip? You can expect to unpack your gear only once and you'll experience 3 or more dives a day. You will also have the luxury of choosing which locations you wish to dive, and if the conditions are not good at one dive site, the boat can go to another dive spot. While safety is always a main concern, you can expect to be under the watchful eyes of experienced scuba instructors and dive masters when on a liveaboard diving adventure. Most of all, you can expect to have the time of your life!
Thank you very to Torben LONNE for writing this interesting article. You can follow him on his Google Plus profile.
Related Posts