Call it strange or funny but seeing hammerhead sharks will surely remind you that very common tool you use in driving nails or help in breaking useless objects, the hammer.
General Description
The Hammerhead Shark's eyes are placed in a peculiar position, which is on the very end of its broad head, making it easier for the animal to patrol, and skim areas or other underwater organisms faster than any other sharks.
The shark's across-the-board head plays a very important role to immobilize and ensnare stingrays, the food most Hammerheads delish about. They use their heads to pin stingrays on the floor. The Hammerhead Shark's teeth are notched on the edge like a saw, which can scare the hell out of its preys.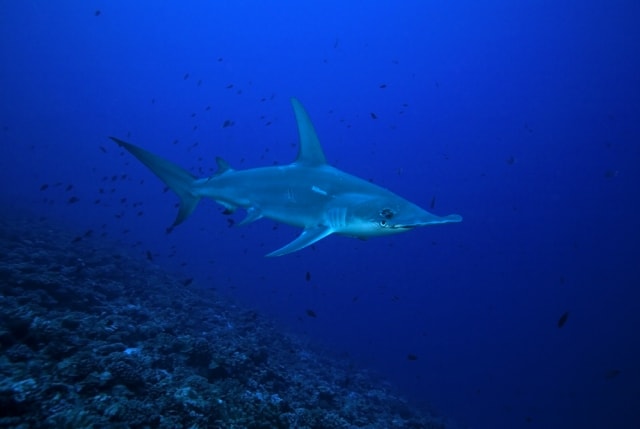 Picture Copyright: Yann Hubert
Hammerhead Size and Color
Hammerhead Sharks are usually Grayish-Brown in color with white bellies. They are commonly 11 feet long but can reach up to more than 20 feet long. These huge animals weigh an average of more than 200kg but are capable of weighing up to 400kg!

The Great Hammerhead Shark is the biggest and largest among the Hammerhead Sharks
Ecology
Because of its enormous size, Hammerhead Sharks are capable of destroying and pounding its prey. When in feeding frenzy mode, these predators can treat all organisms in its territory, as their food or preys. They are extraordinarily tough and tenacious creatures that can devour on almost anything like fishes, crabs, squid, lobsters,etc. In the wild, they can live up to 30 years.

The Hammerhead Shark is one of the most specialized predators in the Ocean.
Behavior
Hammerhead Sharks often isolate themselves. They prefer to do things individually and choose to track down and hunt their helpless prey at night. However, they can be spotted in groups during the daytime when searching for food or breeding grounds.
It's no wonder that humans don't find solace when swimming along with these sharks for there have been reports of human attacks. Although these gigantic creatures are not really aggressive, they are known to be pugnacious and dangerous. So people, especially divers are advised to steer away from them.

Hammerhead Sharks group in schools when migrating.
Hammerhead Shark Distribution
The Hammerhead Sharks usually are found in warm waters around the planet.
Conservation Status
Among the Hammerhead Shark species, both Scalloped Hammerhead and Squat-headed Hammerhead Shark are declared by the International Union for Conservation of Nature (IUCN)Red List as endangered.
Best places to Dive with Hammerheads
Schooling Hammerheads Sharks!!! Outstanding visibility, marine life, and pristine coral...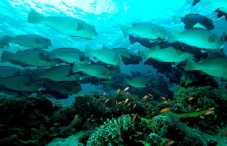 Big fishes Land! Incredible Marine Life with tons of fishes everywhere... Fantastic coral and very good visibility.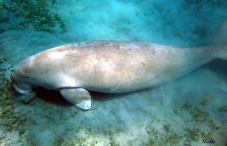 Excellent Scuba Diving with great chances of spotting Dolphins, Dugongs, Oceanic Whitetip Sharks and Hammerhead Sharks. Access to famous dive sites of Elphinstone Reef and Abu Dabbab! Very Good Visibility.