Cost
Expensive, and Luxury!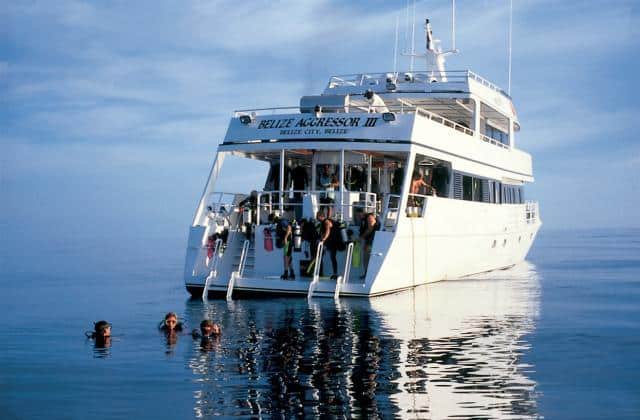 Belize Aggressor 3 dive boat review
Boat Review
Cruising at a top speed of 12 knots, this luxurious 34 metre Belize liveaboard departs Belize City on Saturdays all throughout the year. Air-conditioned cabins can accommodate up to 18 adventurous divers, all with sea-view windows, en-suite bathroom, TV/DVD player and modern amenities!
Refurbished in 2007, Belize Aggressor 3 is equipped with a large bar, a partially shaded sun deck and a spacious salon where divers can relax. The dive deck is well equipped including dedicated rinse tanks for cameras & scuba dive gear, personal gear lockers for air or nitrox fill stations, plus a built-in camera table. There is also a saloon with comfy chairs, light table and entertainment centre. Sumptuous local Caribbean, international dishes and even a tasty BBQ can be enjoyed in the dining area served buffet style.
Belize Aggressor 3 also offers Scuba Diving certification courses including underwater photography and videography. Expect comfort, quality service and an unforgettable liveaboard experience with Aggressor 3!
Click here to Check Availability and Prices for this Boat
Belize Aggressor 3 boat on board facilities and services:
Enriched air nitrox
Motorised dinghy
Dive deck & platform with space for 25 divers, hot water showers, toilet and rinse tank
Computer, CD burner & chargeable internet facility
Movie library, fish books, games and diving magazines
Satellite telephone
Water dispenser
Aggressor 3 boat Budget Range/Rate: Starts at US$ 2,495 for a 7 night tour
Customer Review
"Me and my friends love diving and each year we always make it a point to organize at least two dive trips, wherein one of it is our dive trip in Belize. For that trip, we decided to book on the Aggressor III. We had 5 dives a day that includes night dives (all of which were excellent I should say!) and 2 more dives on our last day. Although dive in the blue hole is a bit disappointing, nonetheless, the dive trip as a whole was great as most of the dive site's coral reefs were in excellent condition and overall visibility was fine.
The captain and the crew were amazing. The diving, accommodations, food, staff were all above average.
The cabins of Aggressor III are luxurious and with TV. Me and my friends love the hot showers on the dive platform. We also love the hot towels after each dive!
And the food? Food was superb and excellent! The snacks after each dive are highly recommended and commendable! The boat has a lot of beverages to choose from. The crews were very accommodating and nice. They even accommodated our request to eat (and drink a bit of their draught beer) after our night dives.
Overall, our dive trip in Belize with the Aggressor III was a great and enjoyable one!
I would definitely go back in a heartbeat."
Josh, UK, 2015
Where does this liveaboard dive boat go?
Check out the fabulous places where this dive boat travels to.
Note: some destinations may not be listed below, please enquire for more details.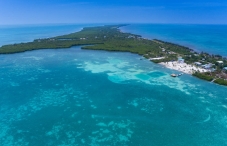 "Little known a decade ago, Belize is now a must do destination for serious divers."
Other Liveaboard Reviews in Belize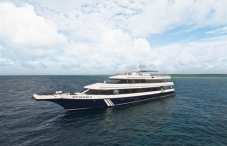 Aggressor Fleet, based in the USA, has w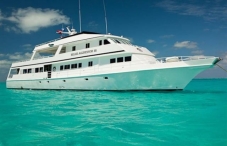 USA based Aggressor Fleet have a liveabo
Dive spots reviews in Belize
No dive sites reviews found