Sea life
Amazing fishes & life!
Current
None or Light current
Visiblity
Good visibility: 10->20m
Level Advanced Divers
Dive depth Normal diving depth, 10-25m
Sugarwreck is, along with Tokong Laut, one of the most popular dive sites in the Perhenthians islands. It is a 90 m long sugar hauler sunk in 2000 during a monsoon. As the wreck is relatively new, the coral is not quite covering the ship yet but the marine life is still very good with many fishes hiding in the wreck and some pelagic fishes patrolling the area. As it is a popular dive site, it can sometimes get crowded underwater during high season. Also good to note that the visibility is not always good.
Most people are here for
Wreck Diving
.
Best time to dive: the ideal period to plan holidays here isMarch to April. Access: from the Shore. See the map of Sugar Wreck on the right for the exact location.
Fishes you may spot while diving Sugar Wreck
Barracuda

Grouper

Lion Fish

Pipefish

Scorpion Fish

Snapper

Stonefish

Sweet Lip

Trevally
... and more fishes & sea life, Bamboo Shark, Jack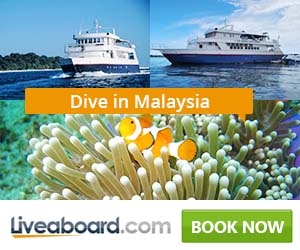 Photos
previous
Lion Fish swimming in crystal clear water

Photo by Agnes Tjandranegara

Potato Grouper At Night

Photo by Agnes Tjandranegara

Sweet Lip Fishes

Photo by Matthieu Billaud

Stonefish At Night

Photo by Agnes Tjandranegara
next
Diving Reviews for this region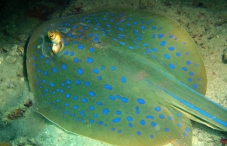 Nice and easy diving with nice coral and rich marine life. The snorkelling is very good with many harmless blacktip reef sharks.
Liveaboard Reviews in Perenthians Islands
Dive spots reviews in Perenthians Islands
Diving centers in Perenthians Islands