Best Diving Centres & Diving Schools in London review
London School of Diving
London School of Diving. 11 Power Road, Chiswick, London, W4 5PT.
Telephone: 0208 995 0002.
Email: info@londonschoolofdiving.co.uk.
Website:londonschoolofdiving.co.uk

Opening hours: Monday – Thursday 10.00am to 18.00pm, Friday 10.00am to 17.30pm
Saturday 9.00am to 17.30pm
The London School of Diving (or LSD as it is also known) is a  PADI 5 Star Career Development dive centre located west of the capital.
The centre welcomes divers of all levels and provides tuition from try dives to instructor development. This custom built diving facility boasts comfortable and spacious classrooms and an on-site heated swimming pool with a depth of 3 meters. Divers can also hire a range of equipment from LSD at competitive rates.
The team offers free try dive sessions at local swimming pools, schools and health clubs, birthday parties and corporate scuba experiences. Social events, diving seminars and holidays, in the UK and abroad, are also regularly organised by the team.
Big Squid
Big Squid. Unit 2F Clapham North Arts Centre, 26-32 Voltaire Road, Clapham North, London, SW4 6DH.
Telephone: 0207 627 0700.
Email: info@bigsquid.co.uk.
Website: bigsquid.co.uk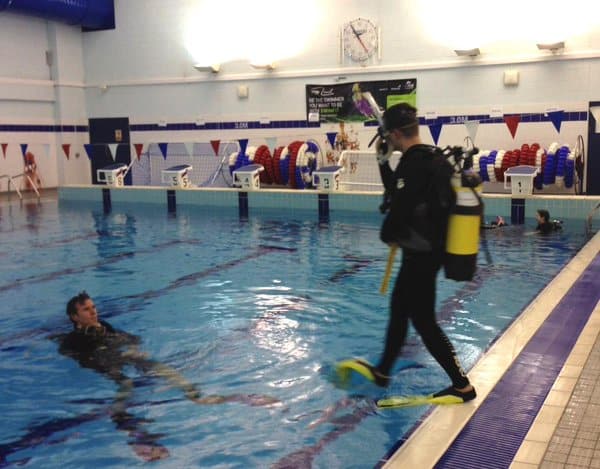 Opening hours: Monday to Friday 13.00pm to 18.30pm. Saturday 10.00am to 16.30pm
This lively PADI 5 Star dive centre in south-west London conducts a range of courses for beginners and experienced divers alike.
The centre's modern and welcoming shop sells a wide range of scuba and snorkel equipment from well known brands and customers can hire kit at good prices. Scuba equipment can also be serviced by the team by either bringing the item into the centre or by post. Customers can expect to pay around £45 for a hydrostatic test and valve service on a cylinder. Servicing a set of regulators will cost between £85 and £115, although it can cost more depending on the manufacturer.
Students who are enthusiastic about exploring the underwater world can purchase courses in a package at a reasonable rate, such as the 'Beginner to Advanced' or 'Beginner to Master Scuba Diver'.
Diving Leisure London
Diving Leisure London. 36 Webb's Road, London, SW11 6SF.
Telephone: 0207 7924 4106.
Website: divingleisurelondon.co.uk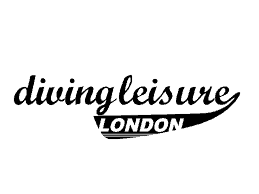 Opening hours: Tuesday and Wednesday 11.00am to 18.30pm. Thursday 13.00pm to 20.00pm. Friday and Saturday 10.00am to 17.00pm.
Situated in Battersea, Diving Leisure London (or DLL as it is also known) offers divers a professional and friendly service. The bright and tidy shop offers customers an extensive variety of scuba and snorkel equipment, while kit can also be serviced and hired at competitive rates. A comprehensive range of PADI courses are available to new and experienced divers.
The centre has a large contingent of active technical divers, with full tech training and equipment available. DLL's Tec Diving Mondays on the south coast of England are a regular and popular event.
Timuna Sea Dive Centre
Timuna Sea Dive Centre. Cannon Workshops, 49 Cannon Workshops, Cannon Drive, London, E14 4AS.
Telephone: 0207 719 9444.
Email: scuba2016@timunasea.com.
Website: timunasea.com
Opening hours: Monday to Thursday 11:30am to 18:30pm. Friday 11:30am to 18:00pm.
Situated in West India Quay on the edge of Canary Wharf, London Docklands, this friendly PADI 5 Star centre offers a range of dive courses and training. For students who may have problems with meeting a standard course schedules, Timuna Sea is happy to build and conduct bespoke courses.
Timuna Sea hosts regular social events and diving trips to the Red Sea. It is a also recognised Royal Yachting Association (RYA) centre and offers customers the opportunity to complete Marine VHF courses.
Oyster Diving
Oyster Diving. Telephone: 0800 699 0243.
Email: info@oysterdiving.com.
Website: oysterdiving.com
Oyster Diving is an award winning dive centre that operates courses in the London area and the south-east of England. The cosmopolitan district of Soho hosts the team's central London courses on Tuesday nights, with tuition taking place from 7.00pm in the pool of the Marshall Street leisure centre.
All theory based tuition is done online. Students have the option to do their pool training either in Soho, or in Surrey and Berkshire on Saturday afternoons from 1.15pm, Brighton & Hove on Sunday evenings from 7.00pm or in Oxford from 10.00am on Sunday mornings.
Offering flexible course schedules, equipment hire and children's scuba experiences, this centre also provides private 'one-to-one' tuition on request. Equipment can be serviced by the team through a collection and delivery service at either of the centre's swimming pool locations.
Related Posts